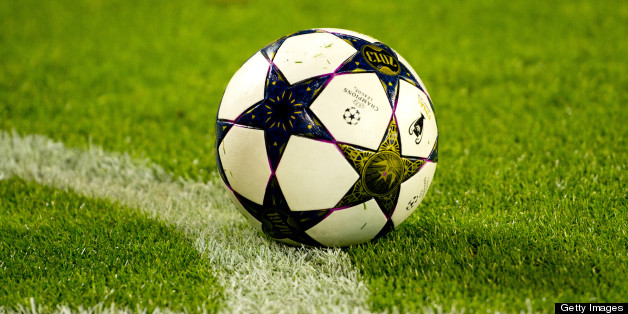 What do soccer and fair trade have in common?
Both have an enormous potential to improve the lives of millions of people, and combined they offer a unique recipe for positive change. I started Senda Athletics in an effort to combine two passions -- to make fair trade soccer balls and support nonprofits using soccer to improve communities. I want to empower consumers to make a real difference through their purchases.
Let's start with soccer, the most played sport in the world. Soccer's beauty lies in its simplicity. All you need to play is a ball. In many countries, a ball is a loose term for any object that can be kicked, whether it be a milk carton or a rolled up ball of socks. The ball brings joy to those who play.
In the United States and abroad, there are hundreds of nonprofit organizations leveraging the joy, popularity and passion for soccer to transform at-risk communities.
Soccer Without Borders helps support newly arrived refugees in the United States. Street Soccer U.S.A. works with homeless people in 20 cities to leverage the game to get people off the streets, and BORP provides athletes in a power wheelchair the opportunity to play the game.
These innovative organizations change the lives of homeless people, disabled athletes and refugees, by using soccer as a unifying tool to make a long lasting impact on those who participate. It would be fantastic to see the millions of people who play, coach and volunteer in soccer leagues, universities, high schools and clubs across the country to find ways to support these organizations doing crucial work.
Now lets explore the potential of fair trade.
With the recent events in Bangladesh, in which more than 1,000 workers lost their lives due to a factory collapsing, it is clear that many of the products that we import are not done in a manner that respects the dignity of workers. It is time to find alternatives.
Communities around the world are transformed by the power of soccer and a ball. Since a soccer ball is a product that brings so much joy to people, it is clear to me that they should be made in the fairest of conditions, without harming the people who make them. That's where fair trade comes in!
By helping to ensure good working conditions, fair salaries, and environmental sustainability for producers in developing countries, fair trade allows consumers to make a positive impact with their everyday purchases. From coffee, to bananas, tea, chocolate, and soccer balls, fair trade offers an alternative to products that are produced without considering the lives of the people who make them.
In May 2012, I made the trip to Sialkot, Pakistan to meet the people who make fair trade soccer balls. I spent 10 days with the workers at the factory where Senda balls are made. I worked alongside them, played soccer with them and listened to them, with the hope of telling their stories when I came back to the United States.
During my trip, I communicated with some of the workers and learned their stories. I learned the dreams and aspirations of the workers in Pakistan were very similar to the dreams of workers in the United States.
The workers dream to help their children receive a good education to improve their chance to be successful and, for themselves, to have a better life.
Some companies merely see their workers as inputs, and they forget the human aspect of it all. At Senda, we make sure our factory workers are included as part of the company, even though they are thousands of miles away.
It was an uplifting experience to see people directly benefiting from fair trade and from the work Senda is doing!
In order to share this story, Senda just launched a short movie about the people who make fair trade soccer balls, and the everyday heroes that are using soccer to change lives in the U.S.
I hope that the movie can start a conversation about alternatives to unjust working conditions abroad, and to mobilize players, coaches, parents and the larger soccer community, to use soccer to create positive social change.