"Whenever I am asked what is the missing link between a promising businessperson and a successful one, mentoring comes to mind" said Richard Branson.

People always advise us to find the right mentors. One cannot emphasize enough how important mentorship is in developing your personality, cultivating personal growth and growing your ventures. Constant dealings with your mentor yields not only tangible results in your life and business but also teaches you hands-on lessons in relationship-building. In order to become an expert relationship nurturer, try to find a mentor who has connections, knowledge and experience in the industry you work in and try your best to make a good friend out of the mentor.
The age of the mentor does not matter. I have recently joined a group of talented millennial entrepreneurs and generous givers at Inceptus Point, a community for young entrepreneurs by young entrepreneurs.
"My vision for Inceptus Point (IP) is to be an organization where young entrepreneurs truly grow. Our mentors give our members a true advantage. Most importantly, the peer to peer interactions will help members stay on course, and build friendships to last a lifetime. IP's mentors are young entrepreneurs themselves, most under the age of 30." says Aaron Easaw, the Founder of Inceptus Point.
Inceptus Point is more than just a mentorship network, it is a full co-working space in Dallas, TX. Young entrepreneurs can work side by side. This helps in creating a support group to keep young entrepreneurs looking forward when the journey gets tough.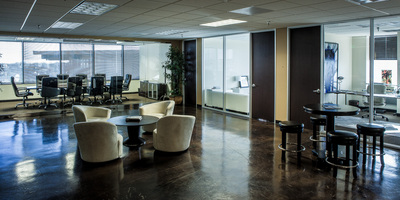 Gone are the days when you absolutely needed an old mentor who is more than twice your age. Strive to build relationships with anyone who is smarter, more resourceful and more ambitious than you are. You can find a mentor and a well-wisher in anyone and everyone depending on your approach and your willingness to learn.
You might not see an instant gratification while building relationships but your sincerity will surely pay off in the long run. And, this is what my upcoming book is going to talk about.
Now, it is not easy to find mentors who will never let you be unsatisfied with your journey. It is hard.It is time-consuming. But, it is worth spending every single minute searching for a network of mentors who will guide you, constructively criticize your work and make sure you succeed. I have personally found mentors my age and also some that are younger than I am. They inspire me and help me grow. Surrounding myself with the people who have been where I am and have done what I want to do is the best thing I can do to invest in my growth.
More on relationship capital here