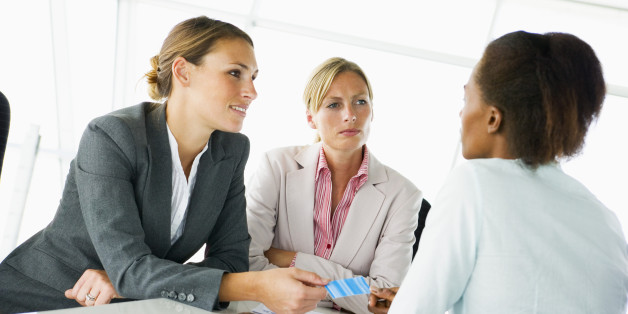 There are certain people I recognize as particularly successful in promoting networking, especially in the women's career movement. Sheryl Sandberg has started a significant movement towards empowering women's careers and encouraging higher-level women and their successors to form mentor/mentee relationships. There are a number of career experts and public speakers who talk about the importance of communication and networking for building a thriving career, people like Kare Anderson and Lindsey Pollack. I also personally admire the women who have run organizations and startups that empower women with resources and ways to connect with mentors: people like Caroline Ghosn who runs Levo League, a career advice and mentoring website for millennials; and Sallie Krawcheck who runs Ellevate, one of the most successful women's career networks in the world.
The reason I look toward these women is because they have been successful in doing something I strive to do for a different population. Where they have made strides in addressing the challenges women face in the workplace, with addressing a lack of resources and the need for flexibility for work-life balance, I wish to address the lack of resources and understanding for people with disabilities in the workplace. However, I am starting from a difficult place in that people with disabilities have so few programs and little recognition devoted to their career development (beyond basic job placement programs and vocational rehabilitation), and because the idea that people with disabilities are not as capable of workers still persists in the workplace, keeping discrimination alive. Furthermore, although I wish to follow in the footsteps of these powerful women and want to learn from them, as the challenges they have discussed are similar to the ones I wish to address, I have no chance of getting the time of day to discuss the challenge of disability networking with them. This blog is the only chance I have to gain their attention.
I understand that, as important CEOs and leaders, these women do not have enough time to talk to the many people who wish to connect with them (beyond the brief 140-character tweet). However, it is striking that people who are so involved with fostering networking are so inaccessible to those who wish to learn from their example and extend communication and connectivity to others. They may be interviewed for a Forbes article or talking with a well-known talk show host about the power of connectivity in the lives of everyday workers, but it's hard to see how they can relate to the everyday employee when they are only accessible to high-level news sources and the odd connection lucky enough to have a mutual acquaintance. Career experts write articles and run websites, but they are largely available only to corporate clients or through pricy consultations that aren't financially feasible for the average person.
There seems to be an elite level of networking moguls with whom it is impossible to connect if you aren't another influential individual or media source. It is very unlikely for someone like myself, who wishes to foster connectivity for people with disabilities who have even fewer resources and opportunities than the average worker, to ever be able to discuss these challenges with this networking elite.
So this is my challenge to the Sheryl Sandbergs, the Kare Andersons and Lindsey Pollacks, the Caroline Ghosns and Sallie Krawchecks, and the many other networking and career experts of the world: lend us your ear. Give the people on the bottom who want to follow in your footsteps the benefit of your advice and experience, listen to the challenges we are trying to describe to you, and help us learn how to extend resources, mentoring, and support to under-resourced populations. Help us to build something great for people who need and deserve more opportunities to build their careers and overcome the challenges they face in the workplace. Take an hour, or even a few minutes, out of your day to make yourself available to these causes. If you truly believe in the message that you preach, that networking should be accessible to all people of all career levels, show that you live by it. You encourage mentors: now be mentors yourselves, and help those who want to help others.
And of course, if you want to connect with me and help me address the numerous challenges of people with disabilities in the workplace, I am always available: Facebook, LinkedIn, Twitter, and the public email in my Twitter bio. Help to extend your message of networking for all to the millions with disabilities around the world striving for successful careers.