When I was a kid, I remember thinking about what I wanted to become but I never remembered even contemplating that I could start and run my own business.
It's not really something we teach our kids. We're brought up to want to become doctors, lawyers, actors... You get my drift.
"What do you want to become when you grow up?"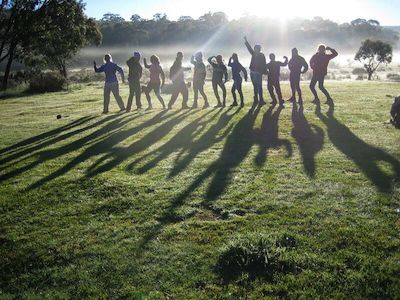 It's one of the most common questions we ask our kids and yet how often can you recall hearing this answer? I want to run my own business.
Entrepreneurship... It's not something we typically drive in teens and young adults. Until now.
Enter the Duke of Edinburgh's International Award Australia - Victoria (Duke of Ed Vic) and BIGthink! Business Booster. Last week, they unveiled a bold competition aimed at fostering young Australians' entrepreneurial skills that will help the lucky winners to make their business vision a reality.
Thanks to the Young Business Hustler 2015, two young participants will have the opportunity to take their business idea and make it a reality through BIGthink! These lucky winners will each benefit from participating in Baby Booster, a 12-month growth program for early stage businesses valued at $12,870 each.
So, why am I writing about this?
Fact: I can't enter as the competition is only open to Duke of Edinburgh's Award participants aged between 18 to 25 years old.
I'm writing about this because time and time again, I'm flawed by the people I've met over the last month or so since embarking on my own entrepreneurial journey.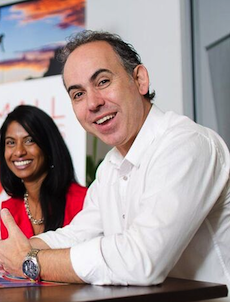 It's thanks to people such as Anoushka Gungadin, CEO of Duke of Ed Vic, and John Di Natale, Founder and MD of BIGthink! Business Booster that today's young adults have a bright future ahead of them.
Consider this:
• A 2014 survey by Millennial Branding found that 72 per cent of US high school students and 64 per cent of college students wanted to start their own business someday.
• In contrast, the most recent Australian Census data indicates that just 5 per cent of business owners nationally in Australia, are aged between 20 to 34 years old.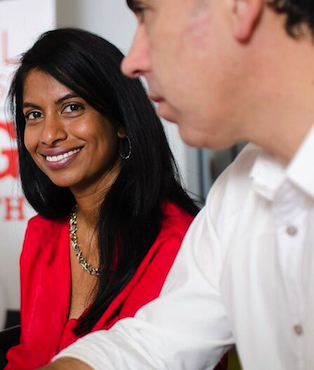 On a more personal level, as a 27 year old who's been working with Anoushka for a little while now, I'm thankful for mentors such as Anoushka who are passionate about working with younger people to help them to achieve their full potential.
Just last week, I sat with Anoushka in a cozy little café on a cold Melbourne day and the deep passion she has for her work spoke volumes. It's people like Anoushka who drive us all to work on being better versions of ourselves tomorrow than we are today.
As I sat back and listened to Anoushka talking about the Young Business Hustler 2015 and what she hoped the competition would help to produce, she struggled to contain her passion for what she does.
Anoushka works with people such as myself to help them to embrace their authentic selves, to unpack and repackage their talent so that they're actively embracing their passion and purpose to create success in their career and life in general.
I've heard her repeat this quote to me more than once before and it acts as a fitting end to this piece:
"Our deepest fear is not that we are inadequate. Our deepest fear is that we are powerful beyond measure. It is our light, not our darkness, that most frightens us. You're playing small does not serve the world." - from the 2005 movie, Coach Carter
You can find out more about Young Business Hustler online.