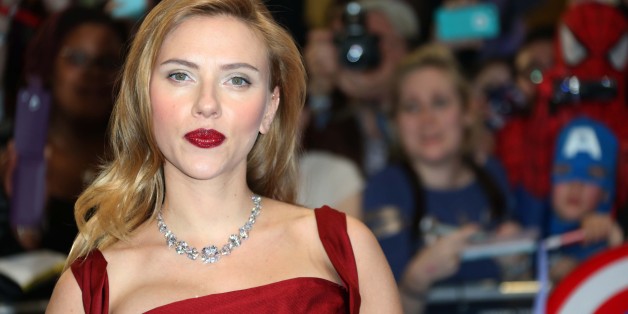 For every progressive film or TV show made, there are at least a dozen more undoing its positive influence by upholding antique gender stereotypes. The frightening thing is that one can watch an early '60s flick like Lover Come Back and find almost the same character attributes to females in a movie like The Other Woman, released this past April.
Actress, singer and writer Marilyn Monroe was always cast as the dumb blonde even before she made it big. Her cameo in All About Eve" is essentially a prequel to her blockbuster role as Lorelei Lee in Gentlemen Prefer Blondes; Monroe's characters spend every ounce of energy dumbing themselves down and looking glamorous in search of a rich man to solve all their problems. These roles not only bled past the movies to permanently define Monroe's image and typecast her, but also extended further to uphold twisted cultural norms. Even the starlet's celebrated then-husband Arthur Miller confined Monroe's talent in his 1961 film, The Misfits, her character Roslyn Taber obviously a metaphor for Miller's perception of his wife as the lonely woman who couldn't live without a man.
Even today, A-list actresses spend most of their roles playing the damsel in distress or, if more autonomous, as a highly sexualized figure. According to the study "Gender Bias Without Borders," jointly conducted by the Geena Davis Institute on Gender in Media, the University of Southern California, The Rockefeller Foundation, and UN Women, only 23.3 percent of films evaluated had a female lead or co-lead driving the plot. Furthermore, female characters were over two times likelier than males to adorn sexually revealing attire or be seen partially or fully naked. The study shows woman characters were also severely underrepresented in highly respected workforces, namely business, law, medicine and academia.
Scarlett Johansson, who, for ambition, status and appearance, is easily comparable to Marilyn Monroe, epitomizes immoveable film stereotypes. Despite her theatrical accolades, Johansson is pushed into roles that don't allow for the utilization of her full potential. In 2014's "Lucy," the actress plays a woman with a vessel to do virtually anything: the ability to utilize 100 percent of her brain capacity. And what does she do with this gift? She uses her sexual prowess to kill bad guys. While necessary for plot development, Lucy getting revenge is largely insignificant compared to the possibilities of what she could do with these powers, such as finding the cure for cancer or solving the Israel/Palestine conflict. As such, the lackluster storyline could support the misperception that women, regardless of intellect, remain the lesser gender, largely meant as sexual beings.
Luckily for us, the solution to the problem of women being underrepresented and highly sexualized in film and TV is both possible and plausible. Women currently account for about seven percent of directors, 19.7 percent of writers, and 22.7 percent of producers, according to the earlier mentioned study. In other words, male persons behind the camera are the majority who produce gender inequality. But, if we encourage more Lena Dunhams and Jenji Kohans to become involved in film, the possibility for more female characters like Girls' Hannah Horvath and OITNB's Piper Chapman could come to life and silence inequality. Or, at the very least, media would benefit from more versatile points of view and creative female minds.
So please, more Thelma and Louise and less "Snooki and JWoww."