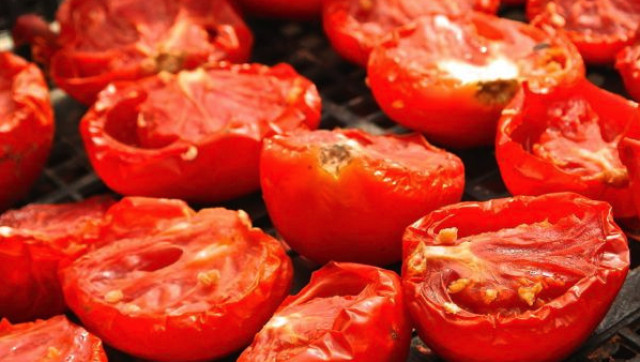 I've been hearing that a lot in Jordan. "The kids aren't around for lunch today, they're out painting a school that we started for underprivileged children." "Sorry, I'm not free for coffee during the afternoons, that's when I tutor at the orphanage with my mother." "It's been my first summer in Amman for a while and I got bored, so I started an NGO collecting shoe donations for Syrian refugees."
microfinance institution
, in case you didn't know). Except I actually did none of that while the quotes that I listed above are all very much real. I heard them with my own two ears. All in Jordan, and all within the last few weeks.
Ur Garden
that has now grown to include landscaping, herbs, fruits, and, more recently, sun-dried tomatoes.
fresh
bay leaves); and, Mazen's favorite, fist fulls of marjoram which smell like something between a wild rose and bergamot.
khodarji
, Amman's street vegetable stands.
Practicalities:
Sun Fruit sun-dried tomatoes can be found at Spinney"s, Miles, and Cozmo supermarkets in Amman
Ur Garden landscaping services
*Did you know that in Arabic an afternoon nap is called an ta'aseelah, which literally translates to "a little honey"? I'm not sure what the etymology is for that one, but if you allow me to make something up, I would like to say that it's because there's nothing sweeter than a little nap, except maybe a bit of honey.
For more of Sarah's writing, visit her website.