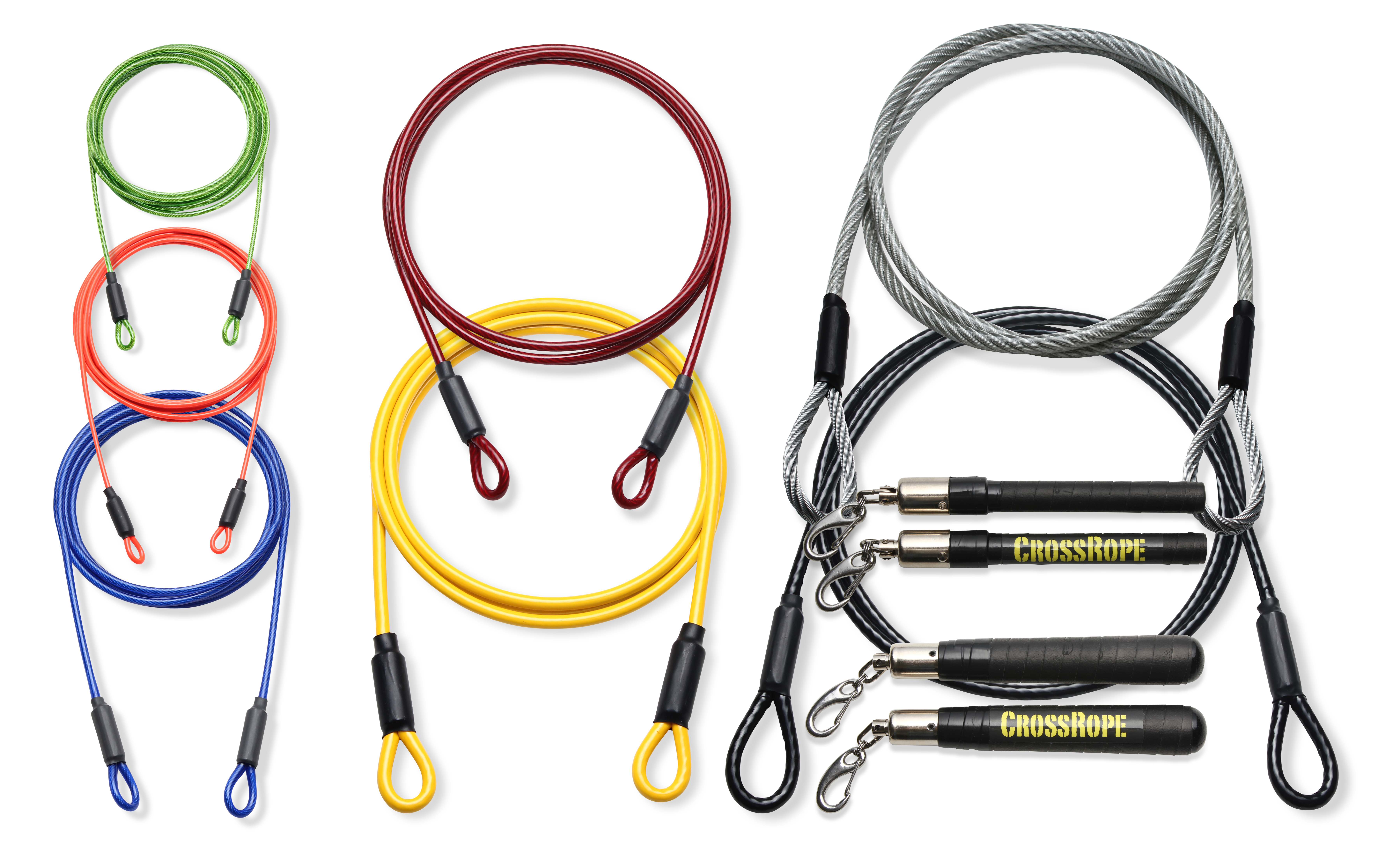 What We Tried: CrossRope elite jump rope system
Where: In the on-site gym in our office (I know, we're pretty lucky!)
What We Did: A short interval routine, consisting of three sets of one minute with the Stamina rope and 30 seconds with the Explode rope, with 30 seconds rest in between each set.
For How Long: The whole shebang is over in about six minutes!
How'd It Feel: I've written about my lack of jump rope coordination before, and it turns out I haven't improved. That said, I respond well to intervals. I was out of breath after the first set, and dripping sweat by the time I finished.
The Explode rope was slightly heavier than the jump ropes I remember from childhood -- and consequently really did challenge my arms. This particular workout didn't call for any jumping with the heavier ropes, but they mean business. Even just a couple of practice hops required heaps of effort to swing them over my head.
What It Helps With: The CrossRope aims to provide a full-body workout. Buy swinging a heavier rope, you can build strength as you improve your cardio endurance. Jumping rope can also help with agility and, yep, coordination. This kit could certainly make you a better jump roper, a goal for many CrossFit devotees.
What Fitness Level Is Required: Anyone can benefit from simply jumping rope, but, like the name implies, this particular tool is for elite athletes. Advanced jumpers will benefit the most from the versatility this set provides, and true beginners can stick to the basics.
Would We Stick With It: Probably not. Despite how clumsy I am at it, becoming a better jump roper isn't on my short list of fitness goals. While I understand the intentions of this set and know people who swear by jumping rope, it just isn't the workout for me.