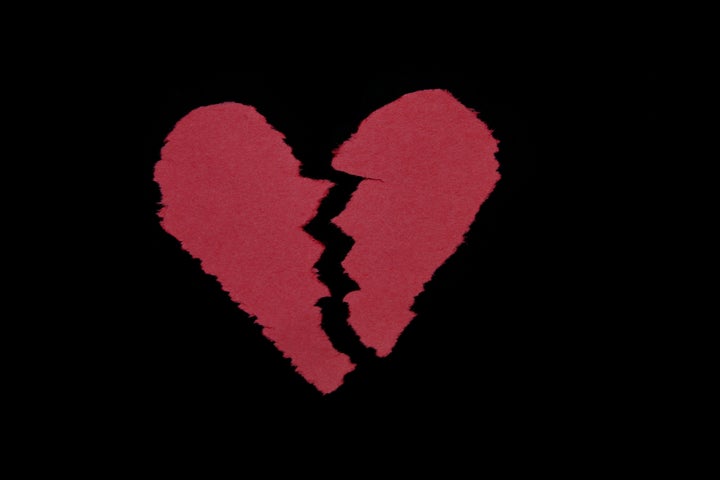 Let's face it -- love songs are no fun to work out to (okay, fine, Beyonce can do no wrong, but still). So take a page from the anti-Valentine's Day handbook and get sweaty this week to some of the most unapologetic, pissed off, in-your-face breakup songs, organized here (roughly) to help you gradually increase the intensity of your workout. Let us know in the comments what we left off the list!
Before He Cheats -- Carrie Underwood
Survivor -- Destiny's Child
He Wasn't Man Enough -- Toni Braxton
You Don't Know Me -- Ben Folds featuring Regina Spektor
We Are Never Ever Getting Back Together -- Taylor Swift
Miss Independent -- Kelly Clarkson
These Boots Are Made For Walkin' -- Nancy Sinatra
Here I Go Again -- Whitesnake
No Scrubs -- TLC
Fighter -- Christina Aguilera
Single Ladies (Put A Ring On It) -- Beyonce
Song For The Dumped --Ben Folds Five
You Oughta Know -- Alanis Morissette
Spotlight -- Jennifer Hudson
Makes Me Wonder -- Maroon 5
Stronger (What Doesn't Kill You) -- Kelly Clarkson
Dancing On My Own -- Robyn
I Will Survive -- Gloria Gaynor
Bulletproof -- La Roux
Somebody That I Used To Know -Tiesto Remix -- Gotye, Kimbra
Since U Been Gone -- Kelly Clarkson
Womanizer -- Britney Spears
For more music, check out the rest of the HuffPost Workouts series here.