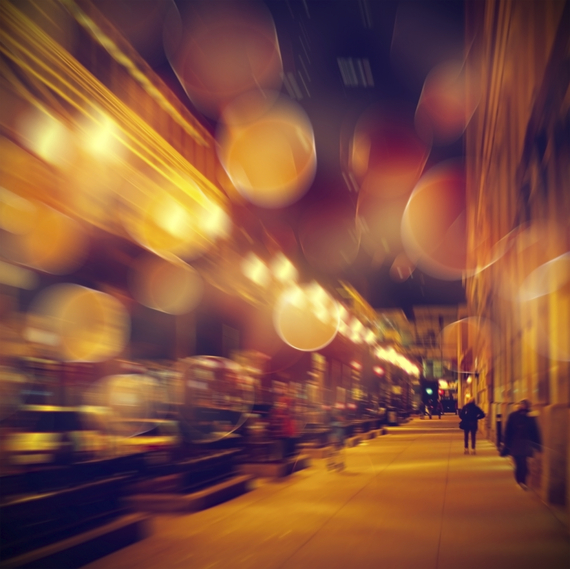 From deep dish pizza to "Da Bears," Chicago is a town known for its killer food and die-hard sports fans. Hometown pride is front and center in this Midwestern cultural hub. Now that you've made the move to Chicago, it's time to settle in and make the Windy City feel like home.
Even if you made the move on your own, it won't take long to make connections and get into the Chicago groove. To help ease the transition, here's a list of musts for every new Chicagoan.
Settle in at Home
To make your new home fully functional you need to have all the proper accoutrements in place. In addition to a cozy sofa and cute accent rug, you'll need to take care of the standard moving musts: change your mailing address, apply for an Illinois driver's license if you plan to drive, set up your Chicago utilities, choose an ISP, and register to vote.
Get to Know Your Neighborhood
Take a walk around your neighborhood and find out what amenities are close by. While you do your neighborhood stroll, keep an eye out for local coffee shops, neighborhood markets, a nearby gym, and a post office or drop box, as well as emergency services like hospitals and police and fire stations. It's reassuring to know what kinds of resources are nearby. Getting to know the vendors in your neighborhood also adds to a feeling of community, especially when you're the new kid on the block.
Find a Great Hangout
Whether you like to kick back in a coffee shop or prefer after-work cocktails, Chicago has tons of awesome spots to check out. Visit local favorites like Ipsento and Bridgeport Coffee Company for coffee made from freshly roasted beans and interesting people-watching. Ipsento even has nitro coffee on tap and offers a regular selection of classes that make it easy to get to know new people.
When it comes to finding an after-work hotspot, try the happy hour deals at Union Sushi and Barbeque Bar or classic pizza and beer specials at Nellcôte. Union serves up one dollar oysters and four dollar shrimp tempura rolls every evening. And you can't get more Chicago than kicking back with a slice and a frosty mug for just $10 at Nellcôte.
Find more great local spots by checking out restaurant finder apps like Yelp. You can read what the locals think and find out which places are truly special and which are just a lot of hype.
Network with Locals
It doesn't matter if you're climbing the corporate ladder or hitting the books at university, networking is a tried-and-true way to find like-minded others and start making friends. You can find a slew of Chicago networking events for professionals by going to Network After Work. The local Chamber of Commerce is another robust resource for all business-related events happening in the Windy City.
Meetup also offers opportunities to meet people based on shared interests. You can find people who are into everything from photography and film to hiking and poker. Also look for happenings at local shops, like The Book Cellar, where wine and the written word come together in a variety of events offered each month.
Hit the Town
Chicago offers just about every type of entertainment you could want. From major sporting franchises to state-of-the-art concert venues, there is always something happening in this exciting city. Local event calendars list everything from the ballet to the next White Sox game, and usually provide links to buy tickets.
If you're into music, there are several small clubs off the beaten path that offer everything from swingy jazz to hard-core rock. Find the latest avant-garde jazz craze at Constellation or relax to soothing classic jazz at the Green Mill, where Al Capone and his cronies used to wet their whistles.
For rock there's no better place to hit than the Empty Bottle, where you'll find live acts from across the country and the world. Another great place to get your rock on is Reggie's. This favorite local "dive" showcases every musical taste from punk and garage to power-pop.
Exploring your new city should be an adventure. Use this guide to help you plot a course that will get you out and about in the bustling, diverse Windy City. Before you know it, you'll be giving others restaurant recommendations and showing off your insider knowledge of Chicago's best local spots.