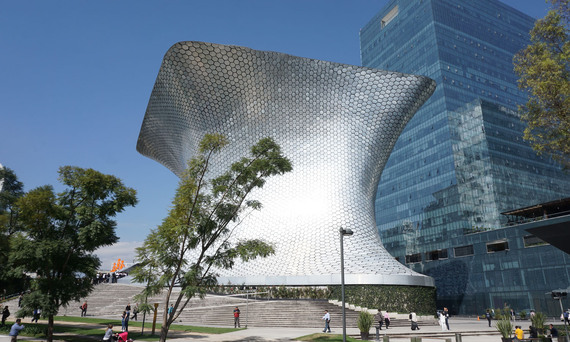 Of the many things that struck me during a recent visit to Mexico City--the food, the traffic, the way art is woven so intricately into the city's fabric--nothing made more of an impression than the museums. There are a staggering number of them, 150 or so, and I went to a lot, double digits, yet made only a dent.
Mexico City has so many museums, in fact, that of all the major cultural capitals of the world, only London can compete. The debate rages on over who has more, but where London's museums bespeak a certain formalism in appreciating their contents, Mexico City's are feistier, beholden to fewer rules. In short, they're more exciting. I'm not sure I'd ever felt so eager at the prospect of visiting museums as I did day in and day out in Mexico City.
Head over to Flung to see the four museums I would insist that a friend visit on a trip to Mexico's capital.