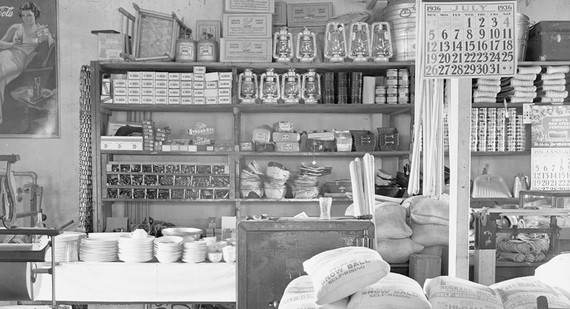 The general store, a once-central crutch of American life more recently relegated to pit-stop status on country weekend getaways, is having a serious comeback. Around Brooklyn in particular, general stores are curating inventories of well-made small-batch goods, where you're guaranteed to find something you forgot you needed.
With places like the general store in Alabama circa 1936 shown above providing a template to work from, the general stores of Brooklyn are re-imagining an American classic.
From a Greenpoint shop specializing in the Steampunk aesthetic to a Boerum Hill storefront selling the best time-tested apothecary items, head over to Strolby to see the list.