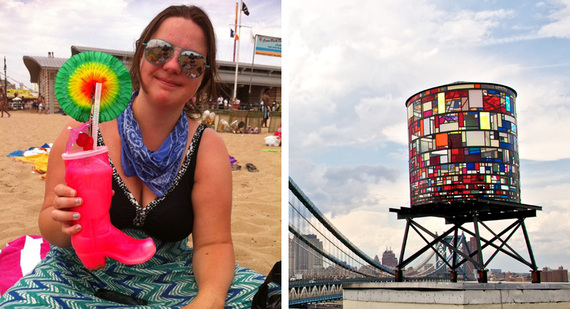 When Margaret Eby moved from her native Alabama to New York City, like many college freshman before her, she found that her first New York experience revolved around Manhattan. A few years later, like many freshly minted grads, she found her horizons quickly expanding. While earning an M.A. at NYU, working at the Daily News and pursuing her writing independently, she spent time living in the East Village and Astoria, Queens.
But she soon found her way to an apartment in Crown Heights, Brooklyn. "It feels more like home" than other spots she's lived, she says. She's now been in the neighborhood for five years, and these days Brooklyn has become integral to not only her personal life but her career: Margaret works as an editor for Northside Media, dealing with content for both the L Magazine and Brooklyn Magazine. (She's also awaiting publication of her second book, South Toward Home!)
Head over to Strolby to take a tour of Margaret Eby's Brooklyn, including The Bearded Lady, the new Brooklyn Flea location in Crown Heights, and more.