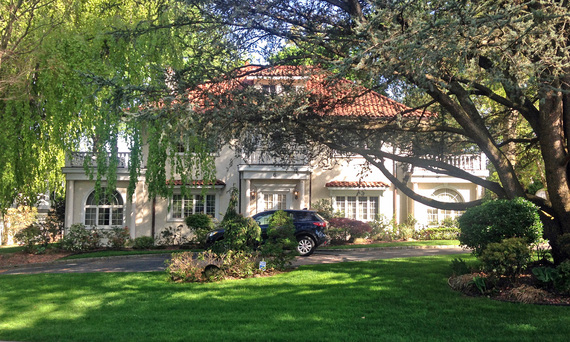 It's become somewhat of a national pastime to recreate the milieu of F. Scott Fitzgerald, especially in the summer months, when flapper dresses and resurrected cocktails are easiest to flaunt. And so, I know I am not alone when I repeatedly fall hard for the mythos surrounding him. That Fitzgerald represents both the apex of glamour and its sordid underbelly fills me with a pathos that I enjoy wallowing in. That when he was 23, with the publication of his first novel, This Side of Paradise, he became a celebrity and a poster boy for the Jazz Age. That he published The Great Gatsby at the impossible age of 28. That he and his wife, Zelda, flitted from party to party and from New York to Paris to Antibes without any knack for restraint. That the sheen would fade after a mere few years. That by his early 30s, life had fallen to pieces, and after that Fitzgerald fell into a serious penury, and an equally serious sadness, from which he would never fully recover. That the oncoming ruin was forecast in his protagonists, as if he knew all along how the story would end for him. I know that life is just life, no matter to whom it belongs, but Fitzgerald's nonetheless remains larger than that. So of course I would want to see where he spent it.
Fitzgerald rented a house in Great Neck, Long Island with his wife, Zelda, and newborn daughter in 1922, a move not so much to the suburbs as toward the epicenter of the effervescing East Coast elite. At the time, names like Vanderbilt and Woolworth and DuPont lived in ever more ostentatious mansions centered on Kings Point near Great Neck (Fitzgerald's West Egg) and Sands Point near Port Washington (East Egg). Kings Point drew the new money and welcomed the Jewish elite -- and threw the most audacious parties -- while Sands Point was the domain of the WASP old guard. From the house in Great Neck, Fitzgerald observed "the greatest, gaudiest spree in American history," at perhaps its least constrained moment. Prohibition had now set in and unwittingly unleashed a free-for-all of moderate vices. For all of Fitzgerald's keen understanding of its degrading aspects, the congregation of the world's richest people in an atmosphere where the rules of propriety had lost their way was the kind of scene Scott and Zelda could not resist.
Head over to Flung for more photos and information about Fitzgerald's Long Island home.