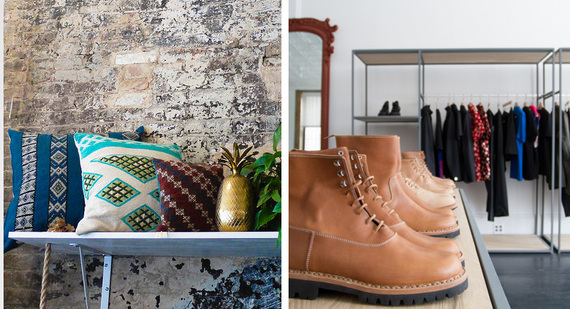 The retail conversation out of Brooklyn this year all too often centered on chain stores as Madewell, Urban Outfitters and other well-known names opened their first locations here. But a stroll through any number of Brooklyn neighborhoods quickly confirms that the borough remains the most dynamic location in the country for independent shops, and a hotbed for the designers and makers whose wares make up their inventory.
A few new trends developed this year-rakish home stores opening on Atlantic Avenue in Boerum Hill, the rise of an indie retail scene in Fort Greene (most notably on the previously bereft Myrtle Avenue), and innovative clothing shops going toe to toe with (and besting) the chains in Williamsburg.
These trends and more are represented in Strolby's picks for the 10 Best New Brooklyn Shops of 2014. Head over to Strolby to see the list!