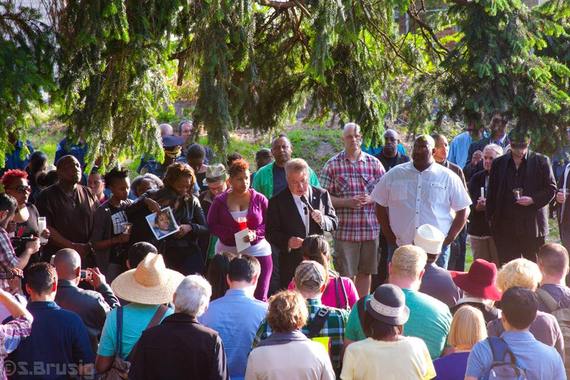 Hundreds of concerned Seattle citizens and elected officials gathered at the intersection of 29th and South King Street Thursday night to remember 23-year-old Dwone Anderson-Young and 27-year-old Ahmed Said. Among the supporters were Seattle Mayor Ed Murray, Seattle City Councilmember Sally Clark, the Seattle LGBT Commission, and Social Outreach Seattle, a local nonprofit whose tagline is "We are one community, working together."
Anderson-Young and Said were shot after an evening on Capitol Hill, Seattle's LGBT neighborhood. The two young men were both gay, according to both families and the Seattle Police Department at the vigil. Assistant Police Chief Carmen Best said investigators believed the two men were seen at popular gay bar R Place and at Hot Mama's Pizza before the killings.
At one point in the ceremony, both families united to hug and shed tears over the losses they had in common. At this point there is inconclusive evidence as to whether or not the killing was a hate crime, but both families insisted that their sons were not involved in gang-related activity. In fact, Anderson-Young was finishing up school and had aspirations to become a mentor in the community.
Neither victim had a criminal history.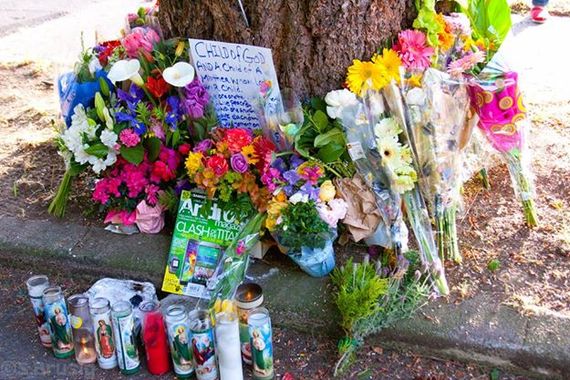 One alleged assailant, 26-year-old felon Matalepuna Malu, turned himself in to police following the killings. The Seattle Police Department is still searching for additional suspects and asks that the community alert them of any evidence that could lead to the possible capture and arrest of perpetrators involved.
Malu, from Everett, had previously served 30 months for firearm possession.
Some locals believe the SPD is holding out on them after multiple killings were reported in April.
The Stranger reports:
[F]reelance broadcast reporter and Central District resident Tonya Mosley wonders if the "No Snitch Code" has become an excuse for Seattle police detectives to not thoroughly investigate crimes like the recent killing of DeSzaun Smallwood -- one of three recent fatal shootings in the Central District that remain unsolved.

"I'm not naive," Molsey writes. "I know the 'No Snitch Code' is real. There is a culture of mistrust when it comes to police within black communities, and it is deep-seated. But in murder investigations, even if police feel like they know potential witnesses will give them the same answers, isn't it their jobs to ask anyway?"
SPD spokesman Sean Whitcomb called The Stranger to offer a response to Mosley's story. The Stranger reports:
"We've read Tonya's article," Whitcomb said, "and we understand that residents are frustrated and would like to see us do more. Homicide cases are the most serious investigations that we perform, since they involve the loss of human life. This particular investigation has been assigned to detectives and is active and ongoing. We have canvassed twice in the vicinity of this crime."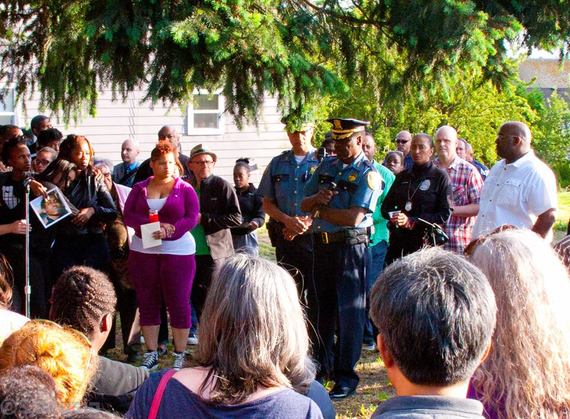 Seattle residents are urged to contact the Homicide Unit (206-684-5550) or the Homicide Tip Line (206-233-5000) with any information that might assist in solving these cases.