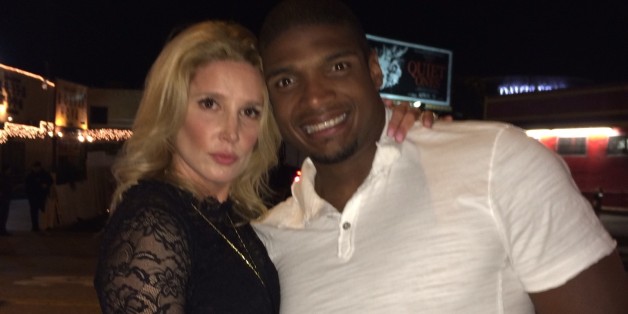 It's 11:30 pm on a random Thursday night, and who do I see crossing the street in LA on their way into the club? Michael Sam, the first openly gay football player drafted and recently dropped from an NFL team. Mr. University of Missouri was a long way from home, but this fellow Mizzou Tiger spotted him right away. So I did what any good Show-Me-State girl would do. Let's take a selfie!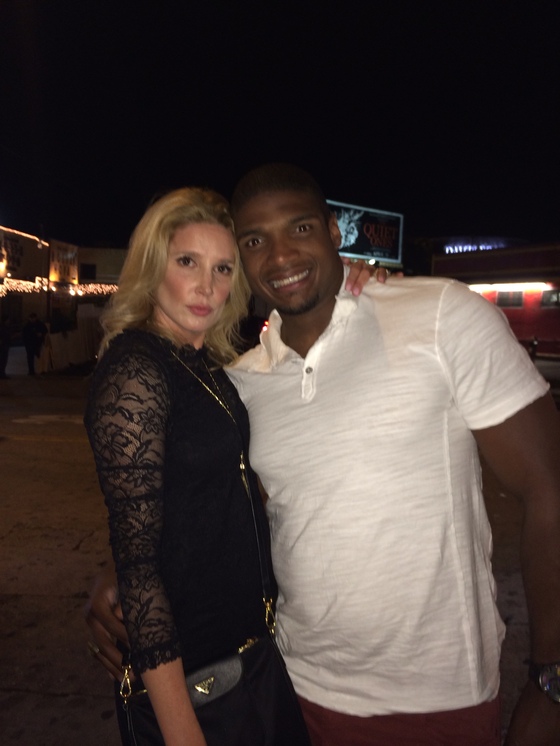 The first photo we took had no flash and we were in the dark. He of course was in the national spotlight. At his insistence we took another one. After a quick heart-to-heart conversation wishing him success in life, he headed into one of the hottest gay clubs in America hand-in-hand with his boyfriend. I just left the same club with a few friends. Afterall, The Abbey in West Hollywood has some of the best dancing, and when you're a married gal out with the girls you clearly want to surround yourself with guys who compliment your outfit.
I believe every encounter has value, no matter how random or short-lived. As Michael Sam once again graces the headlines for being cut from the St. Louis Rams, I'd like to point out the story that we should be looking at. This is a man whose journey epitomizes four exemplary characteristics that speak louder than anyone's one's sexuality.
1. Authenticity: He cried on national television and kissed his boyfriend when he was drafted in the seventh round. The emotional vulnerability and genuine display of affection, while under the harsh national spotlight, is the ultimate walk-the-walk moment.
2. Focus: Once drafted, he worked out a deal to put his Oprah-produced documentary on hold so he could concentrate on his football. Instead of striking when the iron was hot, he focused on his game and chance to do what really matters to him.
3. Humility: Rams coach Jeff Fisher said it best after cutting the NFL hopeful, "There's no challenge with respect to Mike Sam. He's not about drawing attention to himself. He kept his head down and worked and you can't ask anything more out of any player for that matter."
4. Positivity: Michael Sam said it best after being cut,
I want to thank the entire Rams organization and the city of St. Louis for giving me this tremendous opportunity and allowing me to show I can play at this level. I look forward to continuing to build on the progress I made here toward a long and successful career. The most worthwhile things in life rarely come easy, this is a lesson I've always known. The journey continues.
It's hard to think there's much more you can ask from a man. But there is one more thing. Michael, can we please take another picture? I look constipated.