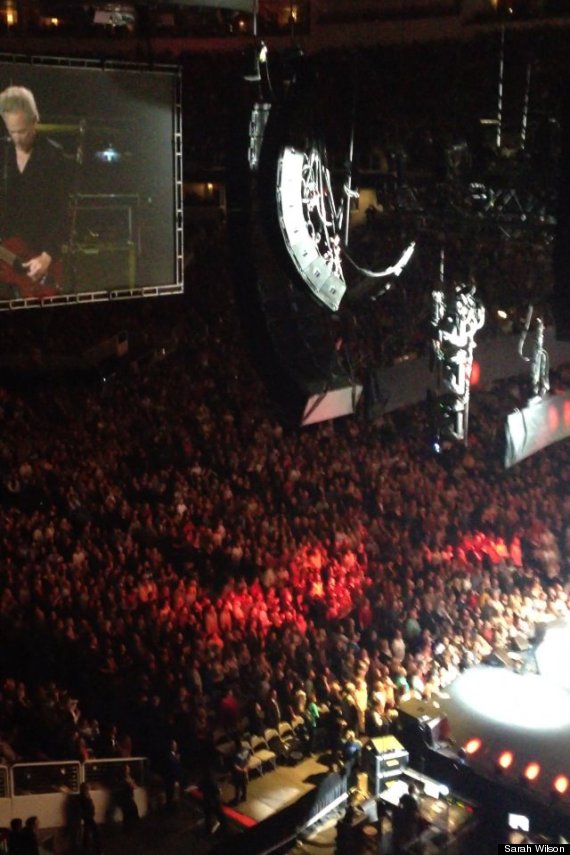 Credit: Sarah Wilson
Fleetwood Mac has remained timeless in running rock n' roll for over three decades. Overcoming complicated band romances, Fleetwood Mac continues to tour and excite different generations. Chart topping albums such as 1975's self-titled Fleetwood Mac and 1977's Rumours, still remain pieces of music in the lives in younger and older fans. Their loyal base are ecstatic about the current 2014-2015 tour: On With the Show.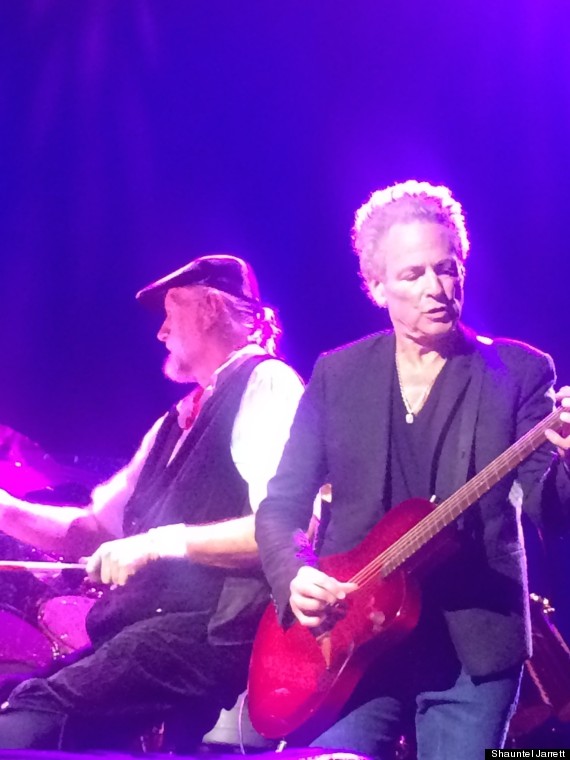 Credit: Shauntel Jarrett
The band's current tour is now joined by keyboardist and songwriter Christine McVie after years of "rumors." McVie plays an important role in Fleetwood Mac's success, but hasn't shared the stage for 16 years. During the 2013 tour, McVie called fellow front woman and songwriter Stevie Nicks to let her know she wanted to come back.
McVie was welcomed with open arms by the rest of Fleetwood Mac. Her comeback created a buzz amongst die-hards -- selling out every show from November 2014 until June 2015. Fans are excited to hear songs such as "You Make Loving Fun," "Songbird," and "Over My Head" that could only be performed by McVie.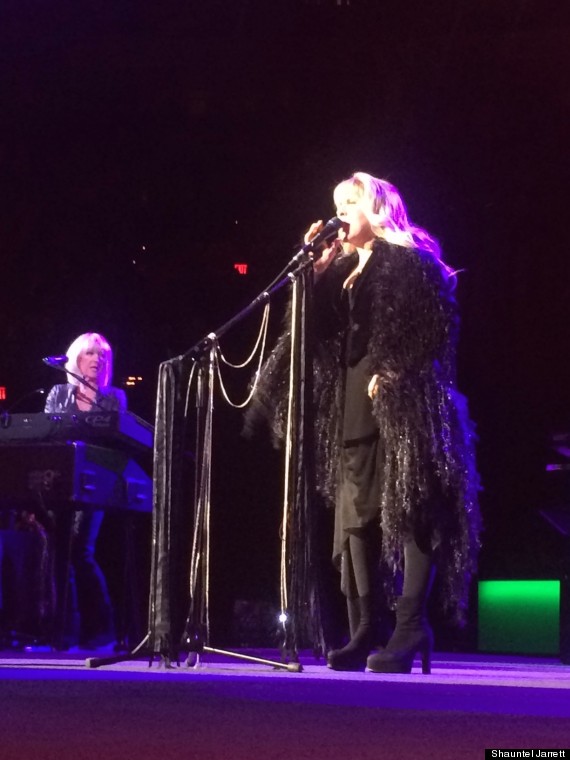 Credit: Shauntel Jarrett
I was able to catch Fleetwood Mac's On With the Show Tour at the SAP Center in San Jose, California.
Concert goer and long time Fleetwood Mac fan, Joy Negrin, was ecstatic about McVie's return. "I have seen them many times but never with Christine, and it will be amazing to be able to see the songs she sings live for the first time."
The minute the band took the stage it was electric. They opened the show with powerful, familiar bass drum from the 1977 song "The Chain" off the album Rumours. Their powerful vocal harmonies and synchronicity enthralled the crowd and everyone was singing and dancing along.
More of their beloved songs including "Rhiannon", "Say You Love Me", "Landslide", and "Go Your Own Way." were performed. Fleetwood Mac enchanted the stadium with their chemistry, and during certain songs people were moved to tears. They finished with a strong encore with "World Turning", "Don't Stop", and the emotional "Silver Springs", sang by Stevie Nicks.
Between songs band members spoke about experiences with each other. One story that stood out to me was Stevie Nicks' message for her young fans. She shared about when she attended San Jose State University, with her parents' support while simultaneously working on her music career with Lindsey Buckingham. She had her doubts about every becoming successful, but stuck it out for a few more months before her and Buckingham joined Fleetwood Mac. She ended the story with a bit of inspiration, "Believe in yourself, and follow your dreams."
Fan Waeva Shenkel, who grew up in the Santa Cruz mountains, has been listening to Fleetwood Mac since she was nine years old. Their music has gotten Shenkel through "all different times of my life, good times and bad."
Seeing that their show was completely sold out, with concert goers ranging from ages 12 to 70, Fleetwood Mac's music is touching people of every age.
Drummer Mick Fleetwood closed the show with the simple reminder: "Be kind to one another."