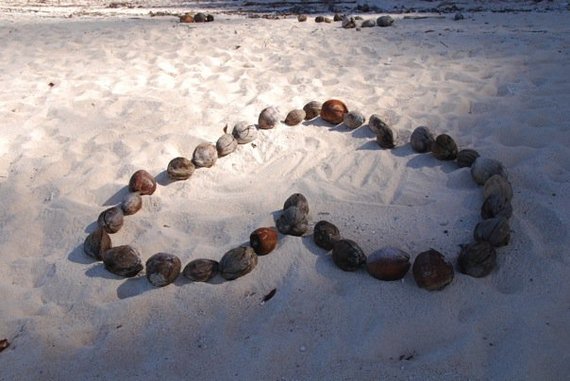 After a grueling 20 hours of travel and two days of no sleep, most of which was spent in an oversized sardine can high in the sky, finally I arrived. Coming from -15 degrees Celsius to a +30 degrees tropical climate, it was easy to notice my stark white, almost translucent skin as I stepped off the fishing boat, the last element of transportation. It was as if I traveled through the time and space continuum; there I was in the future. 48 hours from when I left, I had entered into a completely different dimension of reality. Often, I imagined what heaven would be like and little did I know, its location was just on the other side of the earth, in a place far, far away known to the world as Fiji.
As one who was fortunate enough to visit, I will describe this celestial paradise inhabited by a culture that is the epitome of true divinity. A place where heaven meets earth and a place one can only imagine as the destination God herself would choose as the ideal vacation spot.
"Bula, Sari," our host greets me. "Everyone that comes to Tokoriki Resort is considered part of the family." Tokoriki Island was my destination and upon arrival I was welcomed with warm smiles, a lovely fruit cocktail and a fresh wet cloth infused with peppermint oil to decompress from my travels. As I walked past the infinity pool overlooking the vast Pacific Ocean towards my beachfront Bure, equipped with an outdoor shower and state of the art amenities, I was overcome by inspiration and marvel. At first, being welcomed as a family member my immediate thought was "what's the gimmick?" However, after a few days it didn't take long before I became awe struck at the Fijian's genuine and authentic nature.
I've been to many resorts around the world and every one had an underlying ulterior motive: I'm nice to you so that I can get a good tip. That entire concept put me off of traditional holidays for a long time. My travel agent, who had spent over a month in Fiji, explained that we were about to encounter some of the world's most sincere and kind individuals, but it wasn't until I experienced it for myself that all my preconceptions of traditional oceanside holiday resorts were erased.
The worldwide reputation of the Fijians was not only accurate but far surpassed anything that had been described to me. Never in my life have I encountered a place so full of positivity and true zest for life. It's hard to even imagine living a life in such a reality. This is what all spiritual gurus are teaching their students; what people pay Tony Robbins thousands of dollars to learn, (who by the way has a centre in Fiji); but for the Fijians, this way of life comes naturally. It's the only way they know and because of this they manage to live in total bliss all day, everyday.
During a conversation with one of the girls in Sensali, the spa at Tokoriki resort, I asked her point blank: "Do Fijians ever get angry?" She laughed at me as if was telling a joke, but once she realized I was actually inquiring she responded in a matter of fact tone, "Rarely. Why, do you?" That's when I started laughing, soon after that laughter turned into embarrassment as I knew that the truth was in fact ridiculously illogical: "Unfortunately, North Americans are angry more than they are happy," was my honest to goodness response. She seemed a bit surprised and asked me why. My answer, plain and simple: "We are never satisfied with what we have." A sad and discomforting reality to say the least.
Living in Fiji is like inhabiting another planet, and if we all lived like the Fijians then we would no longer need to pray for peace on earth. A perfect example of this is their current political situation. The military is in the process of staging a coup against the government and the irony is that there will be no bloodshed or violence; the government is pre-warned that they will need to step down and everything is decided through conversations and communications. This is actually one of the many coups that have been staged over the past decade -- once they even stopped discussions to participate in a highly anticipated Rugby game.
The locals live in villages on various Islands with head chief and respected elders at the helm. The village is run like a mini communist society where everyone shares everything: The villagers all cook for each other, they share the money and everyone is equal, as long as you are a true Fijian, that is. Of course, nothing can be 100 percent perfect and there are issues with race segregation and rights being limited to non-Fijian decent (in this case, mostly Indian). A Fijian salary is quite low, around 2-4 Fijian dollars an hour which is equivalent to about $1-$2US. Many goods are hard to come by as they are only obtained on the main Island, Nadi, which is not easy to travel to on a regular basis. However, there is not much need for material items in Fiji. As we sat in the town hall drinking Kava, a traditional Fijian drink derived from a pepper plant, it became eminently clear that we, complete foreigners, had been welcomed with open arms to their sacred home.
A Fijian's life revolves around family. Children are put to work at a very young age but also enjoy a typical daily school routine where much of their teachings are in English and many of their classes incorporate music. Fijians love song, a fact that became very evident to us at Tokoriki when we were greeted and bid farewell with traditional Fijian music. Every night, we were serenaded by the Fijian band who, to our surprise, knew many western artist such as U2, Jason Mraz and Frank Sinatra.
As each day passed I forged stronger and stronger bonds with the local Fijians working on Tokoriki Island, some of whom lived in the village about 10 km across the ocean, while others had family and homes on the mainland. They knew every guest's name and greeted us with warmth and kindness; it was very evident that they cherished their job and the people around them. My last day was both heartfelt and emotional as I drew my last breath of Fiji sand and sea. I realized that unlike my other worldly travels, I was leaving behind more than just a country I visited: I was leaving behind friends that would remember me always and had left a prominent imprint in my heart.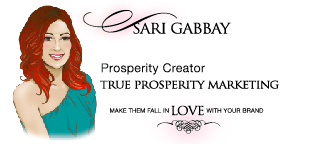 http://www.u2r1.ws
http://www.sarigabbay.com