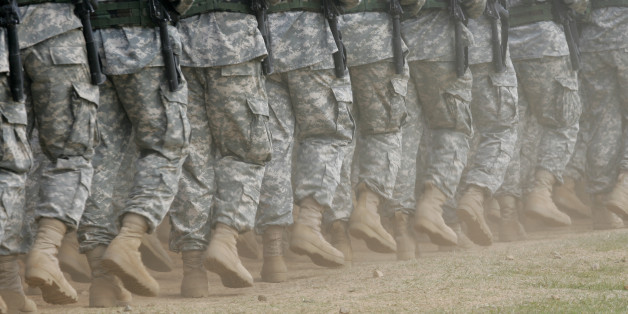 Is there any way -- any way at all -- to end the Congressional gridlock in Washington D.C.? A silver bullet to break down the silos of rigidly held convictions that continue to stymy the ability of America's elected representatives to compromise and solve the country's pressing problems ?
Here's my two cents worth: Send the lot of them to the United States Military Academy at West Point. In four days, this hallowed institution will reverse Congress's dysfunction and turn the misfiring engine of American governance into a smoothly running machine.
No, I am not suggesting we turn Congress over to West Point's drill sergeants to add a needed dose of discipline, though that might not be such a bad idea. My thought is to enroll the lot in a special version of SCUSA, the four-day Student Conference on U.S. Affairs, that West Point has held annually now for 65 years. I can almost give a money-back guarantee that Americans will not be able to recognize the Congress that emerges at the end of their four days at West Point.
Each Fall, the USMA invites about 200 students from all over the world to West Point where they are joined by some 30 cadets to ponder an issue of enormous importance to U.S. foreign policy. Last December, the topic chosen was "Navigating Population Flows: Populations, Power and Policy." As the cogent brief prepared by West Point's faculty put it"
"A nation's power arises ultimately from its people. Since, all else being equal, more populous nations do not generally fear less populous nations and more productive peoples do not generally fear less productive peoples, systems of international relations, both ancient and modern, have generally favored nations that are simultaneously populous and productive. At present, the most populous and productive of Europe's offshoots watches warily as the most populous nations of Asia grow increasingly productive. It is against this backdrop that demography, the scientific study of populations, has come to figure prominently in estimations of national power."
The charge to the conference: Recommend what United States policy should be to manage this unprecedented shift in global population and power.
The organizers broke down the topic into 15 roundtables such as "Women and Wealth," "The African Century," "Old Europe (in which I played a small part as a co-chair)," "The Revolution Will Be Tweeted," and so on. At the end of the fourth day, each roundtable of 12 to 15 participants had to come up with recommendations for U.S. policy to address its topic. Because the final day is time constrained, instead of presenting their recommendations in written format, each roundtable also comes up with a short skit to act out its recommendations before an audience that includes all 200 participants and West Point's faculty.
These are daunting objectives under any circumstances, but specially at this conference where senior students from vastly different backgrounds and diverging viewpoints, representing colleges of all sizes from around the country must produce unanimous recommendations in four days and create hilarious skits to present their findings
How you ask is this possible? Over 65 years of SCUSA, West Point has honed the art of breaking down personal barriers, getting virtual strangers to deal with one another, and shepherding them over four days until a cogent, agreed to set of recommendations emerges. Remarkably, each SCUSA is totally cadet driven. Everything from running the roundtables to handling logistics is handled by West Point cadets. The entire exercise is nothing short of impressive.
So my suggestion to unblock Congressional gridlock is to turn Congress over to West Point at the beginning of each Congressional term. Divide the group into bipartisan roundtables, one each for the 10 or 15 most important bills that the country needs passed, and let West Point's SCUSA experience work its magic for the Republic.
Besides watching bills roll out of Washington, the country will get an added bonus -- the hilarious spectacle of Congressional skits for each bill. I can hardly wait to see Representatives John Boehner and Nancy Pelosi lead their roundtable through a skit on immigration reform.