Writer Kate Welshman has written a riveting book about her love of horses and cowboys, which got the attention of U.S. management and production company Little Studio Films, which signed her immediately, as an author and screenwriter for film and television adaptations. The book is about a show jumper named Meredith Meade and her horse, Pialotta, who are at the top of their game when animal rights campaigners storm the course during their round at the World Stadium Tour. After a terrible fall, both horse and rider recover from their physical injuries, but their psychological scars threaten to ruin their career. When conventional training methods fail to restore Pialotta to her former ability, Meredith reluctantly agrees to take her to a "horse whisperer," named Ty Scott. Scott is a washed-up cowboy running a dude ranch near Big Timber, Montana. There Meredith learns that Pia isn't the only one who needs to heal. Against the backdrop of the formidable Crazy Mountains, Ty's and Meredith's lives will change forever. Welshman is a native of Australia who now lives in France, I spoke to her by phone.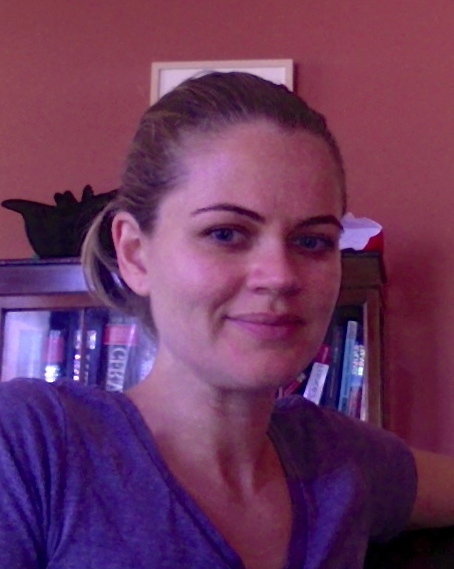 How did you come to write The Sound Of Crazy Mountains?
I have always loved horsy books and movies, and I have been obsessed with The Horse Whisperer since the book came out in the mid-nineties. Incredibly, the movie was even better than the book, but more than 15 years after its release, there has not been a comparable book or movie on the market (perhaps with the exception of the documentary Buck). I was desperate to read or watch a story where the horse is the hero and the force behind the development and healing of the central characters. I'm also a pathetic sucker for those smoking-hot but tacit cowboy types who can soothe a horse (or a woman), and I like to write strong, brave, skilled female leads (a hangover from my YA books, I think). So I wrote "Ty" as a lonely, slightly embittered retired bull rider, who falls for "Meredith", a profoundly deaf show jumper, who has hit the heights of the international show jumping circuit. I wanted them to be thrown together by tragedy, but ultimately improved and healed by it. Meredith's deafness was an interesting subject to explore in the story, because it holds her back in almost every part of her life, except for her riding career and her romance with Ty. I have always been fascinated by people who seem at to be at a disadvantage, particularly the disabled, but just decide that they're going to succeed anyway, either in spite of their difficult circumstances, or as a way of conquering them. Meredith is a "can do" woman.
After The Sound of Crazy Mountains was published, I read an article about Rachel Kolb, a profoundly deaf university student who also happens to be a successful show jumper, and the similarities between her and Meredith really freaked me out. I watched her TEDx speech on YouTube and found it very inspiring. She spoke articulately about the challenges of her disability and the way various people in her life had told her what she can't do. My character, Meredith, is not as well-adjusted to hearing society as Rachel, but there are some noteable parallels.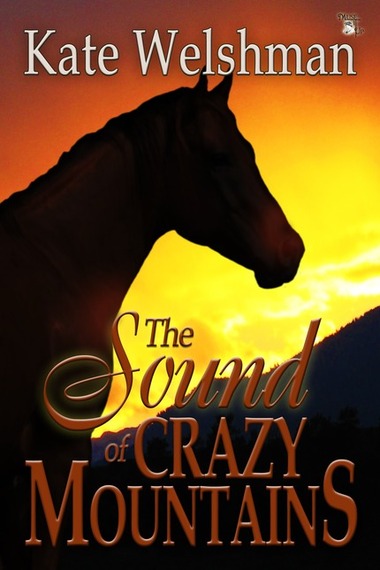 Why are horses so important to you?
In my opinion, horses have an important place in both stories and real life. While we don't use them much for agriculture or transportation anymore, I think they have so much to teach us about respect, self-control and humility. They are such forgiving animals, and they really want to get along. The way you treat them today is the way they'll act around you tomorrow, and it says a lot about the kind of person you are. The way you treat your horse is often the way you treat others -- your spouse, your colleagues, your children, even strangers. Do you give people a chance or do you cut them off? I hope that this is something that comes through in The Sound of Crazy Mountains.
What led you to leave Australia for France?
My husband and I became disillusioned with life in Australia. It's not a pleasant place to live anymore, even with the good weather and relatively high quality of food. The stress caused by the cost of living, astronomic property prices, the appalling traffic and generally low amenity has made it an unpleasant, tense place to be. Then there are features that have always been part of Australian society: the aggressive, hyper-masculine culture, pettiness, rudeness, intolerance of difference, 'tall poppy syndrome', and generally poor treatment of fellow citizens. Add these things together and it's not a good place to be. Skyrocketing property prices and a strong Australian dollar made the move to France financially possible -- even sensible -- for us.
We love France, even though it, too, has its problems. We love the food, the weather, the formal manners, the support for the arts and preservation of culture, the architecture, and the sheer beauty of the spectacularly lovely Languedoc region where we live. Wonderful activities such as skiing, horse riding and water sports, which are prohibitively expensive and inaccessible in Australia, are cheap where we now live, and right on our doorstep. The quality of the health and education system is also very high.
What can we expect from you next?
My next books are coming out in July 2015, a children's series published by Scholastic. I also have children's picture books coming out in 2016, as well as other children's and YA titles in the works. In the meantime I'm attempting to break into the screenplay business. I think that most of my books have cinematic qualities and can be imagined as movies, so those stories will be a starting point for that endeavor.
You an buy The Sound of Crazy Mountains here.