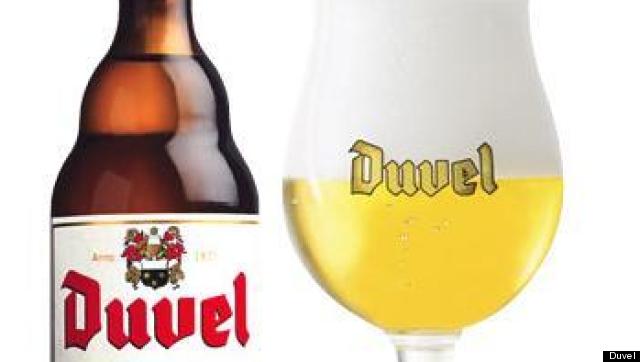 Belgian ales are full flavored and complex. Rich, dark dubbels, or "doubles," are named for their copious malts, which lend them potency. Even stronger are golden tripels. Like dubbels, these are abbey beers, originally brewed by monks. On the bitter side are Belgian strong ales, potent versions of hoppy pale ales. Flanders' wine-like, sourred ales are cask-aged. So are Brussels' tart, funky lambics, and blended lambics, called gueuzes, fermented with wild yeasts they contain wheat and malted barley. Wheat is also used in witbier, or white beer, a light, often spiced, brew. Wallonia's dry, fruity saisons are named after the French word for "season," a reference to the winter brewing and summer imbibing of these farmhouse ales.

Duvel Golden Ale
Juicy, yeasty, hoppy, and potent -- an exemplary Belgian strong ale -- but with a pale hue, brilliant white head, and crispness that make it seem lighter than it is.
Related: Food and Beer Pairings: Hefeweizen

Westmalle Dubbel
A dark, delectable, malty beer from one of Belgium's oldest Trappist breweries yields notes of raisins, nuts, fudge, and anise, resolving in a roasty dryness.
Related:American Finger Food

Armand'4 Oude Geuze Lente
3 Fonteinen's creamy springtime lambic blend smells of citrus and barnyard, and its kumquat acidity primes the palate for dining.
Related:Build the Perfect Burger

Alvinne Balthazar
A strong ale from a newer beer maker brewed with coriander, cardamom and ginger, which add a bittersweet depth to other tastes: smoke, tang, and licorice.
Related:American BBQ Main Dishes

Saison Dupont Vieille Provision
A classic Wallonian farmhouse ale with rich malt aroma and creamy texture balanced by pineapple, white pepper and a dry, hoppy finish.