With a comprehensive menu designed for any appetite, if it weren't for the minimalist décor, Bamboo Izakaya would feel as much gastropub as sushi joint. There are myriad tastes for the adventurous palate to sample.
To provide a sense of the scope of the menu, consider these out-of-the-blue appetizers: Fried Cheeseburger, composed of ground beef, onion and mozzarella with Thousand Island dressing; Deviled Eggs: soy-marinated boiled egg and pickled wasabi; Brussels Sprouts, served crispy with wasabi vinaigrette.
Does that more like a sake-serving Japanese restaurant or a beer-swilling sports bar?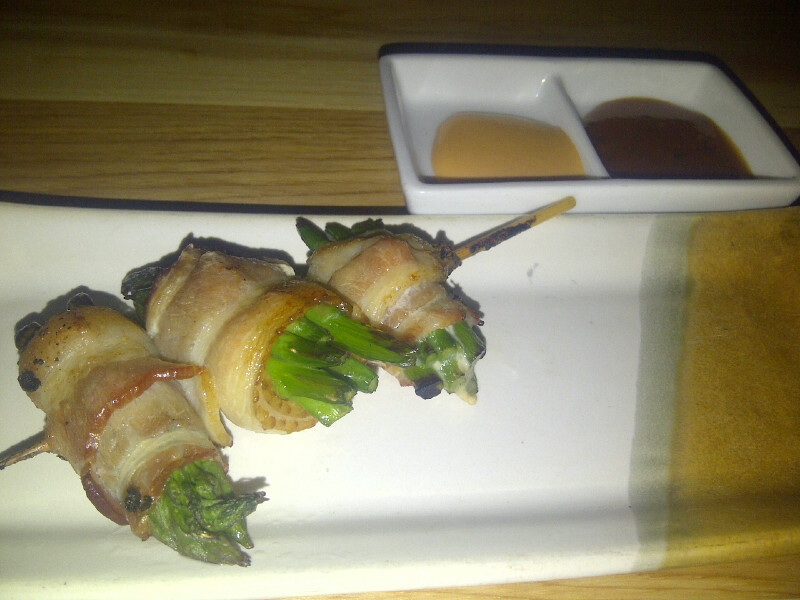 The menu is diverse, and includes bacon-wrapped asparagus. (Photo by Scott Bridges)
In addition, there are the classics that you'd expect to find: sashimi, sushi, cut rolls and hand rolls (the Baked Crab and Asparagus Hand Roll and the Eel and Cucumber are personal favorites), as well as a robust list of robata items and other small bites.
For dessert, the Milles Crepe, with custard cream, caramelized banana and strawberry sets the bar really high, while the Tempura Green Tea Ice Cream is also good.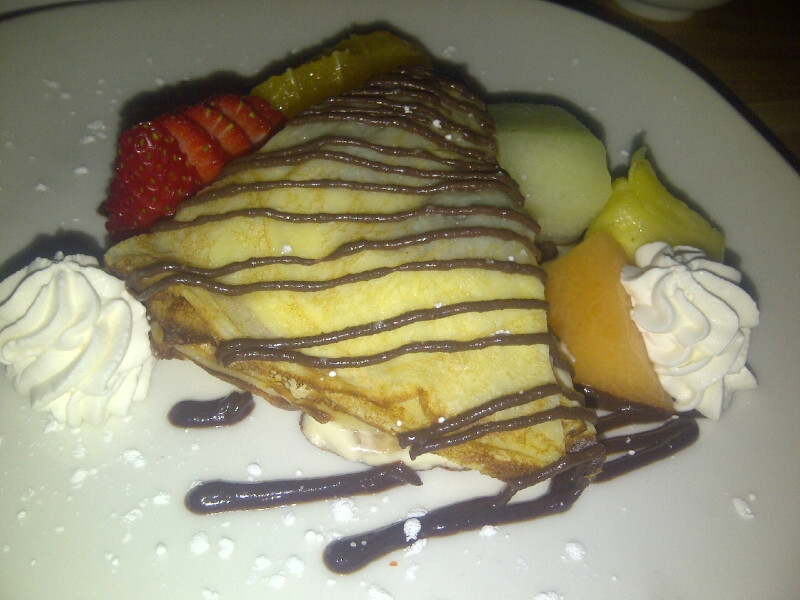 Milles Crepe: custard cream with caramelized banana and strawberry. (Photo by Scott Bridges)
There's a full bar lit with candles, showcasing about a dozen sake varieties (I recommend the Wakatake) and a couple of good Japanese whiskies (hard to beat the 12-year-old Yamazaki). There is a good wine list, including several options by the glass, and four beers on tap, a pair of which are Japanese. The bar has a pair of TVs and seats up to about 10.
There are also some innovative specialty cocktails. I like the Tokyo Manhattan, featuring the Yamazaki, bitters, pressed brandied cherries and orange. The Karita is also impressive, featuring tequila, Canton ginger liqueur, jalapeno, Tabasco and muddled shishito pepper.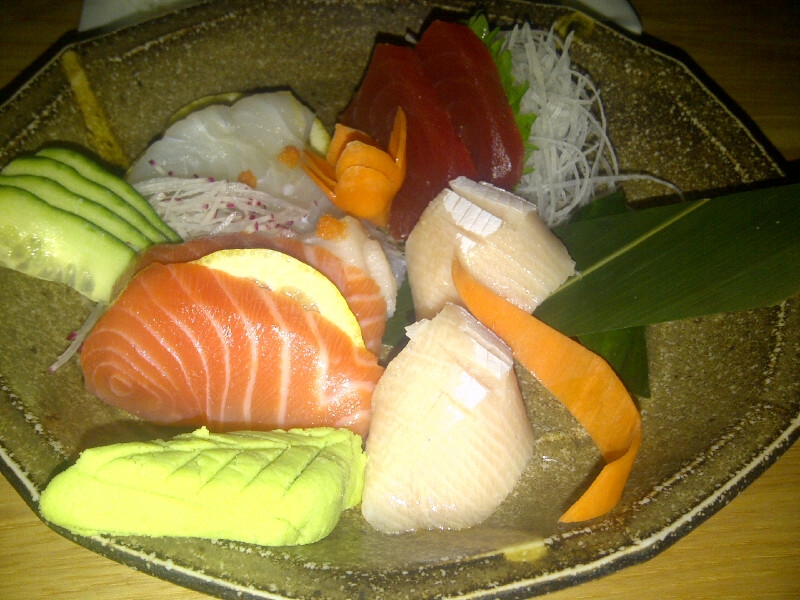 Assorted sashimi. (Photo by Scott Bridges)
The dining room, separated into separate sections, is softly lit, while a smooth, eclectic mix plays on the stereo for a good-looking young crowd. The sushi bar seats about 15 or 16, there are booths for more intimate dining and communal tables in a room with a glass wall facing out toward Palisades Park.
This area, along Ocean Avenue between Wilshire and Colorado boulevards is quickly turning into a destination dining scene, and Bamboo Izakaya is one reason why.