It's been one of the mildest summers in years in L.A., but for food lovers it's been ghost-chili hot (and for ghost chili lovers, new Indian gastropub, Badmaash, is serving it up in a curry). So here are some highlights to check out before fall.
One of the hottest trends the last few months has been the emergence of octopus on menus around town.
Downtown, Mo-Chica: Chef Ricardo Zarate creates an Anticucho Pulpo - grilled octopus with a twice-cooked Kennebec potato and Rocoto Rustico. He also serves this dish Picca.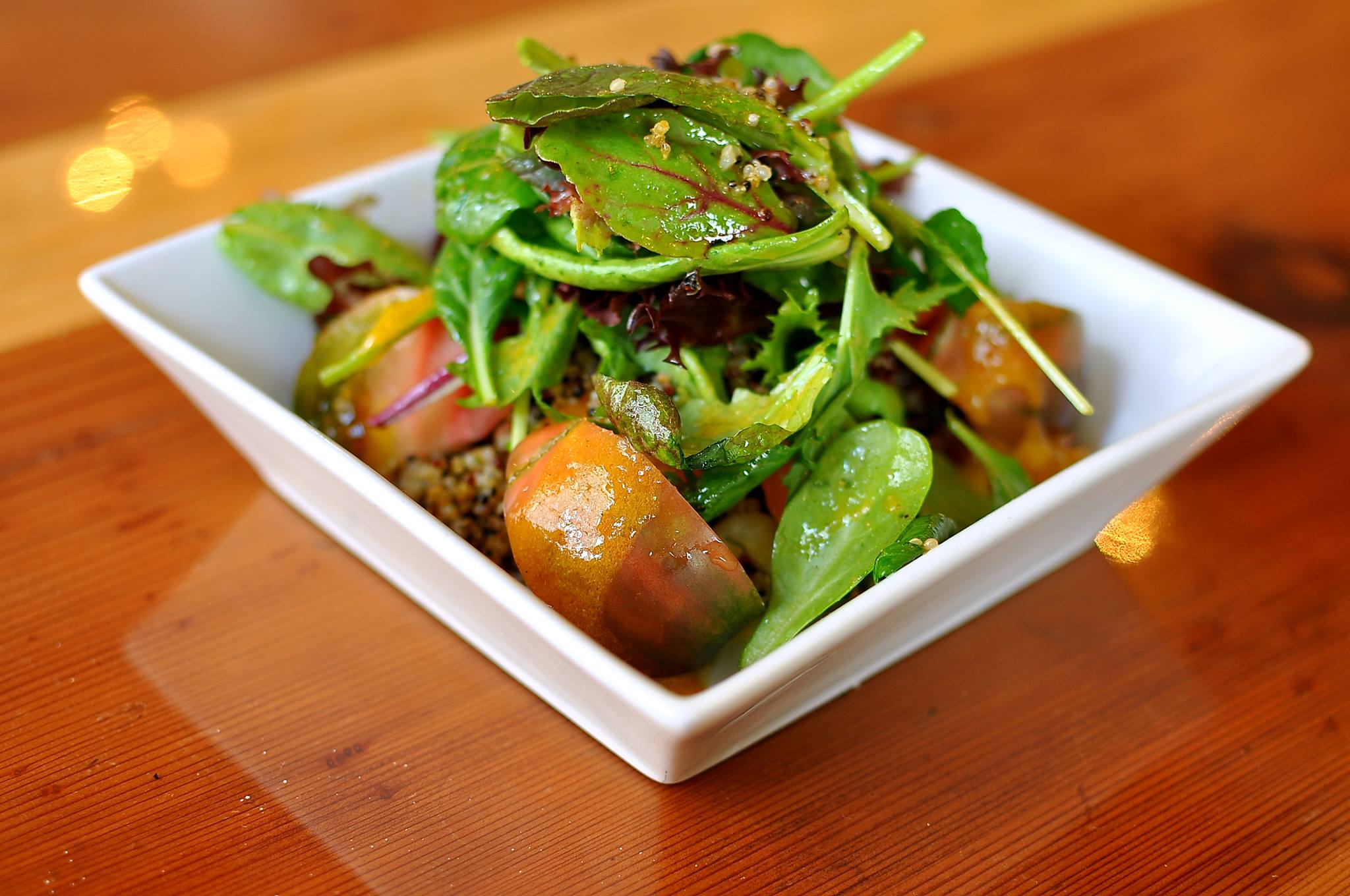 [Photo: Mo-Chica/Facebook]
In the Mid-City area, at Ray's, Chef Kris Morningstar serves up an appetizer of octopus with Burrata cheese, charred broccoli, Fresno chile puree and a fennel-and-lemon-olive vinaigrette.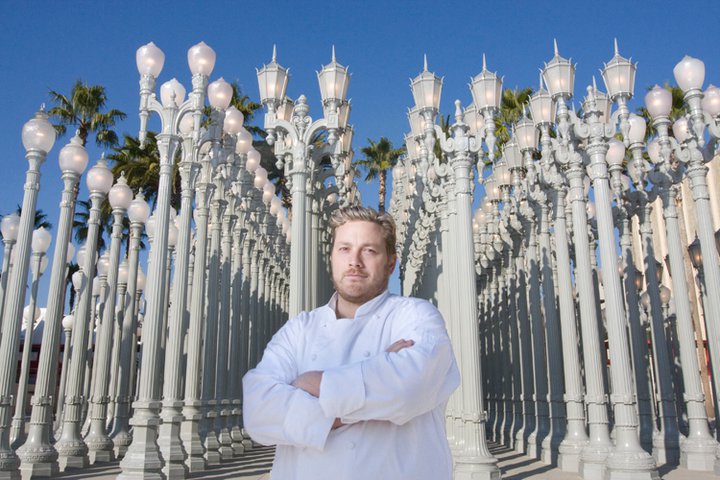 [Photo: Ray's & Stark Bar/Facebook]
In West Hollywood, Fig & Olive's Chef Pascal Lorange serves Octopus a la Gallega. The octopus is braised, sliced razor-thin and served with pimento- (Spanish paprika) lemon dressing and Cobrancosa olive oil.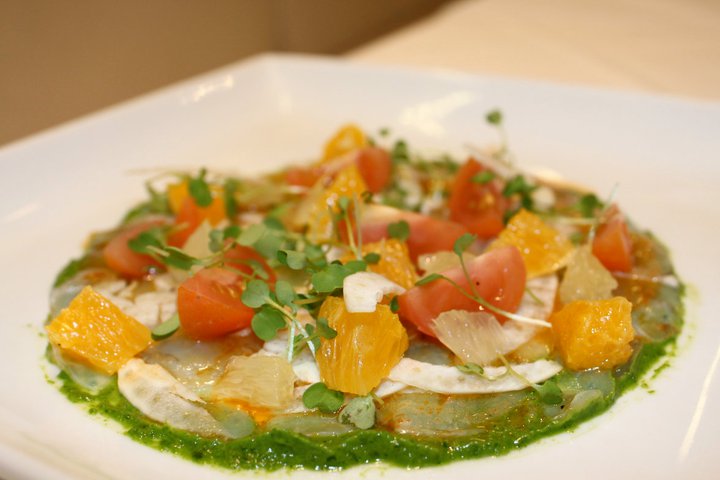 [Photo: Fig & Olive/Facebook]
Farther west, at Sushi Roku in Santa Monica, Chef Jason Yamazaki prepares octopus sashimi Kyoto-style, and dresses it with an herb vinaigrette.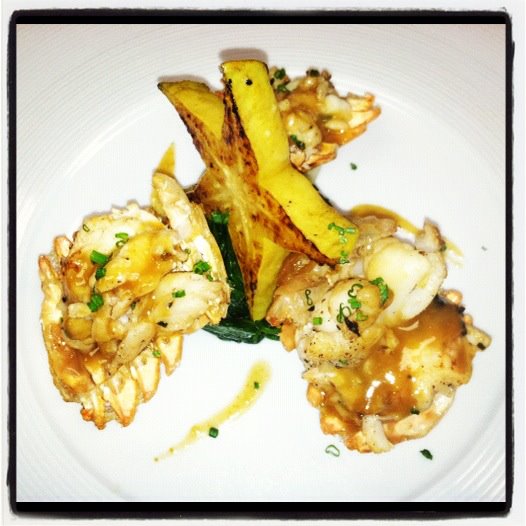 [Photo: Sushi Roku/Facebook]
Heading south to Manhattan Beach's latest seafood joint: Fishing with Dynamite, Chef David LeFevre grills octopus and features it amid white beans, date-and-tomato ragu, preserved lemon and Kalamata olive tapenade.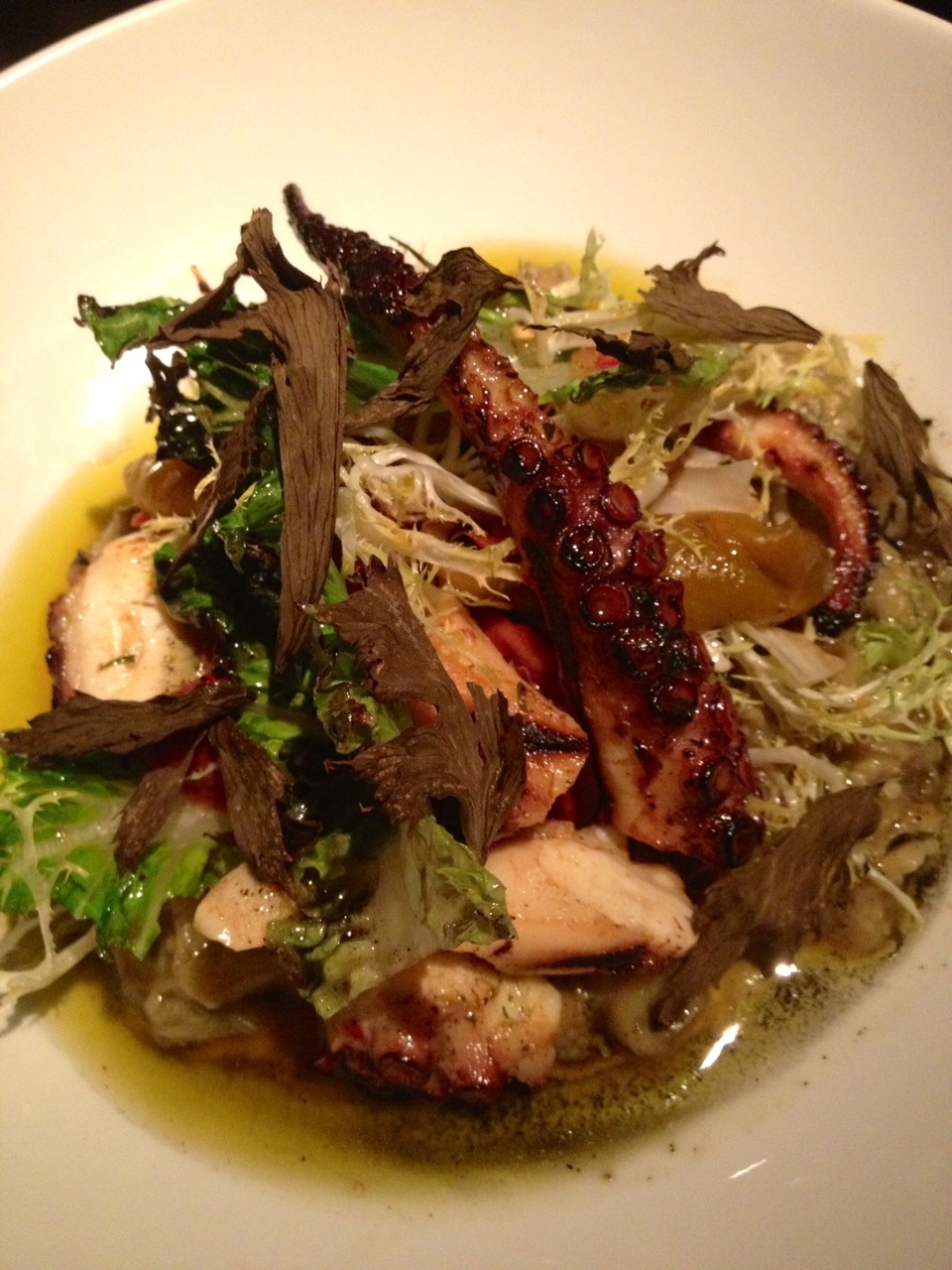 [Photo: Fishing With Dynamite/Facebook]
Northward, in the Valley, Top Chef. alum CJ Jacobson is also involved in the octopus craze at Girasol. His octopus salad features long-roasted eggplant, little gem lettuce, rosemary ash oil, sweet & sour chili, and toasted lovage.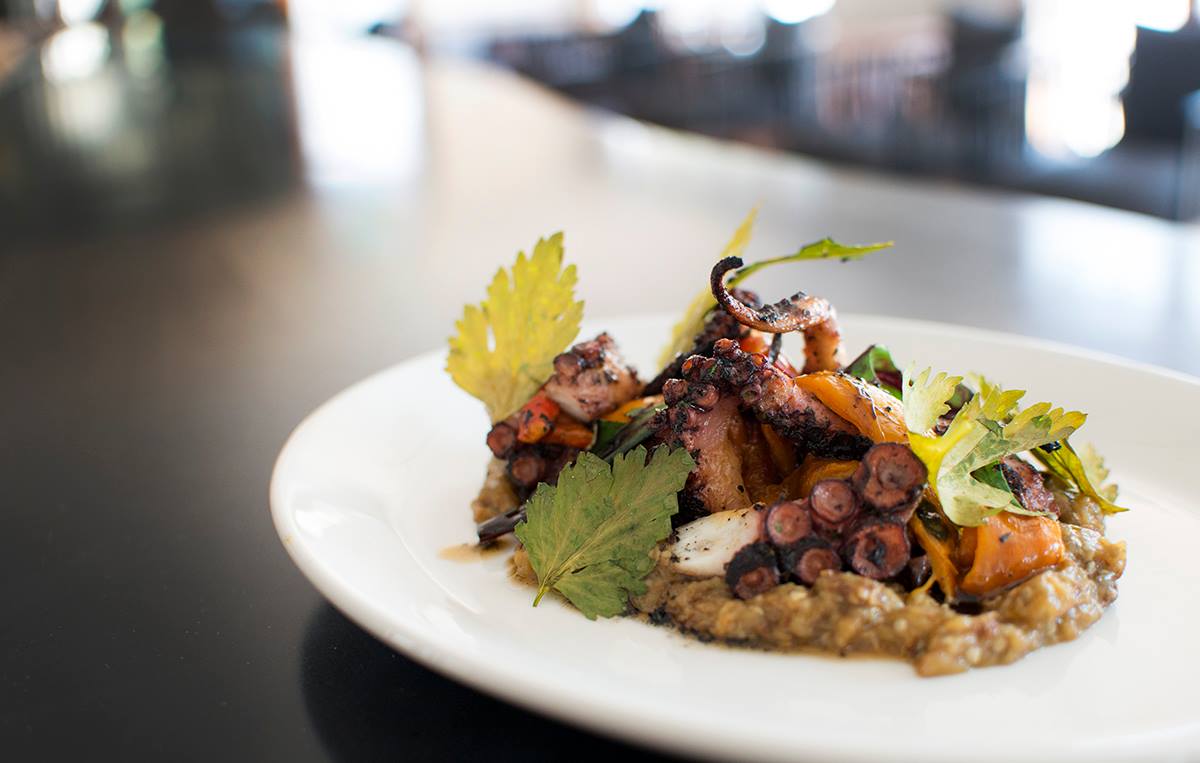 [Photo: Girasol/Facebook]
And back in West Hollywood, at Sirena, Chef Sandy Grendel makes a grilled octopus & fresh legume salad. If you've got the patience to massage octopus, and would like to make it at home, I've got the recipe.
Another discovery I've made is tea. Oh, I didn't discover tea, of course - I've merely found that I enjoy the beverage as a refreshment. TEAGIRLZ turned me on to their quality teas. I've come to enjoy the the Yerba Mate, which TEAGIRLZ obtains from the original Yerba bush in Paraguay.

Green Matcha tea from TEAGIRLZ. (Photo by Lynne Tucker)
Another refreshing beverage is the spa-inspired "mocktail" available during weekend brunch at Fig & Olive. Bar manager Michael Loomis has crafted a trio of seasonal favorites sans booze. I'm partial to the Jardin de Fraises (Kefir clover, muddled strawberries and fig, clover honey and a hint of fig balsamic), but I also lean toward the Banane et Orange (fresh-squeezed orange juice, muddled banana, fresh ginger and lemon juice with clover honey).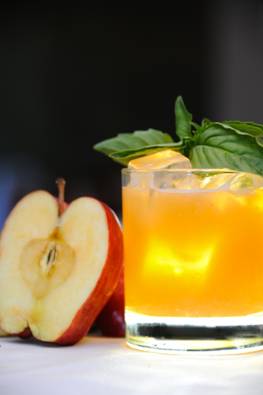 The Spiced Orchard "mocktail" at Fig & Olive. (Photo courtesy of Fig & Olive)
But the best beverage I tasted this summer was at the Hotel Bel Air. The exclusive Jefferson D.C. Hotel hosted a private gathering at the newly renovated L.A. landmark to spread the word about one of the Beltway crowd's favorite spots. Guests were allowed to glimpse an authentic Jefferson-signed check and other historical artifacts in the D.C. hotel's collection. But the thrill of the evening was sipping an 1810 Madeira.
And to stay on the beverage theme, in the bar at Casa del Mar in Santa Monica, patrons are able to order their very own five-liter barrel to age a cocktail of their own creation at the ocean-view bar. My barrel is aging a Brooklyn, one of the bar's signature cocktails. It's composed of bourbon, unaged corn whisky, sweet vermouth, Luxardo liqueur and orange bitters.
Of course, it wouldn't be summer without a backyard bbq. At Freddy Smalls, Chef Charlie Parker treated a hungry crowd to a feast of beer-steamed Maryland blue crab and grilled tri-tip, among other dishes. And because it wouldn't be a backyard barbecue without beer, the Speakeasy beer truck was tapping cold ones all afternoon.
The best nearby getaway I discovered is just down the 405 at Paradise Point. The 44-acre AAA Four-Diamond island resort is home to more than 600 types of plants and flowers and is encircled by a mile of beach. The resort also features the fine dining of Baleen and the casual waterfall-adjacent patio dining at the Barefoot Bar & Grill.
The eco-friendly resort is next door to Sea World (there's even a shuttle-ferry for guests), and offers an array of recreational activities perfect for summertime, including many watersports, like sailboating, paddleboarding, jet skiing and kayaking on beautiful Mission Bay.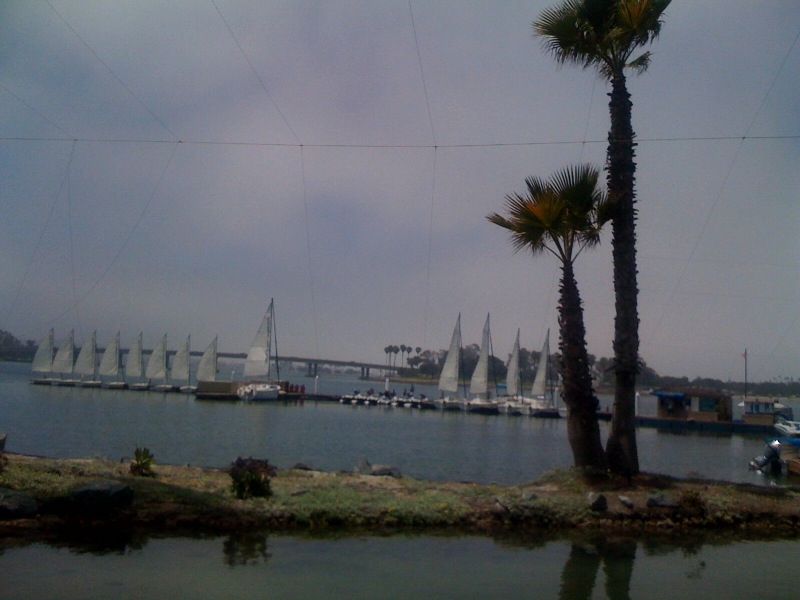 Barefoot Bar & Grill looks out over Mission Bay. (Photo by Scott Bridges)
Some great new apps launched this summer. Tastemade is my new go-to video review app, in which I can create 90-second reviews with a ready-made template.
Another great new app called CalCutter, launched by the New York Health Department with the aid of celebrity chef Rocco DiSpirito, helps restaurant chefs and home cooks calculate how the calories in the food they prepare and find ways to reduce the number.
DiSpirito has incorporated low-calorie ingredient swaps into the app, which includes a list of more than 400 recipe ingredients. Users are able to pick from the list and enter the amount of each ingredient in the recipe. CalCutter then calculates the calories per serving in the final product, and even shows how many calories can be saved by switching to these different ingredients.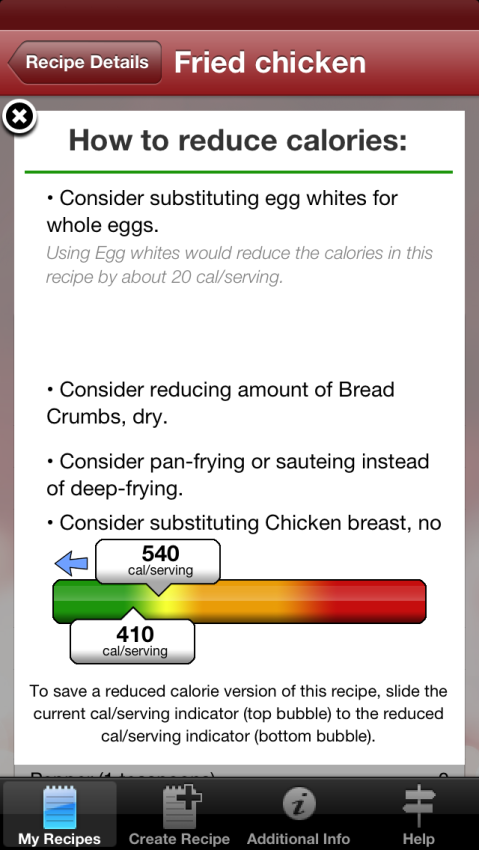 The CalCutter app. (Image courtesy of CalCutter)
And speaking of celebrity chefs, Top Chef winner and helmer of ink, Michael Voltaggio has lately been on a quest to equip home chefs with the skills to rival pros like himself. This summer I've noticed a lot of democratizing of the cooking process, thanks in part to chefs like Voltaggio.
To finish off the summer -- Sept. 7, to be precise -- Voltaggio will continue his efforts to educate the culinary public by launching the Universal Discovery series with a cooking demonstration at Studio City's Universal Appliance and Kitchen Center. He will stick around to sign his book, "Volt ink."
And finally, tying a bow on summer 2013 is a pair of food festivals: The Los Angeles Food & Wine Festival and The L.A. Times' TasteLA. I'll be at both events and will report back, so stay tuned!
This post has been updated from a previously published version.