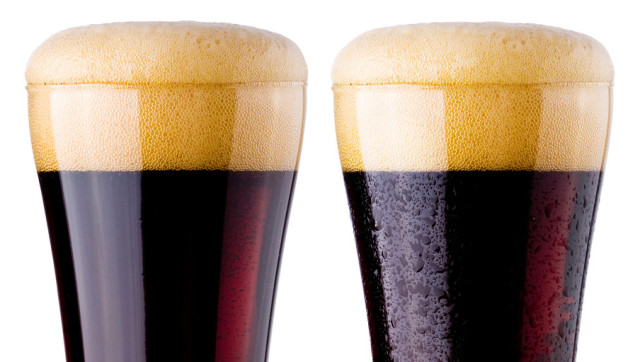 If you're ready for a pleasant surprise that exceeds your expectations, check out BRÜ HAUS. The first surprise is its location -- next to the just-turned-21 crowd at Cabo Cantina (think brots vs. brats) on a stretch of Wilshire Boulevard strip malls convenient by car, but not very pedestrian-friendly. You probably wouldn't expect to find a decent beer around here, much less a gourmet meal. Surprise.
What isn't a surprise is that the 1-year-old restaurant is yet another gastropub incarnation. But the take is a little more original than most, and you'd be hard-pressed to find a better sausage west of the 405. The duck & bacon sausage is particularly good, as is the Paesano spicy Italian, but if you like a little spice, as I do, try the tequila habanero chicken sausage. There are an assortment of mustards and dipping sauces that make the perfect accompaniment, and also enhances the giant Bavarian pretzel, which is a must try, and is large enough to share.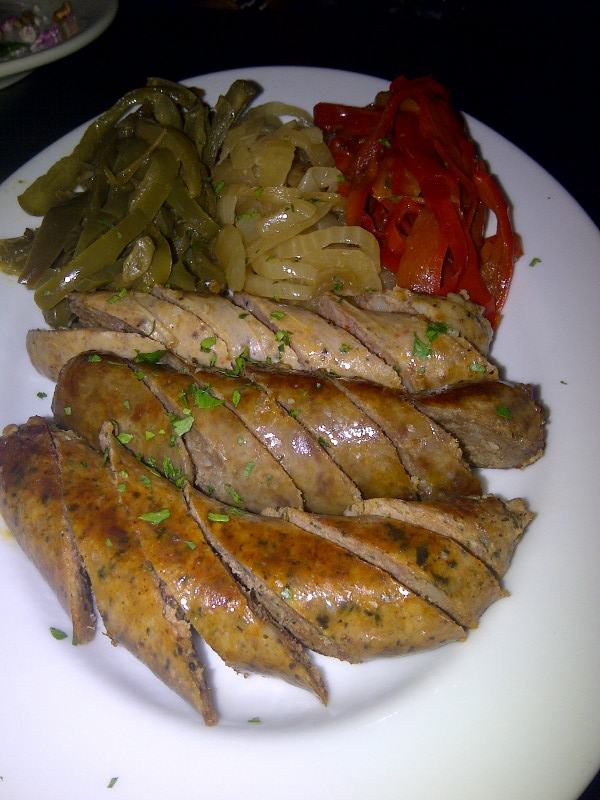 A trio of exotic sausages. (Photo by Scott Bridges)
Other worthy entrees include a good house burger, pulled pork sandwich and BLAT (avocado). A Caesar salad and beet salad provide excellent lighter options.
Sides include the fantastic sweet potato tots, which get even better with the aioli sauce, and pomme frites, which are improved by a radical new idea in ketchup -- rather than a tomato-based sauce, Chef Charlie Hwang has invented "beetchup," which is, obviously, beet-based. The result is a sweet, tangy and slightly acidic sauce that brings your taste buds to life. The red cabbage slaw is good, but just not on par with the other sides.
The restaurant offers a "Brown bag lunch" special that includes a sandwich, side and drink from about $7 to $10. The deal is good weekdays between 11 a.m. and 3 p.m., and is available for dine-in or take-out. And if you're dining in, you'll be delighted by a great space full of natural light, a cozy lounge, high tables and an open kitchen. There's also a patio, even if it does open onto the traffic of Wilshire.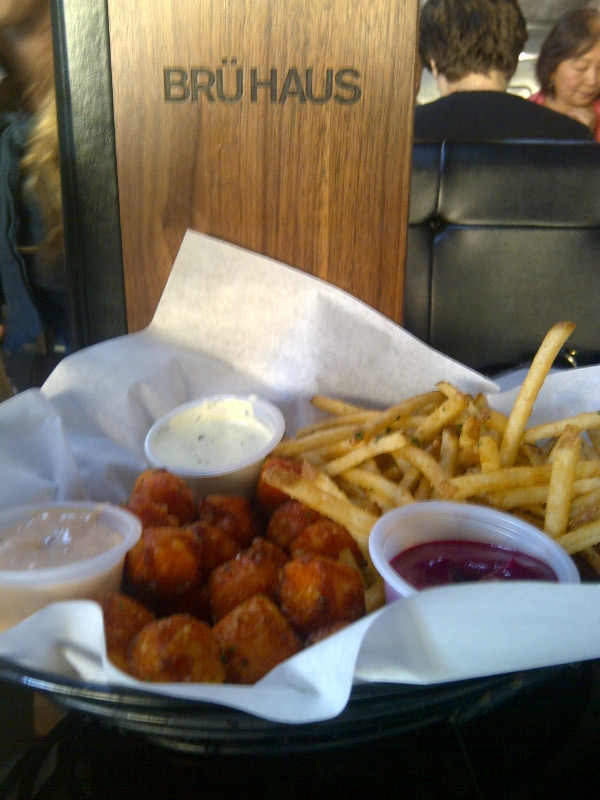 Sweet potato tater tots and pomme frites. (Photo by Scott Bridges)
But any discussion of the joint would not be complete without mentioning the bar. The draft selection, about 25 taps or so, is a beer-lover's dream, with a wide assortment of craft beers alongside an array of German and Belgium imports. The bottled options are also extensive.
The bar also features top-quality liquor and an atmosphere that is as conducive to cocktails as Cabo is to Cuervo shots. The staff is friendly and knowledgeable and the patrons tend to be young professionals and foodies, in large part. (In other words, it's several notches above the rest of the block.)
In short, if you're looking for a place to challenge your preconceived notions (or those of your friends), head down to Wilshire, between Barrington and Bundy, and check out BRÜ HAUS -- don't worry, there's valet parking available -- bring an open mind and an empty belly.