Santa Monica's Ocean Avenue is getting a facelift. Across the street from the pier, you'll no longer find Italian stalwart Il Fornaio. In its place is carnivore-friendly Del Frisco's Grille, which has locations in New York, Atlanta, Washington D.C., Dallas, Houston and Phoenix (Fort Worth and Palm Beach locations are scheduled later this year). But although this is the same location occupied by Il Fornaio, the Stephen Francis Jones-designed spaced has been modernized.
Wine: more than 425 labels from around the world. (Photo by Scott Bridges)
"We knocked down all the walls so the space is wide open and bright with sweeping ocean views. We literally gutted it to give guests beautiful views of the ocean and pier," Executive Chef Daniel Tiger (Boston's Del Frisco's Double Eagle Steakhouse; Seattle's Sullivan's) told L.A. Weekly.
"Designing a restaurant is like designing a sports car," says Jones, the architect behind such restaurants as Spago and MB Post. "You might have a sleek looking body that needs a big engine and has to perform at top speed all the time. How do I keep it sexy? How do I keep it running well?"
The lights at Del Frisco's bar. (Photo by Scott Bridges)
Jones says that when people dine out they expect a "stimulating sensual experience involving taste, ambience and social interaction." His objective, he says, "is to make the visual experience as delicious as the food."
As for that food, Chef Tiger relies on the market-fresh ingredients, which are the hallmark of the Santa Monica restaurant scene. The mixology cocktails work nicely with the menu, resulting in a steak-and-burger joint with a gourmet touch.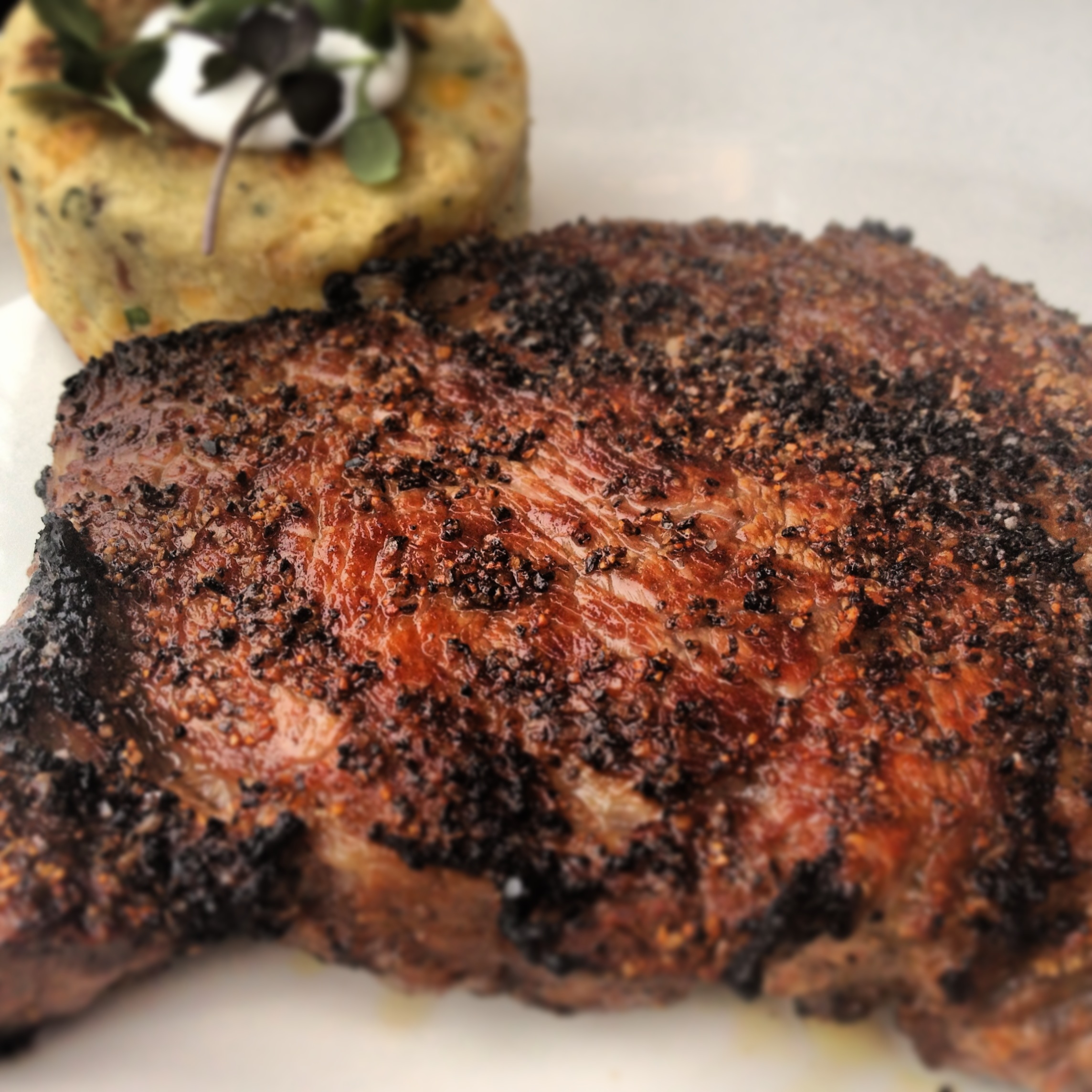 The seasoned 16-ounce rib eye steak. (Photo by Scott Bridges)
Menu highlights include starters like deviled eggs, jumbo lump crabcake, Ahi tacos and cheesesteak egg rolls; a variety of flatbreads; small and large salads; and at the other end of the spectrum: yummy, calorie-blind desserts.
But the meat of the menu is, well, the meat. Your favorite section of the menu will likely be the "Two-Fisted Eats" portion, which includes a lamb burger with Tzatziki sauce; a Southern-Fried chicken sandwich with "sloppy sauce;" the shave prime steak sandwich; and the signature two-patty Grille prime cheeseburger.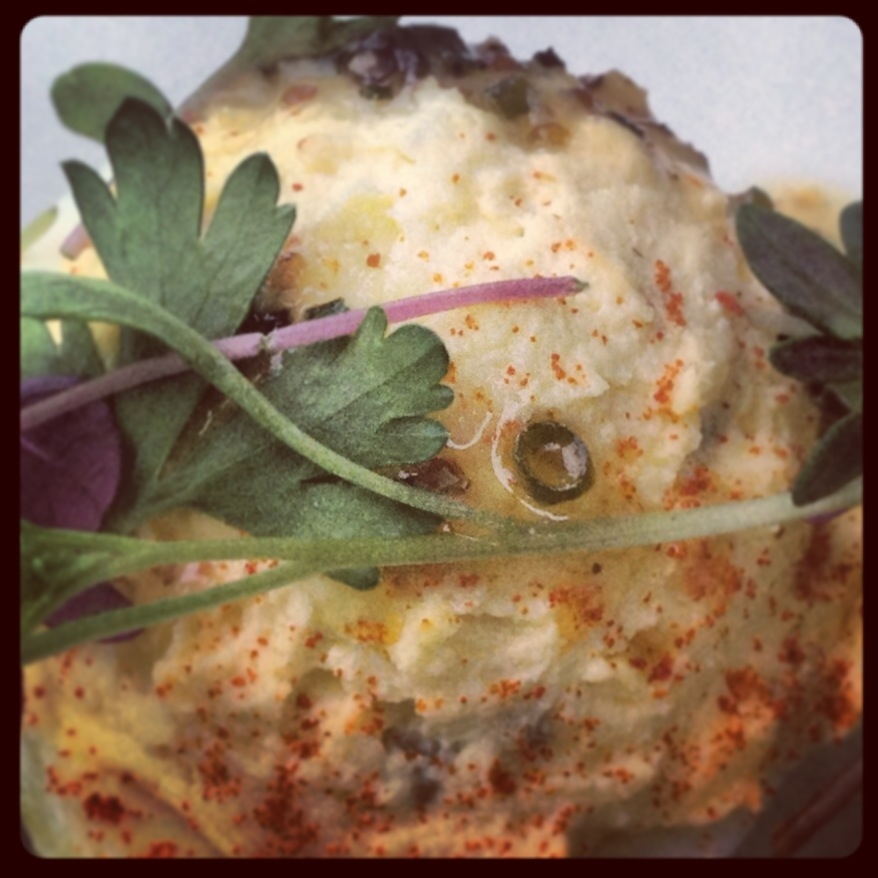 The menu features decadent favorites like deviled eggs. (Photo by Scott Bridges)
You'll also find a surprising wine list with more than 300 labels available, as well as a good selection of craft beers. A full bar is available, and the mixology cocktails are as modern as Tiger's take on American cuisine.
Del Frisco's Grille is a can't-miss experience. It's the sort of place that is ideal for taking friends and family. It's also just a great joint to enjoy a burger and a beer on a warm Santa Monica day.