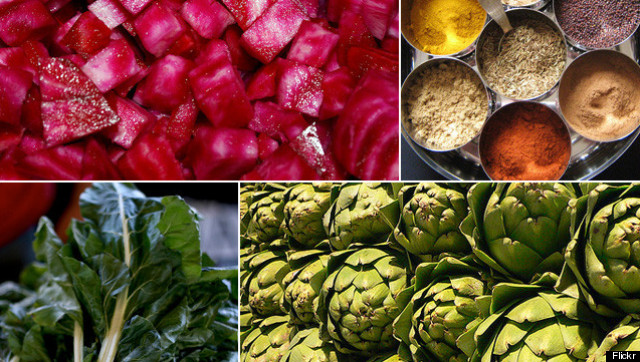 I was skeptical going in. I was aware to some extent of the healthful effects of a raw food diet, and I'm aware it's catching on as a culinary trend, but gourmet raw food? I had my doubts. After visiting M.A.K.E., Matthew Kenney's restaurant/school in The Market at Santa Monica Place, my doubts have subsided.
M.A.K.E. has a simple mission: to use whole, organic, unprocessed, plant-based foods to achieve healthy, aesthetically polished, and delicious cuisine. If that sounds bold, it is. But it also delivers on that goal.
"I hope to illuminate the benefits and desirability of a refined and forward-thinking plant-based diet with the opening of M.A.K.E.," says Kenney. "Southern California has some of the world's most amazing produce, and I want to share the lifestyle and enjoyment of raw cuisine in a place where a clean-living culture already exists, and for a community that can appreciate high-quality fare."
And he should know. Kenney is widely regarded as the world's leading raw-food professional, authored 10 cookbooks and has been a TEDx featured speaker for his food philosophy.
Matthew Kenney at work in his kitchen. (Photo by Scott Bridges)
To preserve essential nutrients and enzymes, nothing on the menu is heated above 105°F. And virtually no ingredients are processed. The restaurant is currently offering lunch and dinner, and there's nothing on the constantly changing menu over about $17, making it an easily affordable gourmet meal. Portions are about the size you'd expect in any fine dining establishment, meaning you'll probably want to have several courses.
One of the dishes you'll want to try is the Market Tomato Salad, which features zucchini, macadamia nuts, Santa Barbara pistachio and basil. Another dish worth considering is the California Kale Salad, composed of blood orange, sun-dried olives, wild dulse and spiced almonds. The soups and snacks are also impressive, displaying a creative use of vegetables, fruits, legumes, spices and herbs, and eliciting exotic flavors that will excite your palate.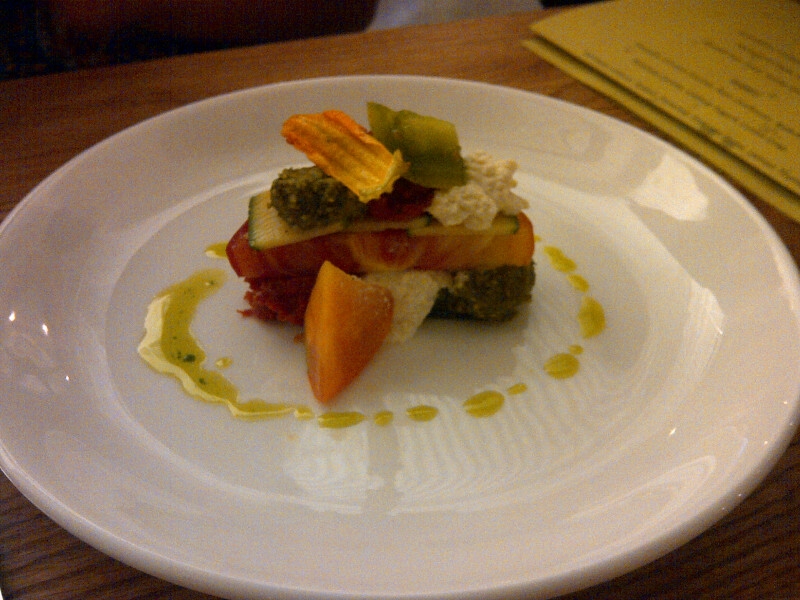 Signature dish: The Market Tomato Salad. (Photo by Scott Bridges)
I expected great soups and salads, though. What I didn't expect was such impressive desserts. But the Chocolate Walnut Cake with licorice pear, fennel and sassafras is fantastic, and I don't mean "It's good for being so healthy." I mean it could be a signature dessert at any restaurant in town. Likewise the Honey Almond Semifredo, accented with Concord grape, thyme and pollen. Sounds weird, I know, but take my word for it -- actually, don't just take my word for it -- it's really tasty food.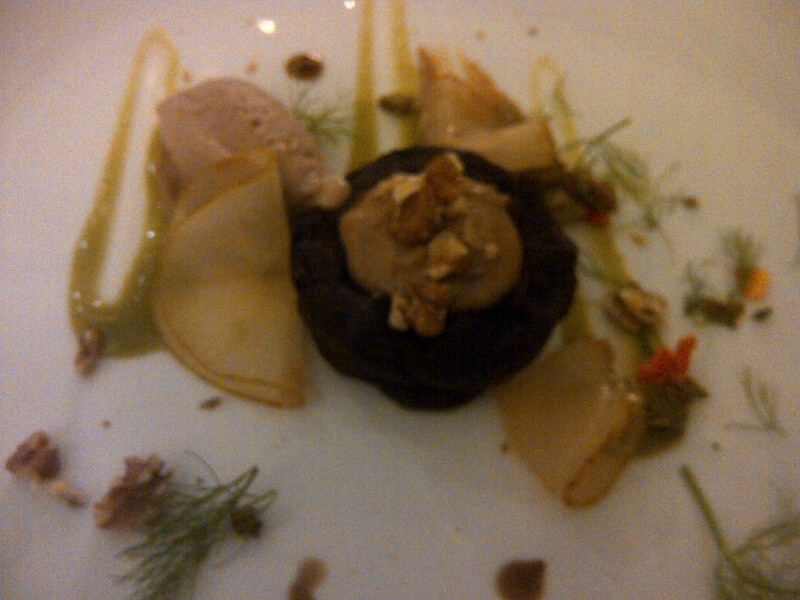 I was blown away by how good a raw dessert could be. (Photo by Scott Bridges)
For the full experience, M.A.K.E. offers a multi-course menu at the 12-seat "Raw" tasting bar. Located by the restaurant's exhibition-style kitchen, chefs prepare the meal omakase style, and pair each dish with cocktail, wine or beer options.
Additionally, the beverage program features biodynamic wine varietals offered by the glass or bottle, organic brews, house-made cocktails and, of course, a de rigueur list of healthy juices and smoothies.
I could spend more time discussing the healthful benefits of raw food -- and after listening to Matthew Kenney for even five minutes, you'll consider changing your diet -- but I wanted to give the restaurant the same treatment I would the greasiest burger joint or street taco stand.
The restaurant will open its doors for its grand opening this month. Hours are 11 a.m. to 10 p.m. daily. Valet and public parking is available. Reservations are optional. So do your body a favor -- particularly your taste buds -- and check it out.