The Helms District in Culver City, renowned for its art scene, is now establishing itself as one of the latest culinary hot spots, and proof that there's more to the city than its already-discovered downtown.
With great chefs moving into the neighborhood and the Expo Light Rail stopping nearby, this side of town is becoming a destination, and the latest restaurant to make its mark is Muddy Leek, the first brick-and-mortar from Bon Mélange Catering's Whitney Flood and Julie Retzlaff.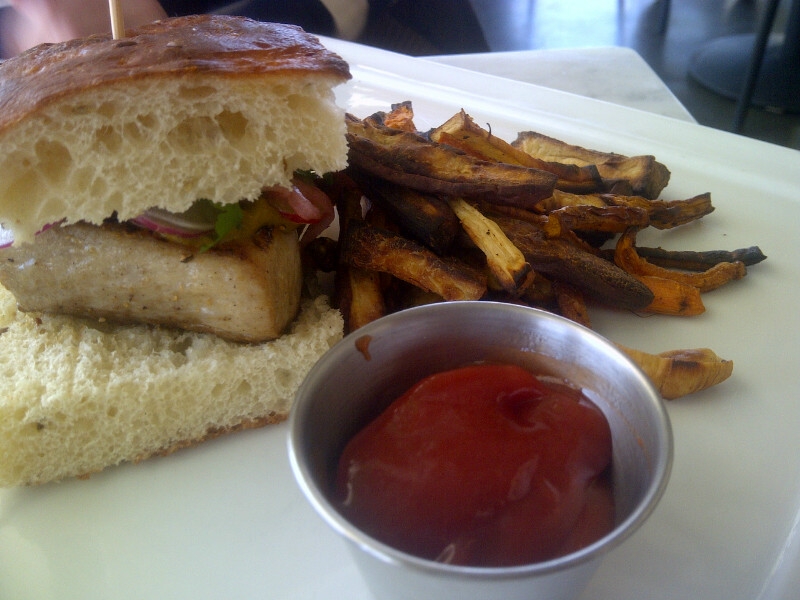 Lunch items include the mahi-mahi sandwich, shown with vegetable fries. (Photo by Scott Bridges)
The couple say they're thrilled to finally have a permanent space to share their food and love of entertaining.
The husband-and-wife team combine create artisanal, market-inspired, farm-to-table fare for everything from weddings to underground pop-up dinners in the urban art scene.
"With Bon Mélange, the concept of Muddy Leek has been many years in the making and we're excited to join the vibrant scene of Culver City... we wanted a home that was first and foremost a neighborhood, but also a dining and cultural destination."
The minimally designed space is at on the lower floor of a midcentury building, with a corner of glass and natural lighting beneath a vaulted ceiling.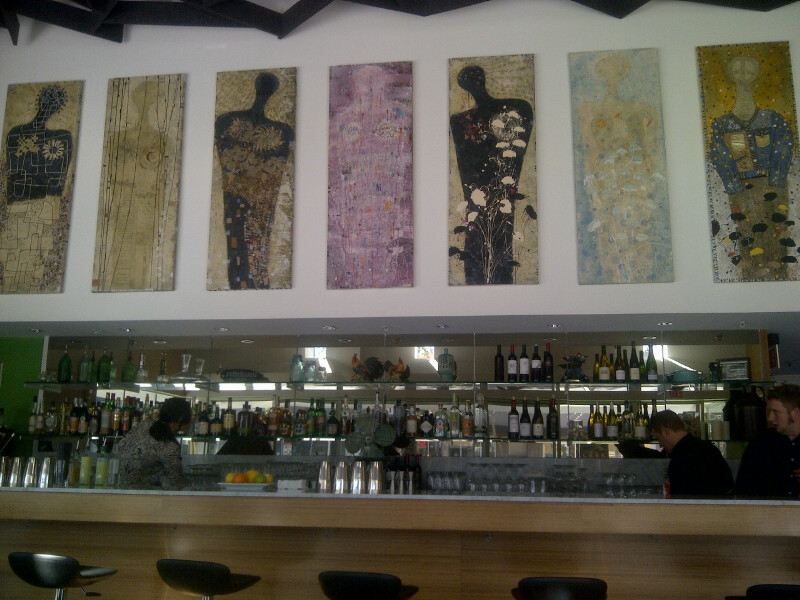 Muddy Leek is a beautiful, naturally lit space in the Helms District. (Photo by Scott Bridges)
Everything is made in-house. The menu focuses on fine artisanal and locally sourced ingredients. Chef Flood makes creative use of traditional dishes, like the Merguez hot dog -- it's served with a made-from-scratch garlic aioli on a grilled baguette -- or sandwiches featuring lamb or mahi-mahi with a side of veggie fries.
And in addition to locally sourced veggies, the chef also incorporates game meats into the menu, appealing to my carnivorous desires. Entrées include the paso prime flat-iron steak with grilled celeriac and short rib ravioli with New Zealand spinach and caper brown butter and juniper venison with foraged mushrooms, braised bacon and sweet potato hash.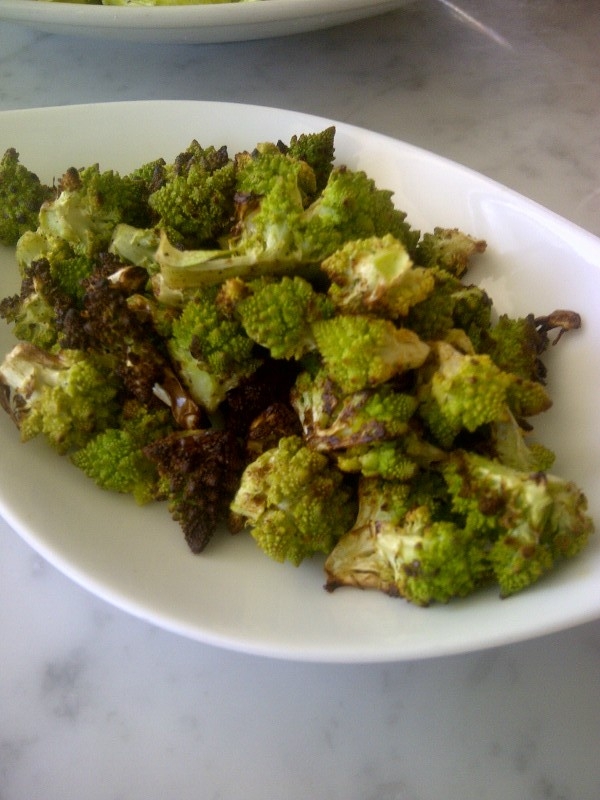 Chef Whitney Flood's Brussels sprouts. (Photo by Scott Bridges)
Desserts selections are currently few, but are unique and complex. For example, try the Pot Au Crème with cardamom, orange cookie coconut crumble and rose essence or the caramelized apple-cinnamon tart with sheep's milk ice cream and chocolate mint.
Bar Manager John Coltharp is continuing to create surprising new cocktails, just as he did at Seven Grand and most recently, The Parish. He applies Muddy Leek's farm-to-table spirit to fashion hand-crafted cocktails using house-made bitters and micro-seasonal ingredients. There's also a good beer and wine selection. And the bartenders are top-notch.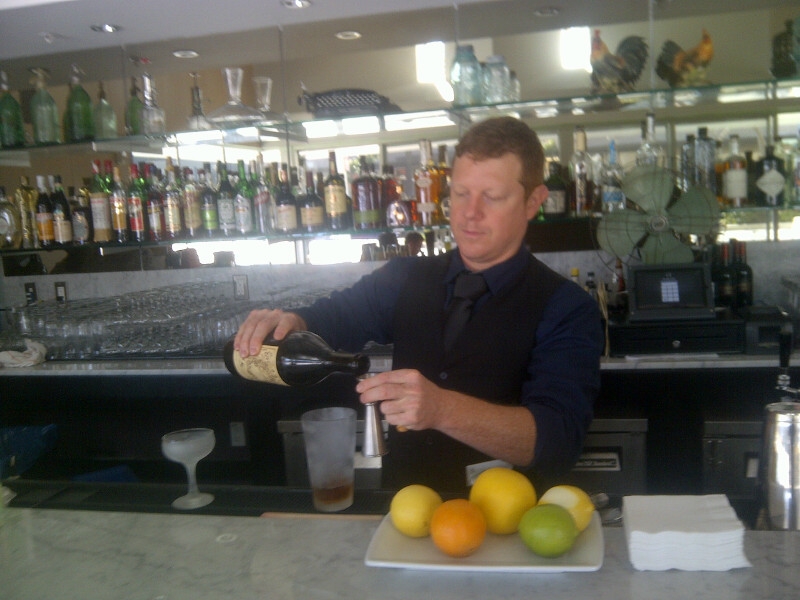 The cocktails make this an ideal Happy Hour location. (Photo by Scott Bridges)
The service is good and the prices are quite reasonable. There is a good happy hour Wednesday through Friday, from 4 p.m. to 6 p.m.
If there's a downside, it's the parking situation, which is a little bit problematic. Located on Washington Boulevard between National and La Cienega boulevards, neighborhood streets and a few meters seem to be the only options. Neither is there a great deal of seating. Don't let a couple of (possible) minor inconveniences stop you, however. This is a destination-worthy restaurant you won't want to miss out on.