It's called "America's Finest City." And if your idea of a fine city includes near-perfect weather, great beaches, scenic beauty, fine dining and a lively downtown, then San Diego will rank at the top of the list.
Located about 125 miles south of Los Angeles, the city is a convenient weekender for Angelenos and Orange County residents (Oranginos?). There are essentially two north-south roads into the county -- the coastal 5 and the inland 15 freeways -- and each has its pros and cons. The more scenic coastal route runs through Camp Pendleton and is often traffic-heavy; and while the inland artery tends to move better, you'll miss the seaside gems of Carlsbad, Del Mar and La Jolla. If you consider flying in -- not a bad idea, especially on weekends -- Lindbergh Field is downtown, and could hardly be more convenient.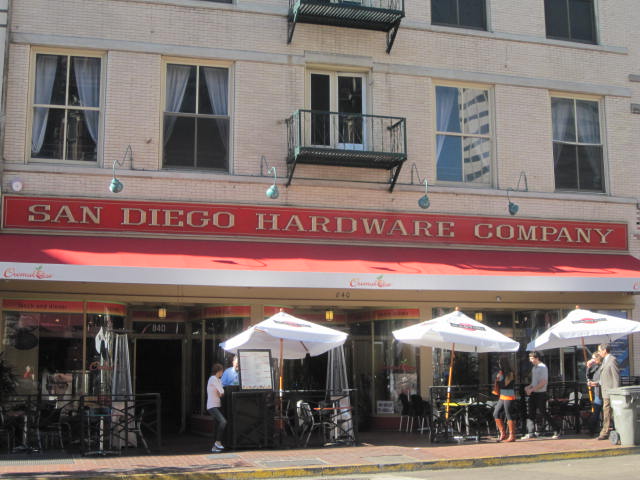 The Gaslamp Quarter is home to pubs, shops and historic buildings. (Photo by Gina Hall)
Having done some growing up in the northern part of the county (known by pragmatic locals as "North County"), where I have family still, I'm well-acquainted with the area. Nevertheless, it still manages to surprise me from time to time. This holiday season was one such time.
While late December may mean severe weather in most parts of the country, and despite it being the rainy season in Southern California, the skies above San Diego were sunny, and the temperatures would only be considered chilly by one such as me, with thin blood and high expectations.
San Diego, like many cities, is geographically spread-out over several communities, but maintains a bustling downtown with skyscrapers, a ball park and all the cultural amenities of urban life. The entertainment core of the city is aptly known as the Gaslamp Quarter, and includes block after block of restaurants, pubs, shops, theaters and hotels.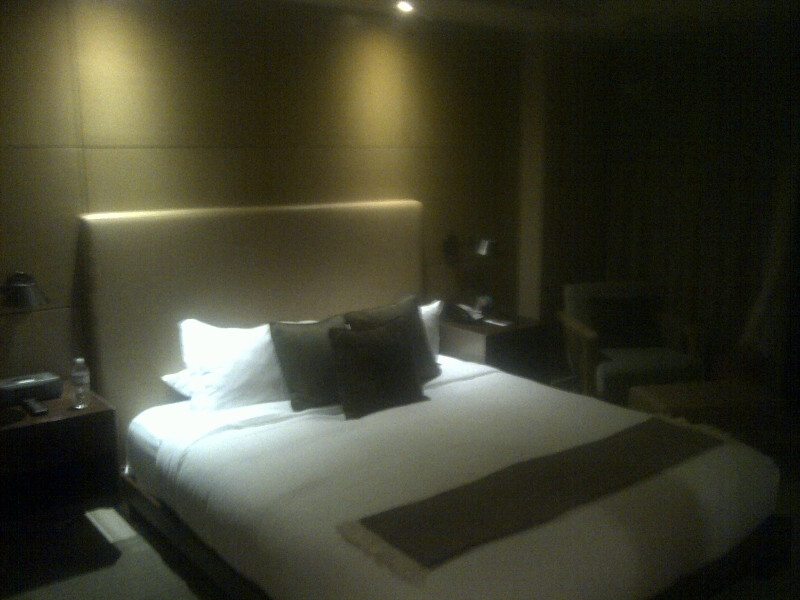 The rooms at Hotel Solamar are large and elegant, with available WiFi. (Photo by Scott Bridges)
If you're looking for a place to stay in the Gaslamp Quarter, you've got a few distinctly unique choices: The Omni, the Horton Grand and Hotel Solamar. I recently checked out the most centrally located of the three -- Hotel Solamar, at 435 W. Sixth Ave.
Set right in the heart of this charming district and in the shadow of Petco Park, Hotel Solamar is Southern California in a nutshell -- it's pet-friendly; features in-room spa treatments, a 24-hour fitness center, a pool and poolside bar; and a hosted fireside wine gathering in the lobby each evening. The rooms are spacious and elegantly decorated, and Wi-Fi is available.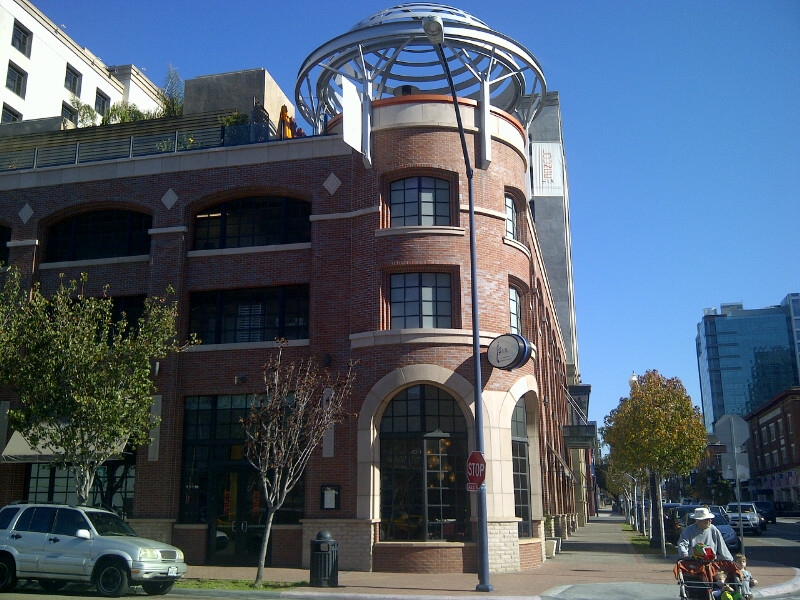 Jsix at Hotel Solamar in the Gaslamp Quarter of San Diego. (Photo by Scott Bridges)
This is also home to Jsix, a bold new restaurant that is home to Executive Chef Christian Graves. Relying on local organic produce and sustainably raised meats, Graves has put together an adventurous menu, highlighted by share plates like homemade charcuterie and mustards, artisanal cheeses and distinctive breads and dips.
The entrées are equally as intriguing, and include red wine-braised short ribs, duo of all-natural Petaluma chicken, double-cut Niman Ranch pork chop, spinach cavatelli, caramelized Maine diver scallops and grilled Brandt beef New York steak. Graves gets especially creative with his chef's choice options, offering exotic dishes like kimchi served over a crab cake and topped with raspberry sorbet. It sounds crazy, but it really works.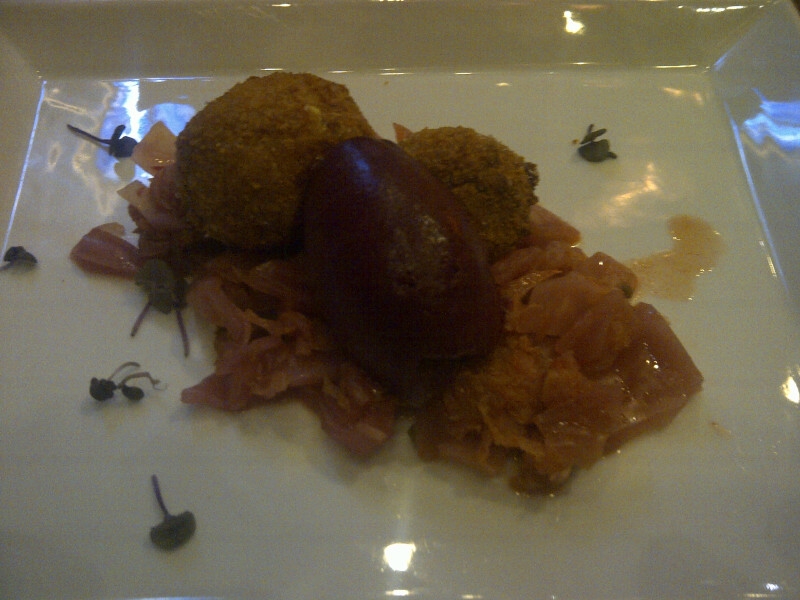 Jsix's Executive Chef Christian Graves gets creative with kimchi, crab cakes and sorbet. (Photo by Scott Bridges)
The cocktails are seasonally rotated and there is a fine selection of craft beers and a fair amount of wines by the glass or bottle. Happy Hour is weekdays from 5 p.m. to 8 p.m., and the deals are good. And although the hotel is 100-percent smoke-free, there is a fine cigar selection at the Jsix Lounge for the aficionado.
But there's more to San Diego than its downtown, and if you're planning a weekend trip and are looking to see one more side of town, look no further than La Jolla. The beautiful peninsula is probably what many people have in mind when they think of San Diego. The upscale community is home to some of the most beautiful stretch of beach in the state and retains a village atmosphere, full of shops, cafes and parks.
Overlooking this swatch of land is the not-terribly-originally named Hotel La Jolla (incidentally, a sister to the Solara in the Kimpton family of boutique hotels.) While not ocean-adjacent like the La Jolla Beach & Tennis Club, for example, you will not find a better view in the whole village, which is mere blocks away. Bicycles are available at the front desk and are my favorite means of transportation in La Jolla.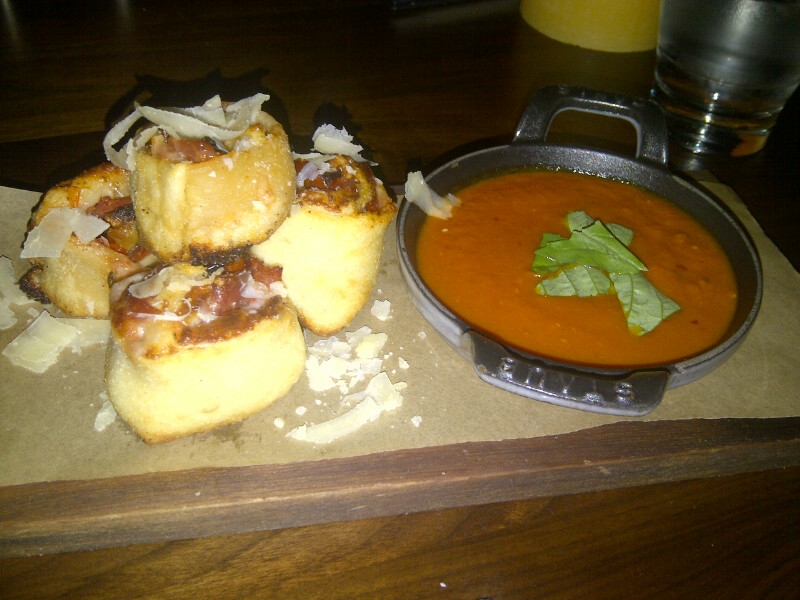 Cusp's Executive Chef Donald Lockhart's pizza rolls capture everything we love about pizza in its individual components. (Photo by Scott Bridges)
Another reason to choose Hotel La Jolla is on the 11th floor: Cusp. The modern candle-lit Mediterranean-influenced restaurant showcases the talents of Executive Chef Donald Lockhart, formerly of Delphine in the W Hotel in Hollywood. The menu balances entrées with a raw bar and an array of salads, small plates, pastas and flatbreads.
Lockhart is full of surprises, creating his unique pepperoni rolls -- essentially a deconstructed pizza. His crispy pork belly is glazed in a honey-sriracha sauce. His San Sebastian flatbread features garlic-roasted shrimp, Spanish chorizo, manchego, cilantro and piquillo pepper sauce. His pastas are equally as rich and complex, such as the spinach fettuccine with zucchini, roasted tomato and chili-basil feta.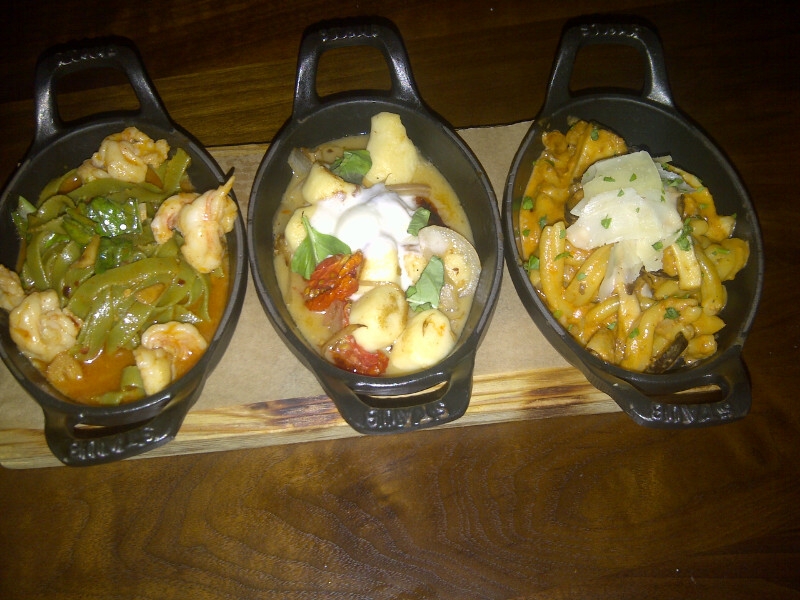 Lockhart's pastas are as tasty as they are beautiful. (Photo by Scott Bridges)
It takes a good bar program to keep up with Lockhart's dishes, and Cusp delivers. Resident mixologist Nate Howell and his crack staff use fresh-squeezed juices and herbs, and concoct creative house-infused spirits. Don't leave without trying the Ron Burgundy -- the Scotch-based summertime cocktail was kept on the menu due to popular demand.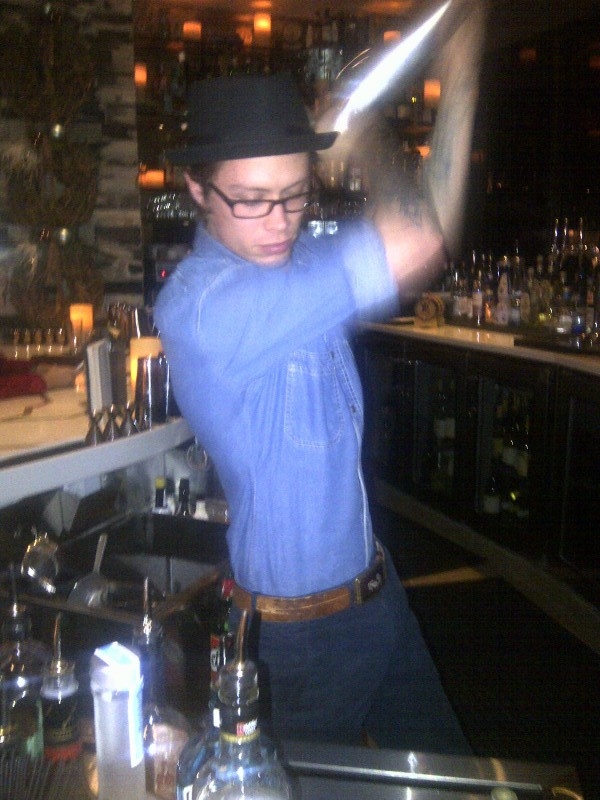 Ask for a Ron Burgundy -- and stay classy, San Diego. (Photo by Scott Bridges)
While in La Jolla, you'll want to take in some golf and some tennis, and maybe just take a drive and enjoy the architectural gems along the hillside.
It may be January, but San Diego is a year-round destination. And it is impossible to see it all in a single weekend. In addition to the aforementioned locations, you'll want to see the water sports at Mission Bay, play the ponies at Del Mar, treat yourself to a spa day at La Costa, check out the nightlife in Pacific Beach, venture up Mount Laguna or take the kids to Legoland.
There's a lot to do, but then, there's 52 weeks a year to do it.
PHOTO GALLERY
San Diego Weekender