The running marathon was winding down just as the drinking marathon was getting started. The Bungalow, at the corner of Wilshire and Ocean in Santa Monica, offered an ideal view of the finish line of the former and the starting line of the latter.
There was plenty of green to be seen, particularly in the faces of folks outside the backyard-style grounds of the Fairmont Miramar. A transparent rain tent did not prevent the crowd from getting wet, despite a complete lack of rain.
Guests clad in every shade from lime to emerald mingled around the low, comfortable sofas and gathered to watch 80-proof table tennis matches. Meanwhile, Guinness beer was as abundant as ginger-colored hair on this day.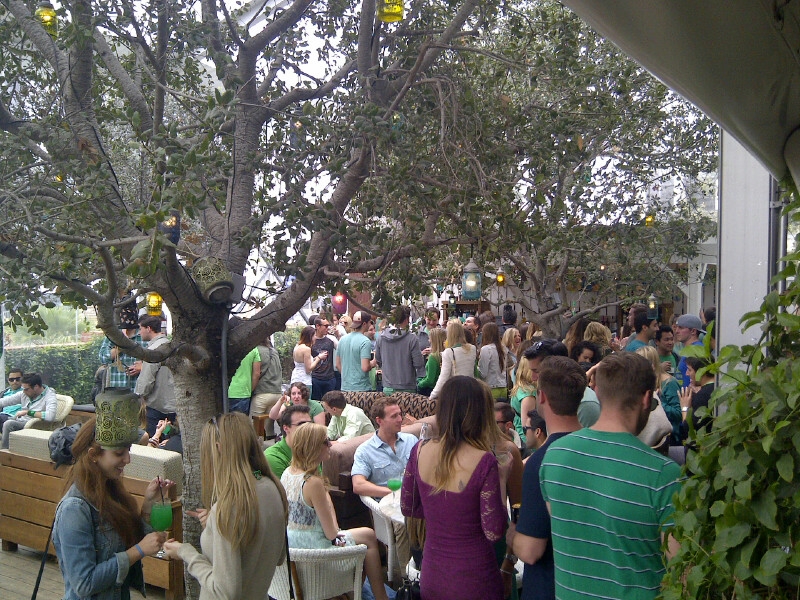 Good times were had by all at The Bungalow on St. Patrick's Day. (Photo by Scott Bridges)
Servers like Mercedes Connor kept spirits up and libations flowing, preventing any bloodshed -- I nearly said preventing blood from running too hot -- but of that Connor was certainly guilty. Nevertheless, the Irishness was rather benign and kept to a minimum.
In the parking lot, the staff from FIG, located on the premises, grilled up burgers and slow-cooked a corned beef plate that included potatoes, carrots and cabbage, served with rye bread and Dijon mustard. The meat was tender to the point of tearing apart with a plastic fork, and the veggies burst with flavor, having soaked in the juices.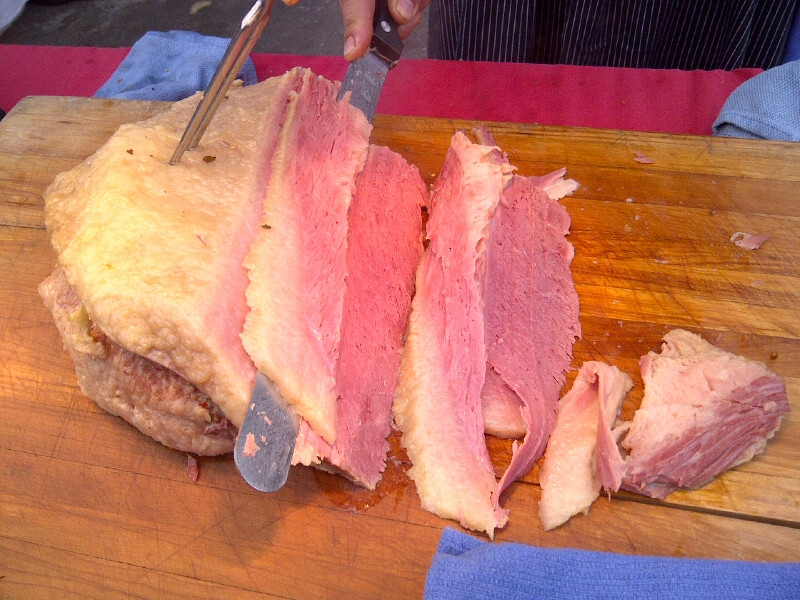 Slicing the corned beef... (Photo by Scott Bridges)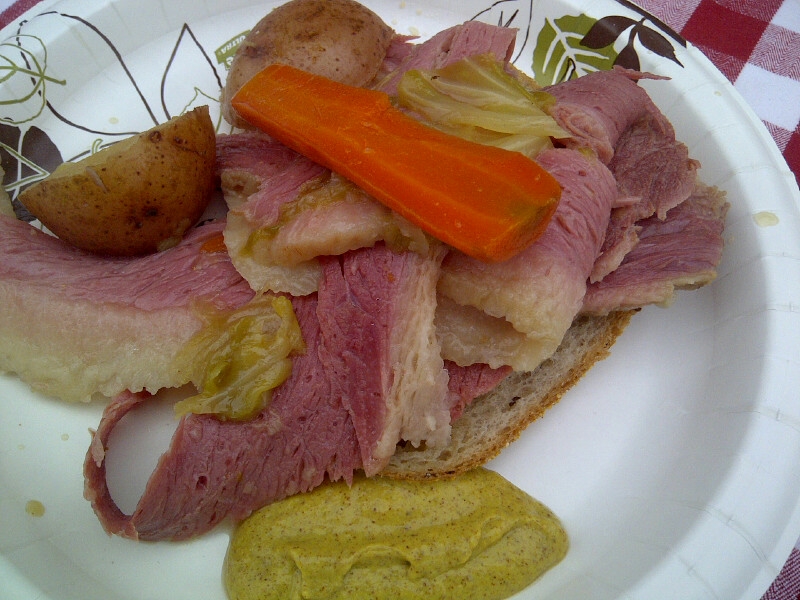 ...for the corned beef plate. (Photo by Scott Bridges)
St. Patrick's Day is the justification some people need to indulge themselves in the same way that the rest of us the other 364 days a year. And there are bars that attract such lightweights. Fortunately, The Bungalow is not such a place, drawing a casual but sophisticated crowd of marathon drinkers, who just needed an excuse to put on something green or admit to an amount of Irish ancestry.
So, congratulations to everyone who successfully finished the marathon. Meanwhile, the street closures and resulting traffic issues were enough to drive the rest of us to drink, St. Paddy's Day or no.