A wall of tequila... no, that's not a challenge, rather, it's the selection of dozens of varieties of El Diablo's mouthwash that you'll find at Tortilla Republic. And truly, a republic it is -- for most Mexican joints tend to be tyrannical, totalitarian regimes, offering merely a handful of sanctioned tequilas and mescals.
Tortilla Republic is full of contradictions: situated in in the heart of West Hollywood (and yet there's parking), it serves Mexican food, but in a surprisingly modern fashion. It's a celebrity favorite, but with neither the stuffy pretensions nor the velvet ropes.
The elegant ambience, like the food itself, is a 21st century update on traditional Mexican dining. The cantina features contemporary art by L.A. designer Paul Robinson along with plenty of candlelight and a few well-placed shadows -- ideal for a romantic, private outing.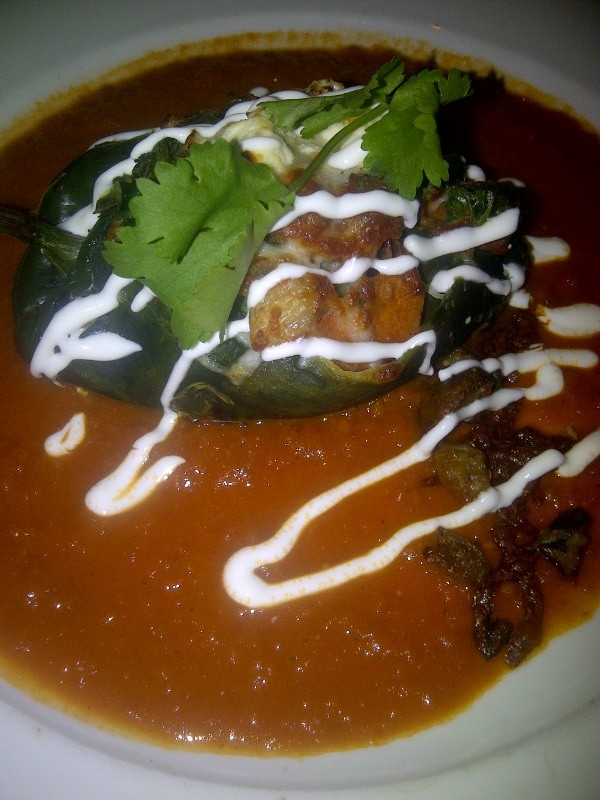 Tortilla Republic blends the traditional and the modern with a farm-to-table approach. (Photo by Scott Bridges)
The restaurant offers several vegetarian and vegan options, and some of the best margaritas around. The house-made guacamole is great way to begin, and a trio of salsas provide a nice backdrop to a spicy-sweet margarita (I recommend the "Dangerous Margarita" and the "Jalapeno Margarita" -- both offer a nice blend of tequila and heat). Also worth trying are the ceviche and the tuna crudo, and depending on your adventurousness, the duck confit tacos.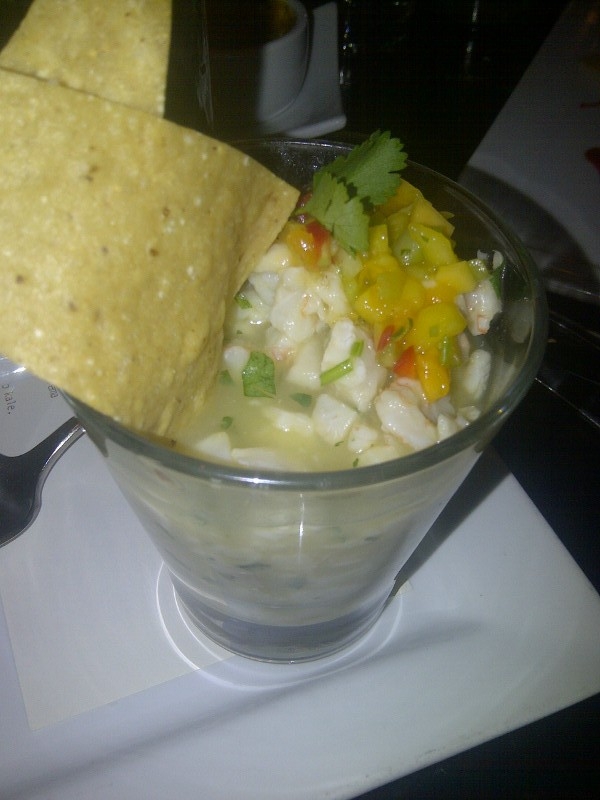 The ceviche is just one of the small plates to choose from. (Photo by Scott Bridges)
The menu includes a variety of small plates, in addition to entrées, such as the lobster enchiladas with truffled tomatillo seafood bisque, the carnitas with crispy pork, caramelized orange, pickled jalapenos and tomatillo fresco, and, my favorite, the eggplant-stuffed poblano pepper in a spicy sauce.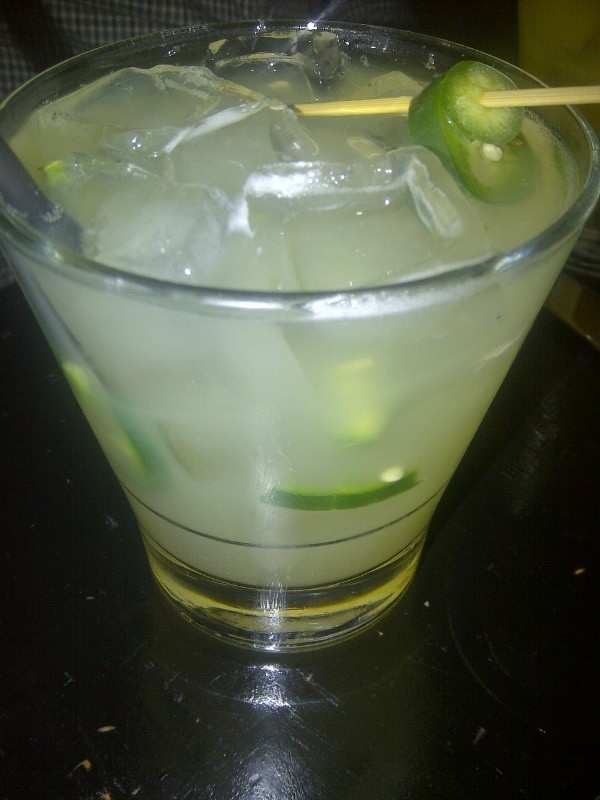 The Jalapeno Margarita is an ideal blend of sweet and spicy. (Photo by Scott Bridges)
Despite some complaints I've heard about the service and the wait times, I've had no gripes. In fact, a discrepancy I had with a check was quickly and painlessly resolved by the general manager.
My take: Tortilla Republic spices up the Mexican restaurant scene the same way that West Hollywood spices up the L.A. nightlife scene.