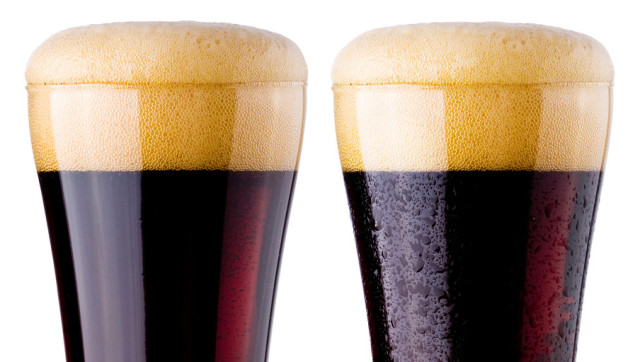 If not for the sandwich board out front with the daily specials, you might miss what is essentially a hole in a wall in downtown Santa Monica. But through that hole (it's actually a door), is one of the better burger-and-beer joints on the coast. But there's more to West 4th and Jane than burgers and beer. This is a perfectly balanced 1:1 ratio of restaurant to beer hall, making it an anomaly in an area where it might be easy to find a place with quality beer or great burgers, but probably not both.
Chef Ryan Turner offers the standard gastropub fare, but he's embellishing it with his own signature style. Rather than the typical chicken and waffles, Turner serves his waffle with the much gamier quail. And while you may have had calamari frites before, chances are that you haven't had them with a tangy sweet yuzu aioli. Another unique take is the venison burger on a toasted bun slathered in a Guinness ketchup, kissed with a Worcestershire aioli and served under a thick slice of gruyere, with house-made pickles and pickled onions on the side. The quinoa croquettes look good on paper, considering the ingredients (corn, onion, bell pepper, goat cheese, mint, cilantro, jalapeno) but don't quite realize their full potential.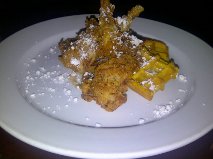 The flight of beers (of your choosing) is a great deal -- 20 ounces of beer for $10. (Photo by Scott Bridges)
The music is at a level that is fine for drinking or dining, and the selection is terrific. The walls are covered in art, the lighting is delicate and the TVs run sports. Additionally, there's an upstairs area for added privacy. If that weren't enough, they even have board games available.
Co-owners Steve Lieberman and Keith O'Brien are hands-on, down-to-earth guys, and the establishment seems to embody their easygoing personalities. The crowd is a pretty classy group of foodies and beer lovers convening around a table or a ball game. You'll find modern comfort at West 4th and Jane both on and off the menu.