The recent recall by of 3.8 million of vehicles by Toyota has a lot of people scratching their heads; Floor mats, really?
Absolutely. The consequences of a the accelerator jamming can be fatal and has many wondering what additional safety devices can carmakers install to let a driver jam on the brakes even if the gas is pressed all the way to floor.
Well, a few cars do have something that might help, and it's a not a kill switch mounted on the dash like an Easy Button. It's a "smart throttle," an ingenious bit of technology that allows the car's computer to ignore the throttle if the brake is pressed. It appears to be something favored by German carmakers (And Chrysler has a similar feature on its vehicles, no doubt, because of it's relationship with Daimler.)
BMW makes it standard on all of its vehicles.
The folks at Consumer Reports decided to test the feature last week on a Volkswagen Jetta Wagon and Mercedes-Benz E350. The test drivers would get the cars up to 60 mph, and then, while holding the gas down, mash the brake. Even as the cars came to a full stop, the car continued to idle, even with the pedal to the metal.
But Consumer Reports is rarely satisfied. So they tried a similar experiment on a Toyota Venza and Chevrolet HHR - two vehicles without the feature. They sped up to 20 mph, floored it and slammed on the brakes. Both vehicles stopped. Then they drove a few normal laps, got the vehicles up to 60 mph and tried again. The vehicles slowed, but the testers noted that it took an extreme amount of pressure to stop and the brakes began to fail very quickly.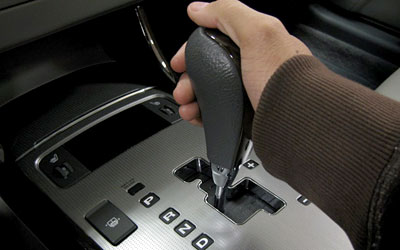 While it will take years before every carmaker includes some sort of smart throttle on every vehicle, there is something everyone should remember.
If your accelerator is stuck and you find yourself flying down the road, the next best thing to do is put the car in neutral. During some quick testing, Consumer Reports noted almost ever vehicle will go into neutral. Don't try to push the vehicle in park or reverse, neutral will work just fine.
Then disregard the engine noise and use the brakes as safely as possible.
In the meantime, check your floor mats.
E-mail Scott Burgess at sburgess@detnews.com
The recalled vehicles:
2005 - 2010 Toyota Avalon
2007 - 2010 Toyota Camry
2004 - 2009 Toyota Prius
2005 - 2010 Toyota Tacoma
2007 - 2010 Toyota Tundra
2007 - 2010 Lexus ES350
2006 - 2010 Lexus IS250 and IS350

For customer service questions, contact:
Toyota - 800-331-4331
Lexus - 800-255-3987