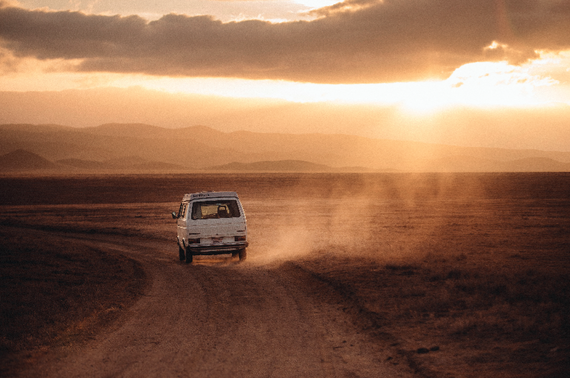 Photo Credit: UnSplash - Forrest Cavale
Many people and companies toss around the word value like it really has no value at all. We don't intend to de-value the word or even how we use it. Here's what happens. Our brand messaging and the value the company delivers based on the promise slowly drifts away from where it needs to be. It doesn't take long before we recognize that our marketing is so far off the mark that it is not effective.
It All Starts With People
We're all to blame. Yep... you, me, our bosses, the sales team... everyone! We can even blame it on corporate America around us for using "value" in far too many blogs, social media posts, webinars, conferences and even conversations in board meetings, proposals, prospect meetings, at the water cooler, you name it. I'm sure you have done it yourself every now and then and didn't even realize it. Let's be honest, we've all done it. The question is, if you're a marketer, are you aware that your company's value proposition is off the mark? If it is, how do you corral the brand to bring it back and make sure it's in line with the business strategy? UGH... sounds like a daunting task.
You know that your company value proposition is on the mark when your customers are your biggest advocates, and when your customers create more marketing value than you could ever produce internally. Your value proposition is on the mark when your employees similarly act as brand ambassadors in the market. When neither your customers, nor your employees advocate for your brand, you know that your value proposition is off the mark. - Bernie Borges
Seven Question Assessment

If you think your company's value proposition needs to be re-visited or may be in danger of missing the mark, here are seven relatively simple questions to get the conversation started without diving into a full-fledged brand audit and marketing analysis. These questions and the answers to them can be used as a simple assessment tool to reveal a misguided value proposition.
• What is the real benefit your company provides and for what customer?
• Has the company identified the problem you are solving? Is your solution still relevant in today's market?
• In what ways does the company solve the problem and deliver a solution uniquely well?
• Does the company have a customer promise? If so, is the company living up to that promise?
• How is the company actually delivering on the promise to the customer?
• Is the company good at delivering on the customer promise?
• What is your competitive advantage over your closest competitor?
When you complete these questions, you will be able to discern whether your brand is hitting the mark or not. This exercise will help the brand to potentially stop wasting time and money on the wrong initiatives and start to focus on the right ones. This process can also help by revealing business level connection points between the company and prospective customers. In the end, if you decide to embark on this brief assessment, your sales and marketing team will perform at higher levels because they are using informational strategies that are more accurate and rooted with the correct value proposition in mind.