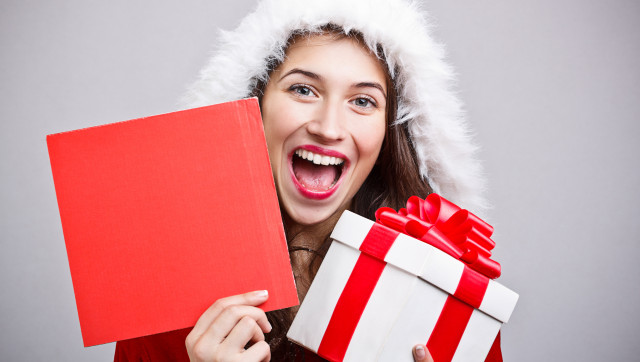 It's fun, it's freezing, it's Detroit after dark yet packed with people; it's Midtown Detroit's 40th annual Noel Night!
Sorry if that was a bit over the top but it's easy to get carried away when writing about one of the most exciting holiday events of the year. This Saturday Midtown Detroit will be transformed into a festival of light, music and holiday cheer unlike anything else in the area. Woodward Avenue between Warren and Ferry is closed to normal traffic to make way for horse-drawn carriages, carolers, street vendors, throngs of holiday revelers and an outdoor food court.
Noel Night isn't just about the holidays though; it's also how the community shows off. This year there will be over 200 musical performances, plays, puppet-shows, exhibits, tours and children's activities for visitors to choose from. And like always almost all of it is free, including admission to the area's museums and cultural institutions. Even Noel Night's preview of the new Michigan Science Center will be free. There will also be complimentary food and beverages at several of the locations participating in Noel Night.
Of course if all that free stuff isn't really your style and you have your heart set on spending some cash you can always check out the dozens of shops and restaurants that will be open during the event, as well as the many Noel Night-only holiday markets. These markets have unique, locally made goods and artwork you won't find anywhere else. The Detroit Artists Market, College for Creative Studies and Wayne State University all have art sales that are Noel Night traditions in themselves but there are several other holiday markets happening all around Midtown that are worth checking out. "Yoga Shelter Midtown Detroit" will become a pop-up market featuring independent food vendors and artists from around the city. The Inn on Ferry Street will also be hosting local artists and designers whose wares will be available for purchase. Plenty of other retailers and restaurants get in on the act too, offering special Noel Night promotions and discounts for customers.

Rachel Lutz, owner of the popular Peacock Room clothing boutique, is one of the many local business owners who are busy getting ready for Noel Night. "Frankly, it's my biggest sales night of the year. It's as if I'm throwing a giant party! The energy in the shop is so much fun." Rachel is also the owner of The Emerald, a pop-up gift shop filled with vintage-inspired and Detroit-themed goods for any budget. The Emerald is located a few doors down from the Peacock Room on Woodward and will feature original 1920s-30s furnishings from Hudson's and Crowley's.
Retailers aren't the only ones excited to be part of Noel Night. For the first time ever Detroit's famous Heidelberg Project will be part of the event. Amanda Sansoterra, Executive Assistant and Director of the its Emerging Artist Program, explains why they've chosen to participate, "We want to share in these Detroit traditions that celebrate the city, it's people and the exciting places Detroit has to offer." On Noel Night the Heidelberg Project will hold an opening reception for Kelly Darke's "Inside/Out" exhibit at their indoor gallery on 42 Watson. They'll have complimentary drinks, appetizers and a hot chocolate bar for visitors.
Noel Night isn't just a great way to kickoff the holiday season; it's also a great way to discover everything that Midtown Detroit has to offer. When Noel Night first started back in 1973 it had 10 participating organizations and 6,000 attendees. This year it has over 75 venues and is expected to draw over 40,000 visitors. And next year it will be even better.
So if you like awesome things and don't mind a bit of cold weather feel free to stop by this Saturday.
PHOTO GALLERY
Noel Night In Detroit
Noel Night happens this Saturday, December 1 and is produced by Midtown Detroit, Inc. For more information check out their Noel Night page.

This post has been updated since its original publication.