Photographer Gus Petro has shown us what London might look like if it were placed on Portugal's rugged Atlantic facing coast, instead of the more temperate River Thames. Petro became an overnight Internet sensation last year with his mash-up project called 'Merge' showing the city of Manhattan inside the Grand Canyon.
This time however, the Swiss-based snapper has turned his attention to the UK capital in a new project called 'Weld' bringing, as he puts it, London on the edge of Europe.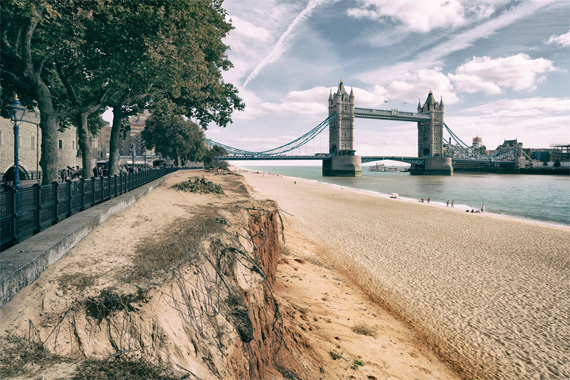 He explains, "I wanted to make these series in Europe, my home continent, I felt a need to select not only iconic but rather symbolic places for this project. London which once used to be the center of Europe - the core of western civilization; and Algarve region in Portugal, which was once considered as the ending point of the world."
The images are striking and show sections of the photogenic UK capital from along the Thames but with very different backgrounds and foregrounds, the result of which is nothing short of gorgeous.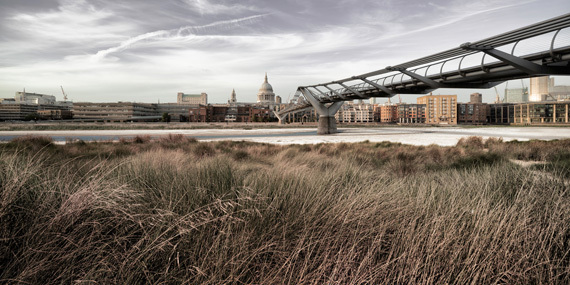 London has been the focus of another of Petro's new projects, this one called 'Core', where he has attempted to capture the essence of the city in one single image. The result is an enormous panoramic image of London taken at night from thousands of separate photographs.
"I've decided that the best way to express the core would be to capture the pulsating rhythm of the northern bank at night-time when it comes alive," he explains.
"Europe is a continent of history so I chose not only iconic but rather symbolic locations. Each project took me about six months, planning in summer, capturing material in autumn and digital manipulation during winter time," he told me.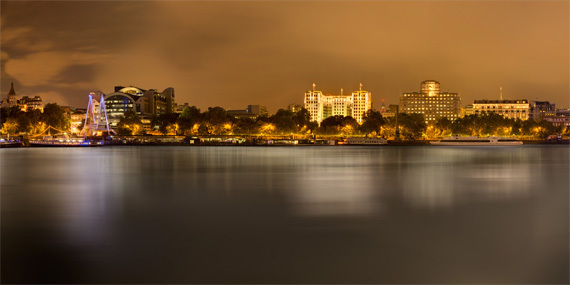 According to Petro, "The linear aspect ratio of the picture suggests an assimilation to a diagram of a pulsing heart. It's division in two parts, top and bottom, represents different eras. The colorful and glowing city at the top represents present; and the grey and blurry river reflects past."
The artwork is made up from several thousand images, which were taken during a number of nights slowly moving along the southern embankment of the Thames, from Tower Bridge to the Palace of Westminster, a distance of more than four kilometres. Using heavy digital manipulation, they were all blended by hand using Photoshop and such like into one single piece of artwork. Petro also had to remove all those pesky distracting objects, like ships, cranes, bridges and barges and so on.
Not long ago The Huffington Post showed an amazing collection of composite images released by the Museum of London that create a ghostly visual of the city old and new.
You can also look at pictures of Gus Petro actually working on the project at his Facebook page.