When it comes to planning a wedding, nothing says OUR BIG DAY like a themed wedding. You can make the quaint touches that will make a wedding oh so special and oh so you. The reverberating theme reminds guests of the love and true happiness that ties you and your partner together and, of course, the cool homemade props make for some seriously fun photography!
While a themed wedding may not be for everyone (maybe it's just the film you can't agree on -- Great Gatsby... no thank you!) taking a favorite film, book or TV series and using it as inspiration for your wedding can be a whole lot of fun.
Whether you're preparing vows with 'till meth do us part' (Breaking Bad theme?) or you are stitching SAMCRO into the wedding regalia (does Jax Teller take thee?) take inspiration from these 7 couples who planned these super cool themed weddings.
1. Harry Potter Wedding Theme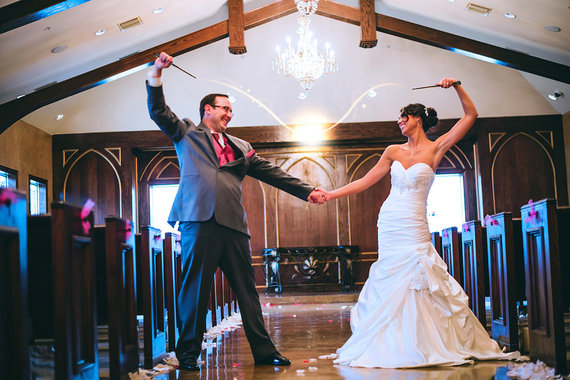 The couple who shall not be named? Nope! Meet Tori and Scott, a couple who took their love for all things Potter and created this unique take on the J K Rowling magical classic. From Marauder's map invitations to a Hogwarts inspired cake, Tori and Scott used a vibrant colour palette that perfectly matched their interpretation of the wizarding world.
2. Lord of the Rings Wedding Theme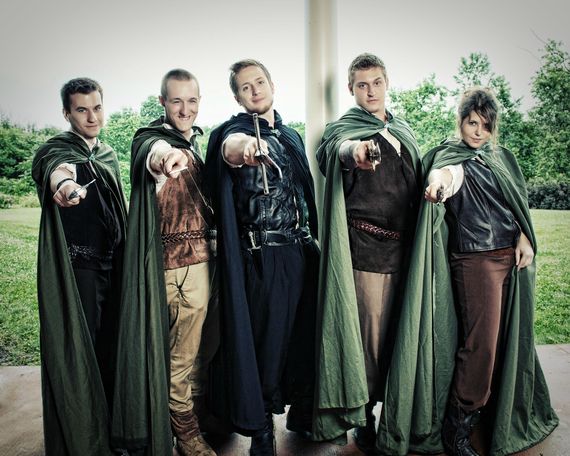 Wedding crashers beware, you shall not pass... uninvited to David and Keara's fantastic take on Tolkien's classic Lord of the Rings. With guests asked to attend in full hobbit inspired attire, no detail was left unturned and even the Bridesmaids went to the effort of wearing Elf ears!
3. Dead Island Riptide (Zombie) Wedding Theme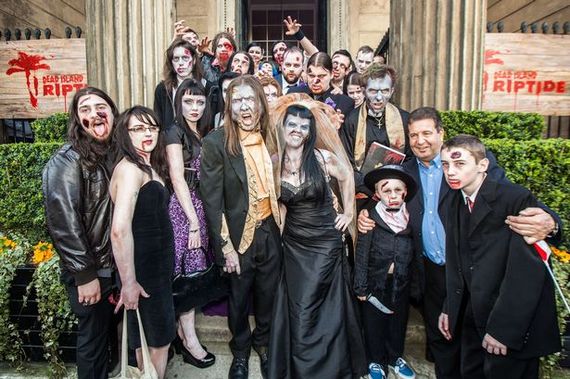 Till death do us part... and beyond for Jennifer and Rob who planned this Zombie themed wedding. After winning a competition hosted by the creators of Dead Island Riptide, the couple took their love for 80's horror and planned this marriage of the undead with guests, and the wedding party, in full zombiefied make up!
4. Dr Who Wedding Theme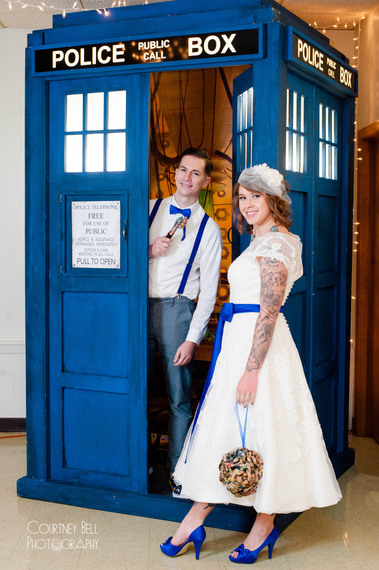 While I doubt the tardis was 'full size', you have to give credit to Shannon and Ben for this fantastic attempt at a Dr Who inspired wedding.
5. Game of Thrones Wedding Theme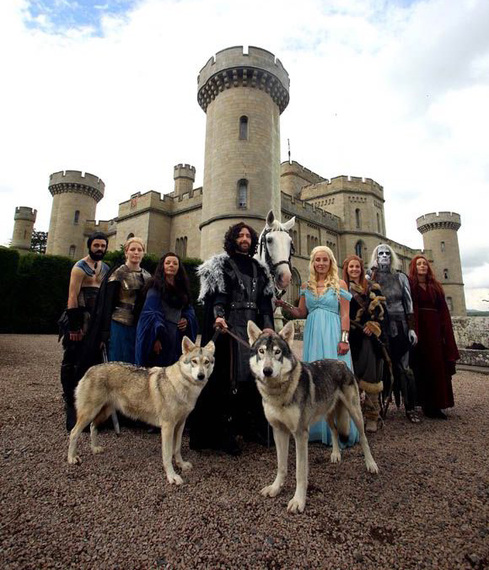 Now, I'm not saying planning a Game of Thrones wedding is a bad idea, but the proof is in the pudding, (or was it the wine?). Luckily for GOT fans Darren and Kerry, their medieval inspired day dodged the poisoned wine and turned out to be a real treat for friends and family, as the pair acted out their Bride and Groom duties in full Targaryen and Stark inspired attire.
6. Super Mario Wedding Theme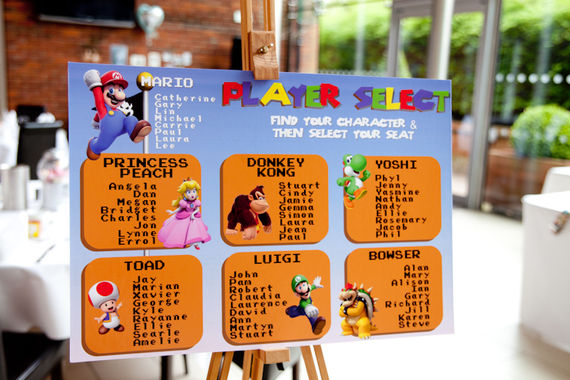 Has Thomas finally found a castle for his Donna? Taking inspiration from the Gameboy classic, Donna and Thomas married to the sound of Super Mario and had comic book and early Nintendo inspirations to make up the details of their special day.
7. Star Wars Wedding Theme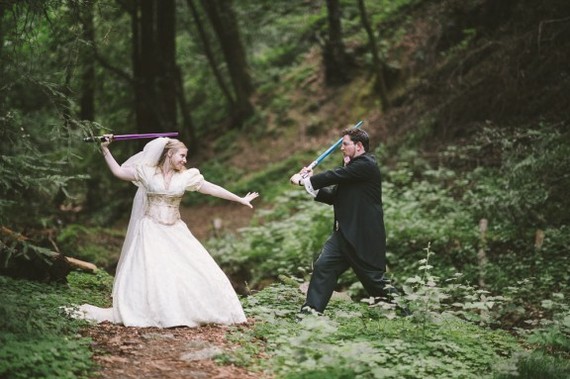 The force is definitely with Gwenn and Dave after they planned their dream wedding with inspiration from the classic Star Wars. Although they chose Star Wars as their predominant wedding theme, the couple also decided to take inspiration from Dr Who and Disney to help craft this super geeky affair.
Would you have a themed wedding? Let us know your ideal theme in the comments!