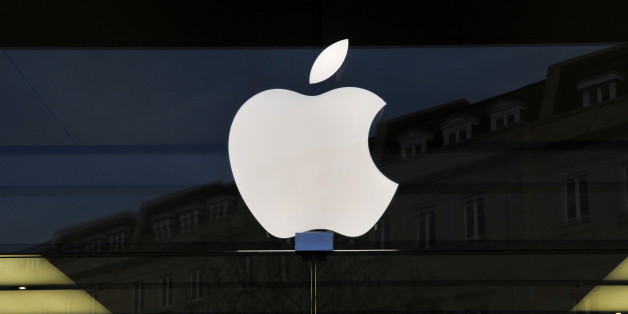 On Friday, Apple's Macintosh computer turns 30. While Apple computers and other mobile computing devices have certainly taken a bite out of the PC market share, there's one place where it's truly noticeable: college and university campuses.
Last semester IT folks at Sewanee: The University of the South in Sewanee, Tenn. needed to update the wireless network because of demand. They ran a report to get a snapshot of the network and found nearly 80 percent of the devices that access their campus network come from iPhones, iPads, iPods or OS10 operating systems. Vicki Sells, associate provost for Information Technology Services and University Librarian at the University of the South said she has noticed many more students bringing Macs to campus.

"The change started with the introduction of the iPhone and the iPod. People got used to working on those devises and then when it came time to get a laptop, they bought Mac because they were used to the operating system," said Sells. "The snapshot report told us that 41 percent of the devices on the wireless network were iPhones."
You can find Apple TVs in classrooms at Eckerd College in St. Petersburg, Fla. John Duff, director of ITS at Eckerd said that Apple TVs are connected to classroom projectors and free up faculty to not be constrained to an instructor's station.
"Apple products (iPad, iPhone, laptops) connect very easily and we use a product called AirParrot to connect PCs," said Duff. "This has been a great solution at a cost of only $99 each."
Another trend that is growing on campuses is the usage of iPads. Duff reported that for Eckerd College staffers those devises have become the "device of choice for those who are on the road."
Neil Weaver, director of innovation consulting at Messiah College in Mechanicsburg, Penn. said he has noticed students are bringing more Mac computers to campus.
"We track what students bring to campus because we touch their machines to load software and during the last three to four years, we've certainly seen an increase in Macs on campus," said Weaver. "Roughly 30 percent of our students are exclusive Mac users and we believe that number will continue to rise."
"If you asked me where Messiah would be five years from now, I would say that we would not see much more than 50 percent of the market share going to Macs," said Weaver. "The machines are more expensive -- sometimes as much as twice as much -- and because certain faculty members run certain programs that are PC-only based, I don't know if some of those folks will ever switch from a PC."