Although not moving fast enough, the trend to sustainable seafood is now established and growing. More Americans realize that wild fish is the healthiest protein, and want to know that their grandchildren will enjoy it.

Over two-thirds of seafood currently consumed in America consists of farmed shrimp, farmed salmon, canned tuna and farmed tilapia. That is simply unsustainable. Our oceans offer hundreds of abundant species, and we need to eat more of what our fishermen catch. The growing popularity of underloved species such as Acadian redfish, Pacific rockfish, Asian silver carp, Chesapeake blue catfish and Atlantic spiny dogfish is seen in kitchens across the country. Sustainable, affordable, healthy, and delicious is a winner for fisheries, fishermen, chefs and diners.

In Alaska, America's greatest fishery, we saw strong movement in stopping the Pebble Mine from threatening Bristol Bay's legendary salmon run. We also had the FDA approving "Frankenfish" without requiring labeling of the world's first genetically modified animal for human consumption. And this year it became clear that the water is warming up, and fish are changing their migratory and breeding habits.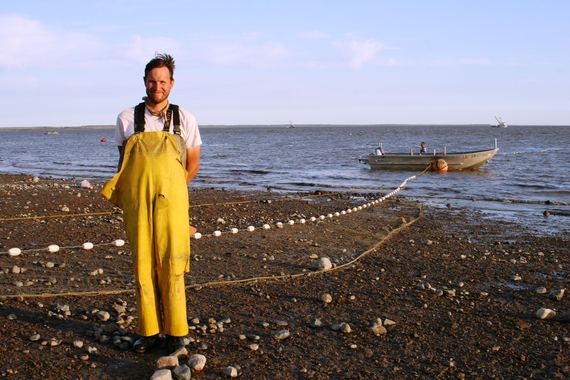 Salmon fisherman Christopher Nicholson at Graveyard Point on Alaska's Bristol Bay
US fisheries management continues to succeed following constantly improving science, and while much of the rest of the world lags, there are positive signs. In 2015, over 2 million sq. km of ocean was protected in big new marine reserves. New technology is being developed to combat illegal fishing, such as Global Fishing Watch. Ocean conservation is one of the UN's new sustainable development goals, and the Port State Measures Agreement is close to being ratified. Progress, albeit slow.
In 2015 sustainable fishing became understood as a human rights issue. With over 90% of all seafood consumed in the US coming from outside the US, we must realize the high cost of cheap shrimp. 2015 produced a slew of impressive investigative articles exposing the widespread human trafficking, slave labor, and other horrors associated with major Asian fisheries. If you eat shrimp without knowing from where it came, it is most likely totally unsustainable and slaves probably peeled it for you, so please find something else to dip in cocktail sauce.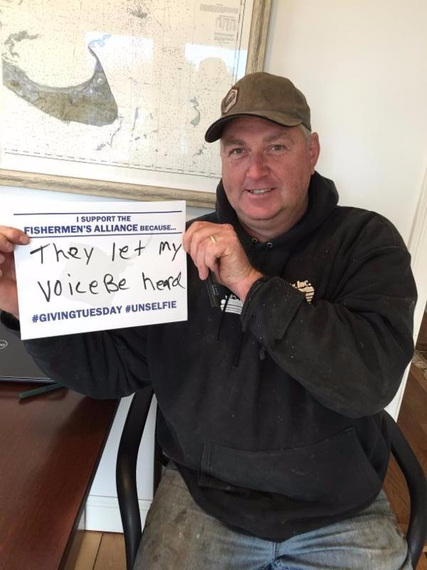 Cape Cod fisherman Tim Linnell runs the F/V Perry's Pride II out of Chatham, MA

It has been said that "without fishermen, there is no seafood". As diners want to support who grew their tomato, they want to support who caught their fish. This coming year we need to celebrate fishermen, the difficult and dangerous work they do, and the traditional domestic fishing communities they support.

Happy New Year.
Eat better fish.