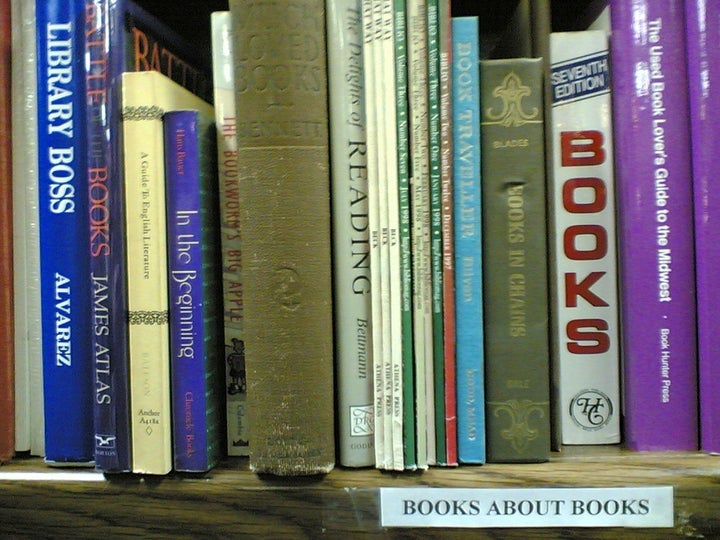 The stories in Tania James's new collection Aerogrammes are about characters longing to cross impassable divides.
There are Gama and Imam, for example, two Punjabi wrestlers in London in search of challengers and a shot at the world championship. "NO ONE BARRED!! ALL CHAMPIONS CORDIALLY INVITED!!" their posters proclaim. But no one comes. After several weeks of boredom and "staying indoors, as if they have ironing to do," their British tour manager, Mr. Benjamin, suggests he could arrange more matches if they would only agree to sometimes take a fall. His suggestion provokes Gama and Imam's first real encounter with London, a city that doesn't understand them and will not let them be its heroes:

"Fall how?" Gama says.

"On purpose," Imam explains quietly.

Gama's mouth becomes small and solemn. Imam tells Mr. Benjamin that they will have to decline the offer.

"But you came all this way." Mr. Benjamin gives a flaccid laugh. "Why go back with empty pockets?"

For emphasis, Mr. Benjamin pulls his own lint-ridden pockets inside out and nods at Gama with the sort of encouragement one might show a thick-headed child.

Gama asks Imam why Mr. Benjamin is exposing the lining of his pants.

"The langot we wear, it does not have pockets," Imam tells Mr. Benjamin, hoping the man might appreciate the poetry of his refusal. Mr. Benjamin blinks at him and explains, in even slower English, what he means by "empty pockets."

So this is London, Imam thinks, nodding at Mr. Benjamin. A city where athletes are actors, where the ring is a stage.

Neneh, the young woman at the center of "What to Do with Henry," seems to belong to as many worlds as anyone could. She is born in Sierra Leone from an American academic's affair with his housekeeper, and raised in Ohio by Pearl, the academic's estranged wife, who also takes in Henry, an orphaned chimpanzee who becomes Neneh's surrogate brother. Years later, Neneh's attempt to rescue Henry from the zoo doubles as her effort to reclaim her lost, almost-sibling relationship with him.
Then there is Gina, the protagonist of "Girl Marries Ghost," who enters into an arranged marriage with a spirit.
It would be easiest, perhaps, to see James's stories through the lens of her heritage. Her parents came to the United States from South India. She was born in Chicago, raised in Louisville, Kentucky, and now resides in Washington, D.C. She can be seen, then, as a writer from two colliding worlds, and her stories can be understood to be about the mystery and the dislocation of that experience.
But the mystery of identity is universal, and James and her generation of post-colonial, second-generation Americans are not alone in seeking to penetrate it. Like all great fiction, James's stories emerge from a strange and beautiful source of inspiration, then proceed to transcend it.
The day after Aerogrammes was released, James appeared at Busboys and Poets in Washington, D.C., with Gary Younge, a British journalist based in Chicago, to celebrate the launch of the new issue of the British magazine Granta, Granta 119: Britain, which features a story from James's collection, as well as Younge's essay about his hometown of Stevenage, a borough just north of London. The event was hosted by NPR Books Editor Parul Sehgal.
When Sehgal asked James and Younge about their multi-cultural backgrounds, Younge said he had never quite been completely anything in his life. "I'm almost from Barbados," he said, referring to the country from which his parents came. "I'm almost British, and I'm almost an American." His status, Younge said, as someone who is almost a lot of things but is not completely any of them, gave him an advantage as a writer. James agreed that outsider territory can be fertile literary ground.
But Younge also pointed out that what we take to be the cultural markers of identity are largely matters of perception and collective choice. "Take England," he said, "and take away the Blacks, the Asians, the South Asians, the Pakistanis, every ethnic group, just set them aside. You're still left with a country with enormous cultural differences."

"It's the same in the United States," he added. "Even setting racial and ethnic differences aside, you have the North and the South, religious differences, political differences. It's interesting what gets counted as culture and what doesn't."
James, earlier in the week, had made the same point in an interview with the Washington City Paper. When asked to name her favorite writers and stories concerned with culture clash and loneliness, her list included Jane Eyre and Emily Dickinson. As James said, a sense of alienation and dislocation are not simply specific to being a first or second generation immigrant. "There's a fish-out-of-water loneliness that feels familiar to me in [Jane Eyre]," she explained.
Readers of Aerogrammes will find that same familiar feeling in James's stories, too -- the still and elegant voice of a generous writer telling us that we are not alone.
An earlier version of this post incorrectly reported that the Busboys and Poets event was sponsored by Granta, and that Gary Younge is based in London. In fact, it was a launch party for Granta 119. Gary Younge is based in Chicago.