Beginning Thursday, April 24 through Saturday, April 26, San Francisco Symphony presents an extraordinary combination of masterworks conducted by James Conlon. The diverse and powerful program begins with the Scherzo from composer Erwin Schulhoff's Symphony No. 5. Pianist Jean-Yves Thibaudet is featured in the Shostakovich Piano Concerto No. 1, and the program concludes with Tchaikovsky's final work, Symphony No. 6, Pathétique.
"The link in the theme is Shostakovich," said Conlon. "There is an obvious link with Tchaikovsky because Shostakovich is the next great Russian composer and genius. Where Tchaikovsky left off in the Romantic Era at the end of the 1890s, Shostakovich is to the Twentieth Century. We know that Shostakovich had met Schulhoff and that they liked each other. The link between Schulhoff and Shostakovich is very important because, if you are familiar with the end of Schulhoff's life, you will know he had sought and received a Soviet passport. He was just about to leave Czechoslovakia when Hitler attacked the Russians. Schulhoff was then arrested -- first and foremost as a prisoner of war and then, for being Jewish. The Nazis did not like mixing prisoners of war and were sending the Jews to some form of camp because they were afraid of sedition. So, the Nazis sent Schulhoff and his son to a prisoner of war camp, whereas they sent his father to Theresienstadt. Shostakovich's encouragement may have tipped the scales toward his deciding to emigrate east as opposed to the west. Schulhoff was considering going to the U.S., England or France, but that became more difficult by 1941. So, he opted for the Soviet Union and that was to be his undoing."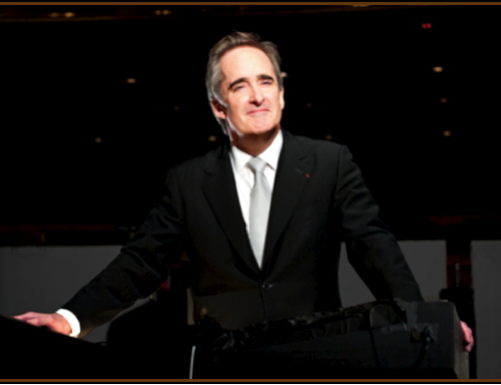 JAMES CONLON. Photo, courtesy of San Francisco Symphony
Conlon was appointed Music Director of Los Angeles Opera in 2006, having been Principal Conductor of the Opéra National de Paris between 1995 and 2004. For the past eight years he has served as Music Director for the Ravinia Festival in Highland Park, Illinois. His recording of Kurt Weill's Rise and Fall of the City of Mahagonny with LA Opera won the 2009 Grammy Awards for Best Classical Album and Best Classical Recording. Conlon devotes much attention to The OREL Foundation and its mission to build greater awareness of the many Jewish composers who perished under the Nazi regime and to introduce this once suppressed collection of Twentieth Century classical music to a new audience. Erwin Schulhoff is one of twenty-four composers whose biography and works can be explored on the OREL website. Conlon is confident that programming the Scherzo from Symphony No. 5 will generate interest in the complete work. He has recorded the symphony with the Bavarian Radio Symphony Orchestra and has performed it in Munich and Cologne. I asked him about the audience's response.
"It's a very powerful piece," he said. "It resonates very-very strongly with young people. The post-war generations are very sensitive to and sometimes about these composers. I presented this symphony at the Aspen Festival some years ago flanked by Mozart's Overture to Don Giovanni and the Prague Symphony. I also did the First and Fifth Symphony. What I was demonstrating there was the stylistic jump in his development. He went through several periods - a Dada period, a Jazz period. He believed greatly in jazz. He felt it was the music of the future and in a way he was right. He wrote jazz before Gershwin, before Milhaud. He wrote a piece of silence before John Cage. He was very much in the avant garde. Then he went through a period in the Twenties when he became very interested in Czech music and his own roots. He turned toward Marxism as a political and philosophical orientation and decided his music was going to be more about that. This symphony, which he never heard, was written in 1938 - a product of that time. People will say to me, 'How do you conduct music which is about Marxism, a discredited theory?' I respond that the issue isn't that, it's about music. Do you have to be Catholic to conduct the Mozart Requiem? Music is music. I look at each piece and make a judgement - it's good, bad, interesting, moving. It's tempting but irrelevant to look into the philosophy that may or may not have accompanied the composition of the piece. Leonard Bernstein once said that it's still about notes and rhythms, harmonies and architecture. Should I be troubled that Brahms wrote a Requiem and that he was an atheist? I'm not. The story is interesting, but the essence of it is about the music. I don't have to endorse a composer's political views in order to appreciate their music. In the case of Schulhoff, I don't."
I admitted my life-long attachment to the music of Tchaikovsky. His last work, the Pathétique, brings full color to many of the story-telling elements that can be located in his ballets and operas as well as his earlier symphonies. The level of despair in the final movement is emotionally wrenching and theatrically thrilling. Within days after its 1893 premiere, Tchaikovsky was dead. Does the music prove that the composer knew his death was imminent - whether by accident or, as rumors suggest, through a state-ordered suicide? In the symphony's final movement, what is Tchaikovsky doing structurally that prompts these images and would seem to support such theories?
"In that era, the choice to end a symphony with a slow movement - and such a doleful slow movement - already steps out of the norm. The primary motives are descending scales. He has used that image quite often in an interesting way. One is at the end of Francesca da Rimini where you can see the descent into the inferno. Another is at the end of Eugene Onegin, at his last line. You have the feeling that, metaphorically, Onegin is descending into hell. He is going to live with his regret for his whole life. The Sixth Symphony returns to the bass instrument, the way it began. The way it ends, the way it goes down there - could go on forever. The sudden appearance of the tam-tam accompanied by the dark chords in the brass instruments, primarily in the trombones - I believe represents death - the suggestion of the Angel of Death - who announces death in the same way that the Grim Reaper does. So, death was certainly on his mind. It doesn't prove it, but it's certainly an indication."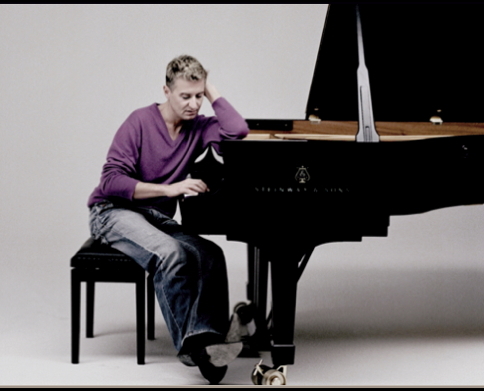 JEAN-YVES THIBAUDET. Photo, Decca Kasskara
The Shostakovich Piano Concerto No. 1 was part of San Francisco Ballet's recent production, Shostakovich Trilogy. Choreographed by Alexei Ratmansky, the ballet was an effective and eye-popping application of classical tradition to music not designed for dance theatre. Pianist Jean-Yves Thibaudet is an extremely popular guest with San Francisco Symphony. The technical demands and built-in vivacity of the Shostakovich concerto -- which the composer himself played at the 1933 debut in Leningrad -- are a perfect match for Thibaudet. He and Conlon share a long history of musical collaboration, including this concerto. I asked the conductor what the work reveals to contemporary audiences about the composer.
"Jean-Yves is one of my favorites. We've played lots of different repertory. A year ago we played the Age of Anxiety [Bernstein's Symphony No. 2] with the Berlin Radio Orchestra. We've played Ravel several times, Mozart, Chopin, and Liszt. I've invited him many times to play with me at Ravinia. Since so much of Shostakovich's music is known, we can see all of his characteristics and trademarks in this concerto. We see the wit and the ability to switch moods and to change our mood at the drop of a coin - to go from one ambience to another with extraordinary ease. It is technically and perfectly written for strings and trumpet. The farce, as it were, the fanfare at the end of the piece is in its way, patronizing the end of so many concertos, just for fun. It makes its point. It's a piece that's lots of fun, but behind everything Shostakovich there is fun and then there's irony and satire, all of it. It's all there in this piece. It's perfect!"