At 24, Philippe Sly is an extremely gifted classical vocal artist. Currently a member of the prestigious Adler Fellows, the French Canadian bass-baritone makes both his role debut and main stage debut this summer as Guglielmo in San Francisco Opera's Cosi fan tutte. The production opens Sunday, June 9, and continues with an additional six performances through July 1. The role is tailor made for him. Of Mozart's romantic baritones, the role of Guglielmo needs the glow and fresh idealism of a young man -- someone not in Figaro's shoes and certainly not as egomaniacal as Don Giovanni. After all, the subtitle of Cosi fan tutte is "The School for Lovers." Its comic plot and opera buffa structure bond together as a complete master class and a sort-of field trip on the subject of: The Fickle Nature of Women. In this scenario, the ladies' reputations are probably in tact. With Philippe Sly as Guglielmo, the vibrant texture of his bass-baritone range will be the ideal complement to the polished vocals of renowned tenor Francesco Demuro as his buddy, Ferrando. Mr. Demuro gave a spectacular performance last season as the Duke of Mantua in the opening night performance of Rigoletto and was a total crowd pleaser to the thousands of fans who attended the company's annual simulcast, Opera at AT&T Ballpark. He and Philippe will be the perfect Comedian Harmonists for their respective lovers, Dorabella (Christel Lötzsch) and Fiordilgi (Ellie Dehn).
Philippe has recently been honored for his extraordinary musicianship. In 2011, he was a grand prize winner at the Metropolitan Opera National Council Auditions with stunning renditions of Handel's "Sibilar gli angui d'Aletto" (Rinaldo) and Wagner's "O! du mein holder Abendstern" (Tannhäuser). In 2012, he took first prize at the Concours Musical International de Montréal with an impressive array of selections that included Stravinski's "Come, Master" (The Rake's Progress), Handel's "Invida sorte avarda" (Ariodante), Mozart's "Hai già vinta la causa!" (Le nozze di Figaro), and Bach's "Mache dich, mein Herze, rein" (Saint Matthew Passion). At this stage in his career, the sophistication he exhibits with such varied repertoire -- in tandem with his dramatic sensibility -- is both remarkable and intriguing.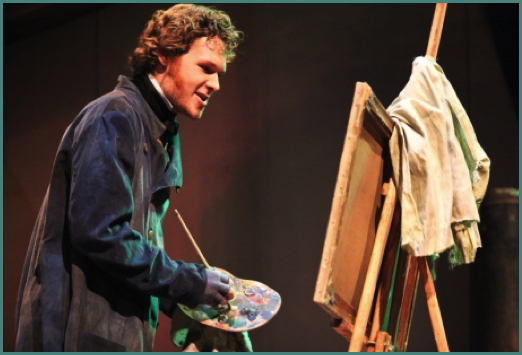 Philippe Sly as Marcello (La Bohème). Photo, Adam Scotti
He is also gaining a following on YouTube. A well-produced video posted in February shows the singer during a recording session of his recently released CD on the Analekta label featuring cantatas by Rameau. Mr. Sly's rendition of "Partez, volez, brillants, éclairs" (from Thétis, c. 1719) may be enough to push the composer -- once regarded as the greatest in French opera -- back into prime time. The "likes" continue to soar on another of his videos -- Schubert's Der Erlkönig. Together with pianist Maria Fuller, Schubert's enduring dramatic lied involving three characters and a narrator is pushed to a slightly faster tempo creating an electrifying atmosphere that is musically splendid and theatrically posh.
Last April, Philippe opened the Schwabacher Debut Recitals at San Francisco's Temple Emanu-El with a challenging program accompanied by Sun Ha Yoon. His set of nine Schubert songs included the fiery Der Erlkönig along with lush presentations of Der Tod und das Mädchen and Ständchen. The high points of the recital were two rarely performed works -- Maurice Ravel's Don Quichotte a Dulcinée and Quatre poèmes d'apres l'Intermezzo de Heine by Guy Ropartz. Each of these sets is included in his CD, In Dreams. During our recent interview, I asked Philippe about his familiarity with this material and his confidence in taking such a long-shot by including them in his first recording. For most singers, the Ropartz set runs the risk of coming across as a rather gloomy lot. But Philippe's adventurous spirit dominates the material and clarifies the depths of the poetry. The beauty within his tonality enlivens the composer's melodies and compels our attention.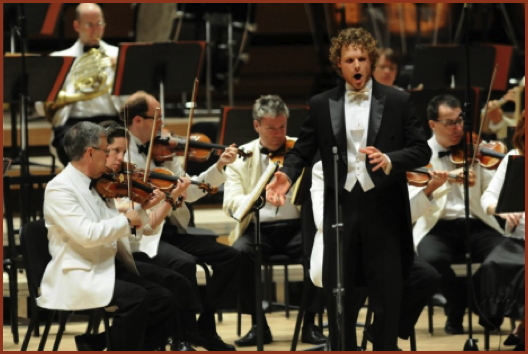 Philippe Sly at the Montreal International Musical Competition. Photo, Adam Scotti
"When I was choosing songs for my first album," he said, "my accompanist, Michael McMahon, who is also my coach and one of my mentors, suggested them to me. I had heard them, but never performed them. We discovered that these multi-faceted songs have a really interesting sensibility. There is no real performance-practice for Guy Ropartz's songs. Every time I perform them, it's always an interesting experiment. It is a tightly knit four-song cycle with a prelude and postlude for the piano. The Ravel songs are iconic. They are the last of his compositions--and not a note too much. They are simple, very sparse -- a prime example of how well crafted his music really is. The songs are light and brilliant, but they feel deep and they are so well written for the voice. That is what's fascinating."
Equally fascinating in Ravel's vision of Don Quixote (composed between 1932-33), even beyond the character's dashing romantic impulse for the damsel so out of his reach -- is the Knight's up-close-and-personal relationship with Saint George (the Dragonslayer) and Archangel Michael. They are in his company, always within reach. The sentimental knight, who has not forgotten the prowess of days gone by, raises his glass and says, "I drink to pleasure! Pleasure is the only goal, to which I go straight... When I've drunk!"
Says Philippe:
"Don Quichotte is a multi-faceted character. The songs are all based on various Spanish dances. I find the first song really kind-of sexy and there are different ways of doing it. It can come off as being dance-like, but by taking the song a little slower -- you can feel the sweat, the hot, oppressive weather, the laziness and the sultriness. The second song is in 5/4 tempo and comes across as a prayer. It's the only moment in the cycle where Don Quichotte finds himself among his peers, which for him are these Knights -- Saint George and Saint Michael. It's a really beautiful idea. He asks them to keep Dulcinée safe. It's not so much a prayer as it a conversation and these are his friends. I like this idea. He is a lonely guy and the only ones who are like him are saints and angels. That is beautiful. The drinking song is awesome and rambunctious. You can hear Don Quichotte's confidence. This is a mature man who knows what he's capable of. He's noble, but at the same time he's a poet and an artist."
By the last measures of Don Quixote's toast, it was clear that Philippe is possessed of all the stuff needed right now to tackle Mozart's Guglielmo and his main stage debut with San Francisco Opera. As for the future? So far, his calendar is booked through 2016.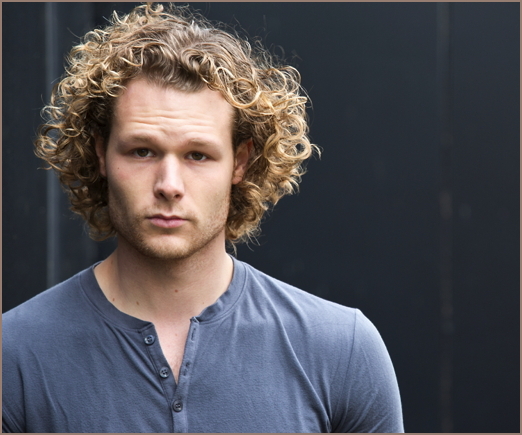 PHILIPPE SLY. Courtesy of the artist.
"There are many roles I would like to do now -- some that aren't yet appropriate, but will be eventually. I have to go where my voice leads me. It's been a very fast few years and I have mastered a lot of repertoire -- especially when it comes to oratorio work. I will also be working with many symphonies during the next few years. I really do realize it's about keeping everything going on simmer. If you want to work a lot, you have to be able to go from one gig to the next. Later on, I want Wagner to be part of my life. I've just become acquainted with the role of "Amfortas" in Parsifal. The opera resonates with me on a metaphysical level. I would love to do Messiaen's Saint François d'Assise. There is an interesting French opera by Romanian composer George Enescu, his magnum opus, Oedipus. In the Italian repertoire, I need to see where my voice goes. I would love to sing "Philip II" in Don Carlos and I will probably also be able to do "Rodrigo". It's weird, but I can't start screwing around with that right now. Of course I want to play "Don Giovanni", but I also want to play "Leporello". The Mozart roles will be part of my life forever. I already know that. The most important thing for me is to be part of new works, new operas--to be part of the germinating process of that whole thing, to be inspiring, creating, and helping out with the new project. That's at the top of my list."
Click here to get better acquainted: Philippe Sly