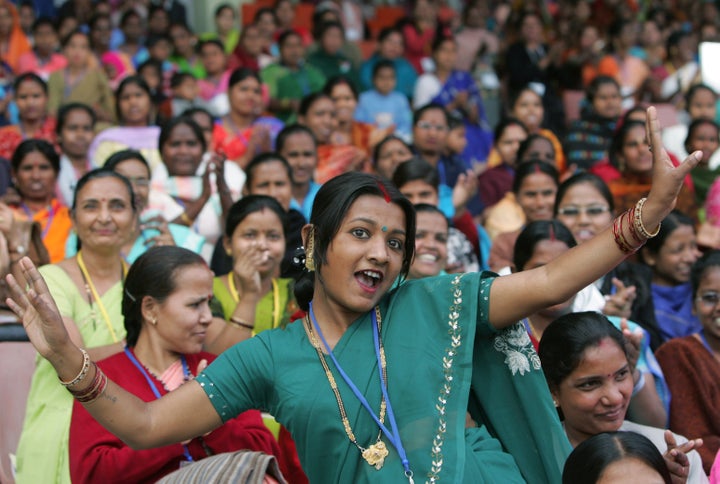 Today, I serve as a proud statistic. A significant number. A new data point in a sea of figures so rapidly expanding that it will soon become almost impossible to keep count -- that is, if the world begins to take notice. I am a young woman changemaker: an ordinary girl with the moxie to believe that I can change the world, and then change it. A realist, but also a dreamer -- a shamelessly big thinker. And I am not alone. I am just one of a swelling movement of courageous young women working worldwide to transform their lives and their communities.
As Cofounder of girltank -- a global social enterprise that is building a dynamic community of young women social entrepreneurs everywhere -- I have seen, and I truly believe, that all young women are a movement: A united and unstoppable force that can solve the world's most intractable of problems, if we only recognized our common potential. Already, individually, the young women that girltank partners with are fearlessly starting movements and uprooting antiquated traditions. I am inspired by women like Jasmeen Patheja, who as a college student in Kolkata, India transformed personal threats of eve-teasing into a nationwide call to action -- founding the burgeoning network of activists and artists, The Blank Noise Project, to spark public dialogue and stop street sexual harassment. I am moved by young women like Inna Hudaya from Yogyakarta, Indonesia, who after suffering her own botched abortion, birthed grassroots nonprofit Samsara to provide pre- and post-abortion counseling, reproductive rights trainings, and sex education classes to women and girls facing unwanted pregnancies.
Yet the miracle of this movement is that Inna and Jasmeen are not just isolated changemakers. Theirs are the stories of thousands -- yes, thousands -- across the globe who are proving with their grit and fortitude that every young women on this planet has something deep, and tangible and valuable to offer, and we can empower their truths by simply offering to listen. These girls' stories will become the world's potential. And it is my quest at girltank to demonstrate the exponential social change we can catalyze if we trust, celebrate and proclaim proudly their solutions to the world so that they can be learned from and built upon progressively.
This is the mission of girltank's newest campaign, 10,000 Names in 100 Days. In partnership with MTV Voices, we have launched a worldwide search to find 10,000 young women who are designing powerful ideas and spearheading bold efforts to solve important challenges in their communities. Our goal with #10000names is to share these girls' stories, to illustrate how brilliantly and creatively young women are driving social change all across the globe. To begin this journey, each week on our blog we will feature some of the most exceptional stories from this campaign, and we hope you will join us and contribute your own.
So if you know an inspiring young woman, or you are one yourself, please nominate her! It's as easy as sending us her name and contact info. Young women leaders are reshaping the world's destiny in ways never before imagined possible. What is happening is unprecedented. And each one of us, each one of you, holds the unique opportunity now to be a part of the global movement. So speak up, reach out, step up to the podium -- don't let that chance pass you by.