"Small landowners are the most precious part of a state." Thomas Jefferson's words may be more than two centuries old, but are timeless and have increasing global relevance. Farmers need to be encouraged, sustained and supported with the tools necessary to succeed.
By 2050, the world will need to produce 70 percent more food to provide for a population of nine billion. The food supply chain needs to become sustainable and agriculture must be deemed an attractive industry to invest and operate in, not one which future generations want to escape for more lucrative, less gruelling city lives.
Turkey is among the 20 most populous countries in the world. The first census of 1927 recorded a total population of 13.8 million, whereas a total of 73.7 million was returned by the last census in 2010. Meanwhile, the number of people living in rural areas has dropped from 61.5 percent to 23.7 percent in the past 40 years, posing a threat to the agriculture sector.
And who would blame farmers? I've personally witnessed the tough working conditions of farmers for many years, during my tenure as General Manager of Danone Turkey -- from keeping livestock safe during harsh weather conditions to simply tracking production. Working hours are long and, often, financial rewards are much lower than a city job with fixed hours. The sector's value-add is minimal, accounting for only 8.1 per cent of GDP while employing a quarter of the Turkish population.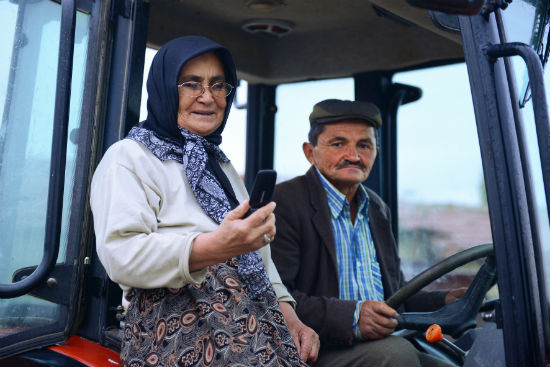 Surprisingly, Vodafone brought me even closer to farmers -- giving me a unique opportunity to combine my sector know-how and the company's mobile expertise to help improve farmers' working lives. In a joint initiative with the Turkish Ministry of Food, Agriculture and Livestock, we launched Vodafone Farmers' Club to help build sustainable agriculture through the use of mobile technologies.

Mobile is affordable as well as simple. The simple SMS function in the most basic handset can give the farmer access to vital information. Text messages provide location-based weather alerts, member-relevant plant and livestock information -- including the latest wholesale price information -- as well as the potential to advertise products nationally on a virtual marketplace. And the capabilities will increase when farmers move to smartphones.
The positive stories keep coming -- from the numerous incidences of animal deaths prevented and crops protected following a single weather alert SMS to the Turkish farmer who just received an order from the UK to export 400 tonnes of potatoes by being able to advertise on the virtual marketplace. Before this, his advertising was a wooden board at the side of the road.
Membership growth has been rapid -- growing to over 700,000 members and becoming a sustainable social business model in just three years. So far, the Vodafone Farmers' Club has generated more than €100 million in productivity. Recent research by Accenture across Vodafone's markets estimates that using mobile-based agricultural services could boost agricultural income by $138 billion in 2020.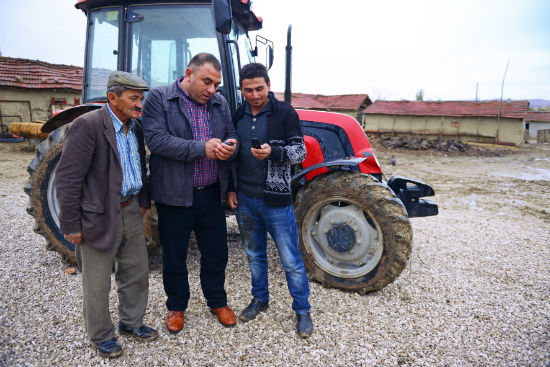 The text message is one of the oldest technologies in mobile. Yet 20 years after the first SMS was sent, the humble text message still has the capacity to transform the lives of farmers and contribute to rural development in Turkey.
We're realistic: mobile alone will not change the world or solve the rural-to-urban migration challenge. However, focusing on an important group in Turkish society, understanding their needs then deploying a simple technological solution has undoubtedly gone some way to restoring the fortunes -- and perhaps, for young people, the career appeal -- of the country's agricultural industry.
In this social business model, a brand can be transformed from a mere trademark to a 'trust-mark,' benefiting the consumer, the company and the society. Success has come from listening to farmers' needs. Keeping farmers' livelihoods at the heart of what we do and constantly communicating with these customers to understand their challenges enable us to keep innovating.
The Vodafone Farmers' Club is an unconventional yet powerful example of how the application of a simple technology can improve business performance and, ultimately, quality of life within even the toughest of environments. Most importantly, I think it demonstrates clearly how commercial success and social progress can -- and should -- be strongly intertwined.