As a parent of two, I have watched many cartoons in my life. From Spongebob Squarepants to Blue Clues to Dora the Explorer. Yet not many cartoons (excluding the recycling symbol) seem to effectively convey the needs of the environment. However, one I have seen recently has the soul and fun needed to move us toward a more interconnected and greener world. So Pacha and her amazing environmental adventures once jumps into her pajamas.
Besides the fact that the award winning song, featured Les Nubians and YouTube sensation Bentley Green, is being offered as a free download at http://www.weareallconnected.us.
The theme is quite simple: We are all interconnected. What I do in my house matters in the Amazon River. What you do can affect the arctic circle.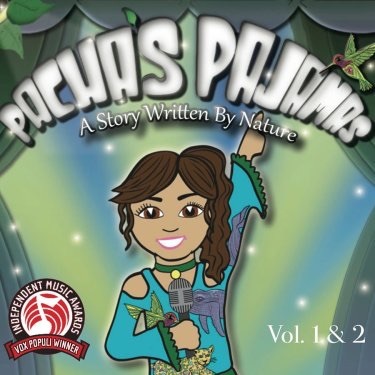 The more we are aware of our connectedness" says thirteen year old spokesperson for the cartoon Avalon Theisen, "the better we will treat each other and nature. Let's do something creative that makes a difference!
Now while social movements and change take time to occur, maybe Pacha's Pajamas can help. In it's way it can connect people together more than we are as a globe today. Everything seems so crazy in the world and tense that children need role models to bring society together; not to tear it apart.
As well, the creator of this cartoon, Aaron Ableman is truly an energetic and exciting partner in this endeavor. Aaron (aka A-Natural) is a widely celebrated entertainer, author, and ecologist. He grew up under the guidance of a farmer/author and public health care nurse, studying with renowned scholars and celebrities. Aaron has worked with Mos Def, Talib Kweli, Cypress Hill, Raffi, K'NAAN, Joan Baez, Rev. Michael Bernard Beckwith, Les Nubians, amongst many others. From India to Haiti, he has produced award-winning education and entertainment programs for children and youth. His life and work have been heralded in publications such as the Los Angeles Times, MTV, CNN, New York Times, Montreal Mirror, San Francisco Examiner, amongst others.