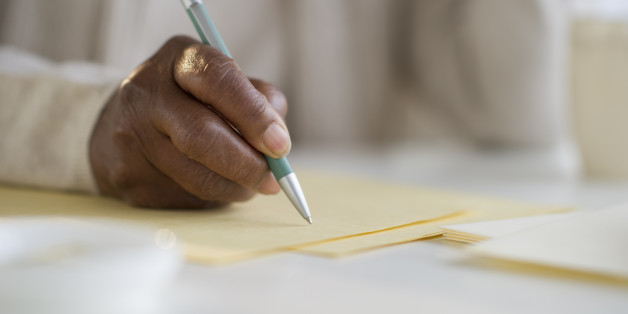 As the NBA and NHL Finals come to a close and the World Cup holds our attention, fans across the globe have been exposed to the essentiality of relentless hustle. For the next few weeks Sportscenter will be showcasing a myriad of "Top 10 Plays" with teams keeping their championship dreams alive by simply scoring off a rebound. In the realm of hockey, we call such scoring opportunities "garbage goals" because of their lack of finesse and abundance of effort. Some may question the relevance of "garbage goals" in the professional labor market, but let me explain that the aforementioned term is a mere metaphor for persistent determination known best as the "follow up." Whether you are seeking an employment opportunity or a networking connection, the follow up has proven to be a powerful tool in a millennial's professional arsenal.
I have made it practice to follow up and re-follow up on new acquaintances that I may have met at a happy hour or a networking event. These e-mails or short thank you letters have placed me on the receiving end of internship offers and powerful connections simply because I demonstrated my appreciation for a quick conversation with a seasoned professional. If you have not realized this yet, people enjoy sharing their experiences and, especially, enjoy speaking about themselves. As a youngster seeking opportunities to decorate your resume with, it is in your best interest to listen intently to those conversations, and to provide insight about your own passions and ambitions so that you have a point of reference for following up.
Everyone has their own method for following up, for some it is a phone call and for others it may be a handwritten note. My bread and butter is a quick e-mail. I typically try to send my follow up email the morning after meeting my newly acquired connection, but early enough so that it can be one of the first emails they come across during their morning routine. The key is keeping the e-mail short and concise: Re-introduce yourself and describe the setting in which you met, express your gratitude for having the opportunity to speak with them, mention your point of reference and close out with your hopes of reconvening again!
A few days may go by without a response, in fact, many of your follow-ups may go by the wayside. It is important to remind yourself that your newly-acquired connection probably has a to-do list laden with work deadlines and family commitments. Stray away from fretting, and score yourself a garbage goal by re-following up. Give your acquaintance about a week to respond. If your correspondence thread still remains unanswered, then send a friendly reminder (keyword: friendly). It is typically that second follow up that does the trick and gets the ball rolling. Once you receive the highly anticipated response, you know your championship dreams remain alive! In the unfortunate circumstance that you did not obtain that response, pat yourself on the back and give yourself an "A" for effort. There will always be a few people that fall through the cracks, use the experience as an impetus to meet twice as many contacts in your next networking opportunity!