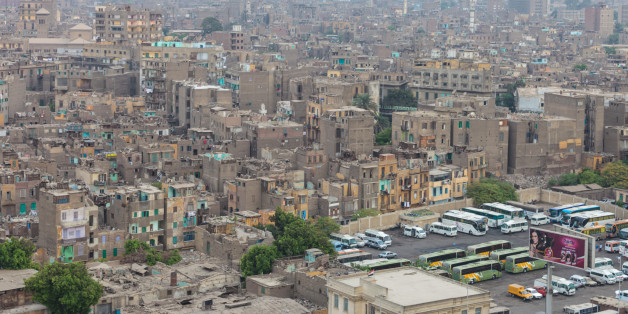 CAIRO, Egypt: Abdullah Elshamy, an Al Jazeera Arabic correspondent, has not eaten for nearly four months. Blood tests show he's suffering from acute anemia, decreasing red blood cells and kidney dysfunction. He's lost a third of his body weight, and his family has been posting photos showing him gaunt in white garb at Egypt's Tora Prison, where he has been detained for nine months without a trial.
Late Wednesday a video was leaked of Abdullah speaking from a cell in early May, his eyes deeply sunken. His family has confirmed that he has been transferred to a solitary confinement cell in the Tora Supermax prison known as Scorpion, after they were left in the dark for three days regarding his whereabouts.
"This video is to document if anything happens to me," he said, explaining that he has not been taken to a doctor, he has received no medical care in the prison, and has received no response for the reports he has submitted to the prosecution. "I place the blame on the public prosecution and the Egyptian justice system," he added.
On Sunday, his lawyer had asked Egyptian authorities to transfer Abdullah to a hospital, saying he could die if he was not given immediate help, according to Al Jazeera. A doctor who had reviewed his test results had said Abdullah's condition was life threatening and he could "die within a few days."
On Monday, Abdullah was taken instead to an "undisclosed location," his brother Mohamed told me, and his lawyer, Shaaban Saeed, was told by Egypt's Prison Authority their computer records showed Abdullah was "not recorded in prison logs." But prisoners told his family members that Abdullah was still being held at Tora Prison, and had been moved to its notorious complex Scorpion. They were right.
"Prison is a big tragedy in which the lives of people are brought to a standstill until further notice," Abdullah wrote recently in a letter smuggled out of prison.
He's been imprisoned in Egypt for 273 days, since Aug. 14 of last year, when amid the dispersal of a sit-in of supporters of Islamist President Mohamed Morsi, ousted last July by the military, security forces arrested thousands and killed as many as 1,000 people. Mohamed told me Abdullah was arrested at a police checkpoint after officers saw his visa with Al Jazeera identification. The journalist was falsely accused then of "inciting violence, spreading sectarian violence and killing police officers," he said.
Abdullah turned 26-years-old on May 5 in a shared cell of Egypt's Tora Prison.
He wrote that on his birthday, two prison guards took him to see the head prison officer, in response to a message from Prison Affairs asking about his health. He was visited again the next day and asked to end his hunger strike. Abdullah wrote that he replied, "You know and I know that my detention is to no avail, these are nothing more than arbitrary and groundless decisions."
In response, he was ordered placed "under constant surveillance and examination," Abdullah wrote. "I may not have thought that things would come to a point of stubborn defiance between one individual and an entire regime which is afraid of him and are doing all they can to dissuade him."
He is one of four Al Jazeera journalists being held in Tora prison. The other three, Peter Greste, Baher Mohamed and Mohammed Fahmy, are currently facing trial on terrorism related charges. Abdullah mentioned his colleagues in his letter, along with three other imprisoned journalists including a 27-year-old Egyptian freelance photographer, Mahmoud Abou Zeid, known as "Shawkan," who has also been detained without charge also in Tora Prison since being arrested Aug. 14 of last year.
They are among dozens of reporters in Egypt who have been attacked, arrested or detained since last fall. The independent rights watchdog Human Rights Monitor says the violations against journalists since July 3, 2013, including killings, arrests, detention and military trials, are the "highest rates in Egypt's history."
Egypt was ranked the third deadliest country for journalists last year by the Committee to Protect Journalists. Six journalists were killed last year alone, three on Aug. 14, the watchdog group said.
Greste, Fahmy and Mohammed are next scheduled to appear in court May 15. Their trial has been at times ludicrous, as prosecutors have shown as "evidence" to support charges that they are part of a terrorist group and aired falsified footage intended to damage national security -- news footage from another TV network that included reports of an animal hospital with donkeys and horses, and a Christian Mass in Egypt.
"This is a complete joke!" Greste had shouted from behind the bars of a cage in which defendants are held in Egyptian courts. It might be funny, if the journalists were not being held in prison for more than 130 days, denied bail. In a letter penned on World Press Freedom Day, Fahmy wrote of the hunger striking prisoners alongside him, "dozens of prisoners enduring weeks of genuine, life-threatening hunger strikes, are noble men who have no other way to contest the ill-treatment they face in prison."
Of Abdullah, Fahmy wrote, "His detention for almost nine months without even standing trial is a breach of human rights."
It's somewhat absurd for journalists to have to report on other journalists, but it's part of the job in Egypt now. Reporters shout questions to detained reporters in court, they have photographed funeral marches for slain colleagues, and they tape their mouths and tweet selfies with hashtags urging freedom for jailed peers: #FreeAJStaff, #FreeAbdullah, #SaveAbdullah, #FreeShawkan, #DyingtoLive...
Last month, Egyptian journalists protested on the steps of the Syndicate of Journalists building in downtown Cairo after two journalists were shot with live ammunition in clashes between security forces and students supporting Morsi at Cairo University. Photojournalist Amru Salahuddien told me police were "intentionally" targeting journalists, in part by firing continuously at him as he hid.
The journalists wore white shrouds with red paint splatters meant to resemble blood, and stickers that read, "The blood of journalists is not cheap." On the wall behind them was a mural of Mayada Ashraf, a 22-year-old shot dead while covering clashes in late March, the 10th journalist killed since 2011. But despite the dangers, journalists in Egypt are continuing to do their jobs, because like many in our profession -- "They live for this, and they will die for this," a MBC Masr reporter told me.
It shouldn't be the latter.
Gehad Khaled, Abdullah's wife, began a hunger strike 60 days ago in solidarity with her husband, and was admitted to the hospital yesterday after her health severely deteriorated, Human Rights Monitor said on Wednesday, in a statement urging authorities to provide Abdullah with medical care and demanding his immediate release -- joining the calls of countless organizations and individuals asking the same.
"We are all journalists languishing in jail, without committing any wrongdoing," Abdullah wrote.