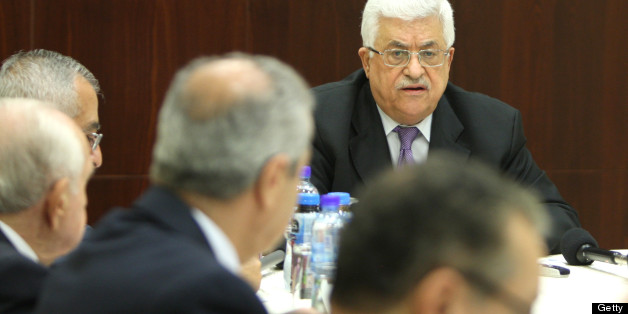 I would never push Israel to release convicted terrorists for any reason. In the case of this week's decision, the Israeli government made a courageous and painful decision. It would be hard not to sympathize with this devil's dilemma, and especially with the families of those murdered and the surviving victims who must feel legitimately conflicted at best, betrayed and doubly traumatized at worst.
In this spirit of moral humility, I do have a few observations about the political context and the decision to release over 100 terrorists.
IDF Corporal Gilad Shalit's five years of brutal Hamas captivity were ended with drama and emotion when Israel released over 1,000 terrorists in 2011. This brought home a Jewish son, but advanced no Israeli political agenda, be it peace with the Palestinians on the one hand, or expanding settlements in the West Bank on the other. Such a major PR victory did empower Hamas and its Muslim Brotherhood patrons in Egypt, at the direct expense of the more moderate Palestinian leader Mahmoud Abbas who was struggling to hold on to legitimacy and popularity.
Granted, supporters of terror victims and self-styled security hawks raised major objections to the Shalit deal, but overall Israeli parents were reassured by the thought that their boys would never be left behind.
In the case of the peace talks, there are definitely some short-term benefits to Israel, though less obvious or dramatic than Gilad's homecoming. This includes a Palestinian commitment to hold off its "statehood" campaign at the United Nations, which opens its new General Assembly session soon in New York; a new incentive for Europeans to keep the heat on Iran; and a boost to U.S. diplomatic capital and momentum, which may help overcome Russian and Chinese opposition to action on Syria or Iran -- definitely something Israelis can value.
Nevertheless, many Israelis remain skeptical of any "peace process" with the Palestinians. And even (and especially) if the talks begin to bear fruit, Hamas will likely resume terror attacks with the goal of forestalling an agreement, but the long bet is that fewer Israelis -- civilians and soldiers alike -- will be victims in the future. A smaller, but significant, minority are less skeptical than they are ideologically opposed to giving up any lands currently under Israeli sovereignty or control. For any reason. Ever.
Releasing these terrorists may or may not be the "right" choice, but it definitely isn't a reward to the Palestinians. It provides Abbas with a minor, tangible deliverable to help keep him in power long enough hopefully to ink an actual agreement that he can then sell to his Palestinian constituency, which is at least as skeptical as Benjamin Netanyahu's Israeli voters.
While Abbas renounced the terrorist path years ago, Israel's recent actions have served to undermine his Fatah movement and bolster the Muslim extremists. For example, last November's Gaza ceasefire was brokered with Hamas via Egypt's Morsi government, to the exclusion of Abbas, and the Shalit deal was seen across Gaza and the West Bank as a full victory for Hamas and a repudiation of Abbas' peaceful alternative.
Unlike Netanyahu, Abbas has no terra firma of a real state with real laws to fall back on. The release of prisoners was not simply a "gift" to the Palestinians, or a "precondition" for resuming talks. More critically, it is a prerequisite for keeping Abbas afloat long enough so Israel just might have the "partner for peace" that Netanyahu says he's been missing.
Netanyahu deserves (and will reap) credit for taking the difficult decisions and braving political hellfire within his own coalition, to bring Israel and the Palestinians back to the table. But Abbas needs some credit. And Israel really has no choice but to negotiate with the Palestinians because, despite the reckless proposals of a few Israeli politicians, they aren't going anywhere.