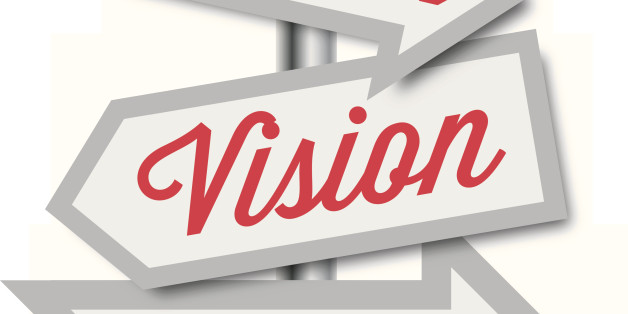 For the past several years, our family has had a New Year's tradition. We decided to make our own, because -- here's my confession -- I always hated New Year's Eve. From the time I was a teenager, my sister and I would look at each other mystified. All everyone seemed to do was get drunk and then watch a stupid ball drop. What was the big deal?
So a few years ago, we modified our evening to make it work for us. As a family, we enjoy a celebratory meal, something special, because it is a holiday after all. We even have a bottle of champagne or Prosecco along with sparkling apple cider (known in our house as kid champagne). After our leisurely meal, we all gather in the living room and get to work making... vision boards.
What is a vision board?
It is a pictorial representation of your year, what you would like to manifest or be inspired by in the upcoming year.
We buy poster board, and canvas panels, glue, sparkly markers, have lots of magazines and scissors and start cutting out images, words, and phrases that speak to each of us.
Often before I start, I spend some time making a list of goals and intentions I'd like to manifest for my year. I think about every aspect of my life from my career, to my health, finances, family, spirituality and, importantly, fun!
Then I tease out each idea. For example, if I want to be more successful in my career, I try to specify what that means. I qualify it by stating a certain amount of money or a specific number of transactions, appointments, sales or closings.
With these clear ideas in mind, I get to work digging for words, and pictures that will best remind and inspire me. Maybe for my above goal, I'll put the phrase "cash in the bank" as a reminder or find a photo of someone shaking another person's hand to represent a sale. Perhaps I really want to see humpback whales this year on vacation, so I'll look for a picture of them to add to my board.
Other than that, the look, design and outcome are all up to you and your creativity! It's an opportunity to both have fun with your family and work toward manifesting your dreams in 2015.
If you're in Vero Beach, join us on Saturday, Jan. 3 as we'll be making vision boards together! Click here for more information. Otherwise, here's what you'll need:
Supplies for Vision Boards:
Poster Board or Canvas Panels (These are canvas-coated cardboard and can be found at Michael's)
Rubber Cement -- This is the best glue even though it's smelly, because it dries flat
Magazines -- A wide variety is best
Photographs -- Take some time before New Year's Eve to print any photos you'll want to add
Scissors -- One for each person is ideal
Anything Else Fun -- markers, stickers, glitter, ribbon, stencil lettering, craft paper
This is a great activity with people of all ages. Kids especially enjoy it and are incredibly creative. When you're done, post your boards so I can see them! Happy 2015!
Shakti Sutriasa is the Founder of DecideDifferently.com, a personal development company committed to empowering people to live more connected and fulfilled lives through coaching, counseling and workshops. Her unique approach combines modern psychology and spirituality to support people seeking positive change and self-transformation. Shakti is a Licensed Clinical Social Worker, and has an MA in Education. Learn more at DecideDifferently.com.