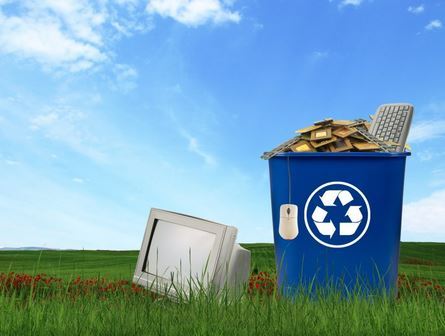 In our problem-plagued world, nothing stands out more than problem solving. Global warming, pollution, severe income disparity, structurally high unemployment, these are major problems demanding leadership to tackle them head-on before circumstances force a solution not willingly sought after. But in a world fraught with greed, self-interest, and favoritism, we many times find ourselves stuck in a situation where a lack of resources makes it difficult to overcome the obstacles that get in our way. The age-old proverb, "where there's a will, there's a way" never tires though because it remains a motivator in trying to find the best ideas that will help us overcome our problems.

"All life is problem solving," according to one of the most esteemed philosophers of science of the 20th century, Karl Popper. Think of the problems you face in your own life. What gave you a greater degree of satisfaction than when you overcame them through creative problem solving? The same applies to the problems we face as a society and the need for the best ideas to finally come out on top. For example, at a recent PR stop in Cleveland, Vice President Joe Biden made the case that the United States needs to make 3.6 trillion in infrastructure investment by 2020 if the country is to overcome its 18th place in the world for the quality of its roads. With cities facing austere budgets, it's routine for them to fall behind in street resurfacing, especially when state funding is reduced. Is there a cheaper and more feasible way to ultimately replace our country's costly asphalt and concrete dominated transportation system?
Using the crowd can help
Julie and Scott Brusaw believe they've got the answer. The Brusaws have set the Indiegogo world on fire with their enthusiastically received solar panel roadway solution designed to replace our existing roadways with technology that generates reusable and solar-generated electricity. In a crowdsource campaign, the couple surpassed their one million goal having raised 1.5 million in funding to date. The sky's the limit for Julie and Scott and showcases what one couple can do with the help of thousands of fans.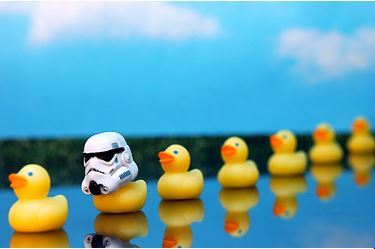 Photo by JD Hancock
Thinking differently about a problem
Or take the issue of prison recidivism. All countries treat their prisoners differently. The United States, for example, has the highest incarceration rate of any country in the world today. It also has one of the highest recidivism rates. While most of us believe that prisoners are in jail for punishment there are those who believe a more enlightened approach is to help rehabilitate convicts so they might one day be able to reenter society as productive members.

Norway felt it could do better and decided to treat their prisoners with a more liberal attitude, giving them access to computers, television, training and skill-building programs, which in turn, helped it to actually decrease their own recidivism rate.
The Norwegian prison system believes in rehabilitation as a means of lowering its prison population. The American prison industry, meanwhile, relies more heavily on retribution as a means of justice.
Mitigate by improving upon similar technology
The rising levels of CO2 in our atmosphere are the chief reason for global warming. China is now the largest producer of carbon emissions in the world today. The United States is a close second, however. In trying to identify what options we have available today that will have the greatest impact in decreasing worldwide levels of carbon pollution, I came across IFW Corporation. The company was founded in 2004 after a chance meeting between the inventor and the financial backer at a charity function. Its founder was introduced to an engineer who had just retired as the head of the air quality management team for an entire state. This relationship led to the melding of several research companies into IFWCORP in 2010 to improve, miniaturize and make profitable proven Japanese technology to reduce the amount of trash going into landfills by up to 90%.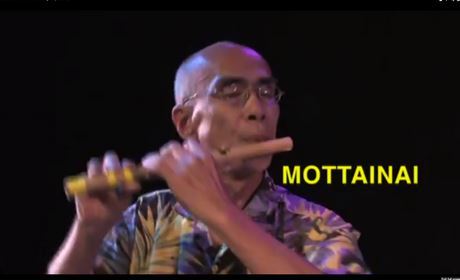 In Japanese culture, the word Mottainai encompasses the practice of treasuring and using all things for as long as possible. As Japan is faced with limited landmass, finding disposal sites is difficult. The country needed to develop its own system to collect and transport waste while reducing the amount of refuse going into existing landfills. The Japanese eventually came up with a process that IFWCORP later adopted in which garbage was destroyed by turning it into gas. The process is clean and not harmful to the environment, in addition to providing gas for the Japanese to produce electricity.

The systems required to produce this gas were expensive. The first generation technology used by the Japanese did not prove to be very efficient at reducing the amount of garbage and converting it to usable gas. IFWCORP saw this as an opportunity to expand on what the Japanese had started. The first closed-looped system using IFW technology was installed at a sewage treatment center for the city of Los Angeles at their facility in Carson, CA. Thanks to constant updates, the IFW machine now produces enough electricity to run the facility and reduce waste by up to 90%, according to IFWCORP. The systems that are now installed by IFWCORP at used tire collection centers around the world take care of one of the biggest environmental nightmares that society has ever had. The profitable remediation of millions of used tires -- over 300 million produced each year in just the US -- regaining the resources these tires were made from, like steel oil and carbon, and the production of clean diesel fuel and carbon black from those regained resources is an ingenious development ten years in the making.

Necessity is the mother of invention and the examples I've outlined here all stem from people who identified a critical problem and through transparent communication were able to come up with new or improved methods for solving them.
Problem solving not only sets you apart from those who are only passive spectators in life but also shows off your qualities as a leader: one who can act courageously and with maturity.
Effective leaders can connect the dots and lay out a strategy that leads to a sustainable solution. The best ideas will assuredly arise out of overcoming the worst problems jeopardizing the fate of humanity. It's up to us to choose how we respond.
Thanks to Byron Gordon for co-authoring this piece.