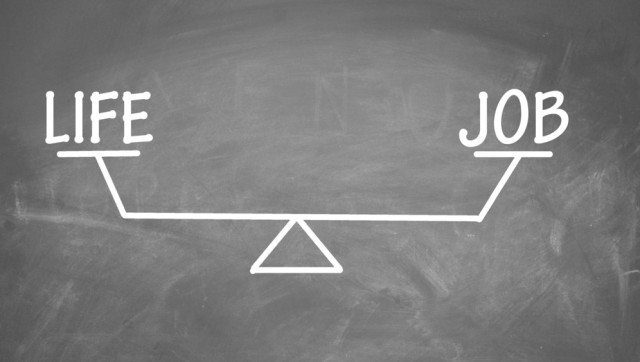 As a student, whether you're a college sophomore or an MBA candidate, the big question of what to do with your career is a daunting one. And if you're as confused about your direction as I was in college, you might be avoiding that question for as long as you can.
Yet, deep down we tend to share similar goals when it comes to our careers.
We want to find a job where we don't have to compromise between meeting our real world needs and doing work we find fulfilling. We want to use our talents to contribute to an organization that aligns with our deepest values and purpose in life -- even if we're not exactly sure what that purpose is just yet.
Unfortunately, innovative and mission-driven companies aren't exactly lining up at the career fair. So where to start?
Having the realization that you want to pursue meaningful work early on in your career, especially if you're still a student, can actually be a huge advantage. If you're willing to be proactive and can set aside some time to dedicate to your long-term career strategy, you can have an edge over working professionals in ways you might not have realized.
Here are three concrete steps you can take to set yourself up for success right now.
1. Connect with experts in your field of interest, BEFORE you start working.
When leveraged the right way, being a student can make it much easier to connect with busy, successful professionals -- the kind of people you want to develop relationships with to cultivate an insider's perspective on a particular industry.
Here's a challenge: Start by doing some research online and come up with a short list of organizations that are doing the kind of work you're interested in. Then, check out their "team page" to find people who are working there in roles that you could see yourself in one day.
Send five of them a concise email saying that you're currently a student who admires the work they're doing, and would love to have a 15-minute call (at their convenience) to ask them some questions about their career.
The next step is critical: Once you have a conversation, follow up with them every month or so to report on how your career research is going. If you can maintain the relationship in a way that's considerate of their time, you can quickly grow a network of professionals within your professional niche who are rooting for your success. Just be careful not to overwhelm them with questions and look for creative ways to repay the favor.
2. Start something remarkable.
Another very powerful strategy is to start your own initiatives related to the field or skill domain that you're interested in.
As someone who is used to screening dozens of resumes each week, I can attest that a great way to stand out on paper is to show that you've launched your own projects or entrepreneurial ventures.
I'm not saying you need to drop your classes and go start a business. It can be as simple as starting a club related to the specific issue you're passionate about, writing a collaborative research paper on a relevant topic, or starting a blog.
Whatever you can do to demonstrate initiative, leadership, and authority on a pertinent topic in your field will boost your competitiveness.
Try this: Imagine that on the first day of class, one of your professors gave you the option to design the entire syllabus specifically to build up your resume, portfolio, or online presence. Then, break the course up into bite-sized pieces and start projects one by one.
The key is to start something that's remarkable, even in a small way. If a project catches someone's eyes on a resume, gets people talking online, or allows you to tell an interesting story in an interview, you'll instantly make yourself more competitive.
3. Work for free.
You can use the approach I mentioned in the first tip to reach out to entrepreneurs or managers who you think are working on something interesting, and that you might be able to contribute to. Another way of finding free work is to ask the contacts you make through your career research if they know anyone who could benefit from the skills you have to offer.
It's important to keep in mind that even if you're willing to work on a project for free, you still have to take it seriously and work hard to exceed the expectations of whomever you're working for.
Busy professionals and especially entrepreneurs have very little tolerance for managing people who aren't reliable or can't follow through on their commitments, and will promptly end the relationship if you don't make it worth their time.
On the other hand, if you're committed enough it can be relatively easy to impress them because they have such small expectations from someone who is working for free. If you learn to do this effectively, you will gain a very powerful ally for your future job search.
This was the strategy I used to work directly with the CEO of a start-up social venture immediately after I graduated from college. A simple email led me to work with him for seven months, by which point I had earned enough trust and credibility that he put me in charge of a project on the ground in rural Kenya. The experience, skills, and recommendations I gained as a result made me far more competitive than most of my peers when I was ready to move on to a full-time job.
No matter your approach, there is no better time than when you're a student to experiment, take some risks, and take action to build the foundation for a fulfilling and impactful career. So what are you waiting for?